The Challenge
First Aircoach wanted to enable multiple payment options, in multiple currencies, to meet the needs of their passengers travelling between Dublin and Belfast.
The Outcome
A seamless travel experience with flexible payment options including contactless and mTicketing, in euros as well as sterling.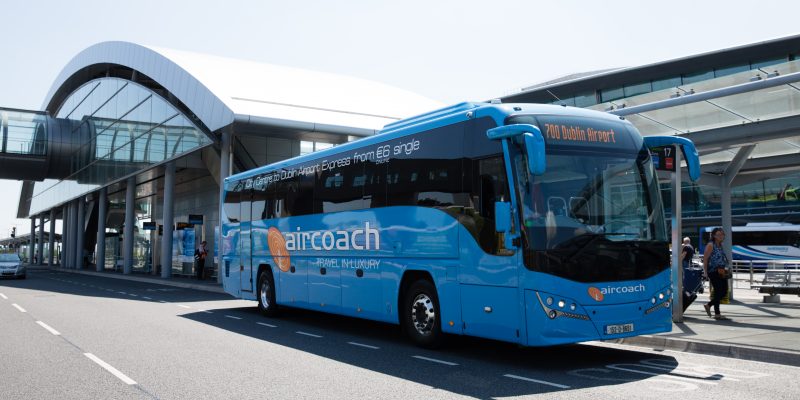 Background
First Aircoach is Ireland's leading private bus and coach operator, with a unique, cross-border operation and a commitment to providing the highest quality customer experience. Four of the First Aircoach services are based in the Republic of Ireland and only use the euro, but one crosses the border between Belfast city centre and Dublin Airport. First Aircoach wanted to be able to offer passengers the convenience of multiple payment options, including contactless, in both euro and sterling.
Our Approach
This challenge required a customised approach. As our first multi-currency contactless customer, we tailored the ETMs to accept payments in both euros and sterling. The ETM switches smoothly between the two currencies when required, and shows the ticket price in both.
Ticketer ETMs accept all types of payments, from cash to mTickets, with contactless flexibility offered through the payment service provider Littlepay.