Bledsystem and Stratio Partner to Increase Efficiency, Safety and Sustainability of Public Transport Services
Stratio and Bledsystem, two leading providers of solutions for public transport operators, have partnered to offer an integrated ecosystem that will help transport companies reduce costs and downtime while increasing the efficiency and safety of their operations.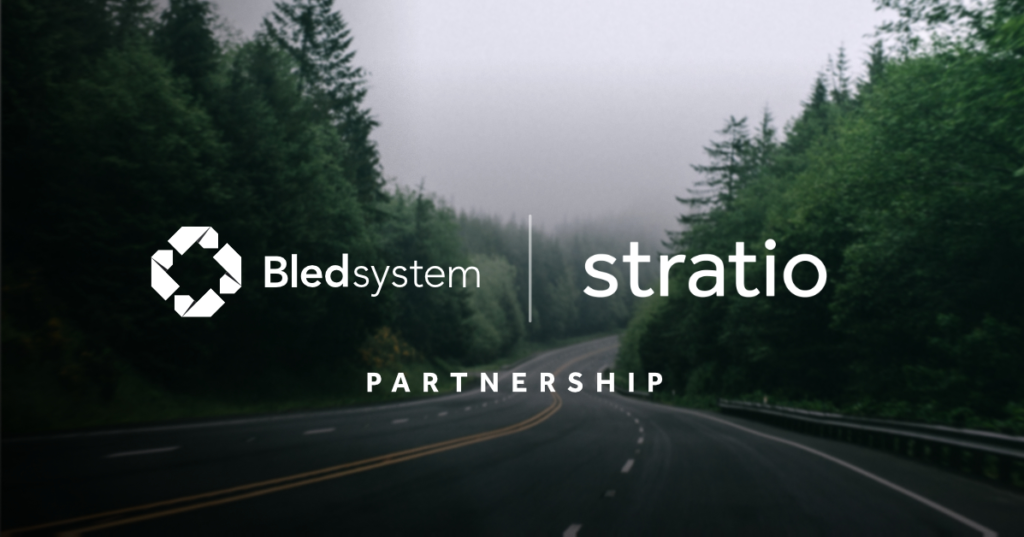 Stratio has been working with some of the world's largest transport operators to eliminate vehicle breakdowns to make public transport more efficient, sustainable, and accessible to everyone. Its proprietary AI algorithms analyse vehicle sensor data in real-time to provide operators with accurate predictions of when maintenance will be required. This results in significant cost savings, increased maintenance productivity, and improved vehicle reliability.
On the other hand, Bledsystem – the operations efficiency and safety solution for road public transport -has been implemented in thousands of buses from top class operators helping them to reduce energy consumption while increasing safety and operations performance. The transport networks of iconic cities such as Casablanca, Seville, Milan and Malta, among others, are fully covered by Bledsystem.
The partnership between Bledsystem and Stratio brings together the best of both worlds, providing transport operators with an integrated ecosystem that combines maintenance and safety intelligence. Stratio's proprietary data collection technology will enhance Bledsystem's capabilities, offering operators the opportunity to fully leverage the data under the hood and turn it into actionable intelligence. This will help them achieve their goals of providing passengers with a safe service they can trust, while also reducing costs and downtime. Likewise, Bledsystem's platform will enhance Stratio's offering to operators with actionable recommendations for improving efficiency and safety across the whole operations.
Fernando Aparicio,CCO at Bledsystem, said:
"Our partnership with Stratio is a significant step forward in our mission to provide public transport operators with sustainable and efficient transportation solutions. Bledsystem drives operations to the maximum efficiency. The partnership with Stratio's predictive maintenance technology will empower transport operators to fully digitise maintenance and operations and create a single, integrated view of their ecosystem."
João Valente, Global Partners Manager at Stratio, said:
"At Stratio, we believe that predictive maintenance technology is a key driver of efficiency and sustainability in the public transportation sector. By partnering with Bledsystem, we take yet another significant step towards establishing a connected ecosystem between the platforms relied upon by public transport operators. This partnership will enable transport operators to maximize the potential of the data under the hood, leading to improved operational efficiency and a more reliable service for passengers to trust."
This article was originally published by Bledsystem.