BYD Trolleys for Walla Walla's Valley Transit
When Walla Walla's Valley Transit wanted to replace four of its diesel vehicles with zero emission buses while at the same time retaining the agency's iconic trolley branding, they turned to BYD.
Rather than taking an existing bus and converting it into a trolley, BYD's solution was to work with a third party, Cable Car Classics of Healdsburg, Calif., to design a trolley using BYD's 35-foot transit bus model as the base. The result was zero-emission trolleys, each capable of transporting 30 passengers on smooth, quiet rides.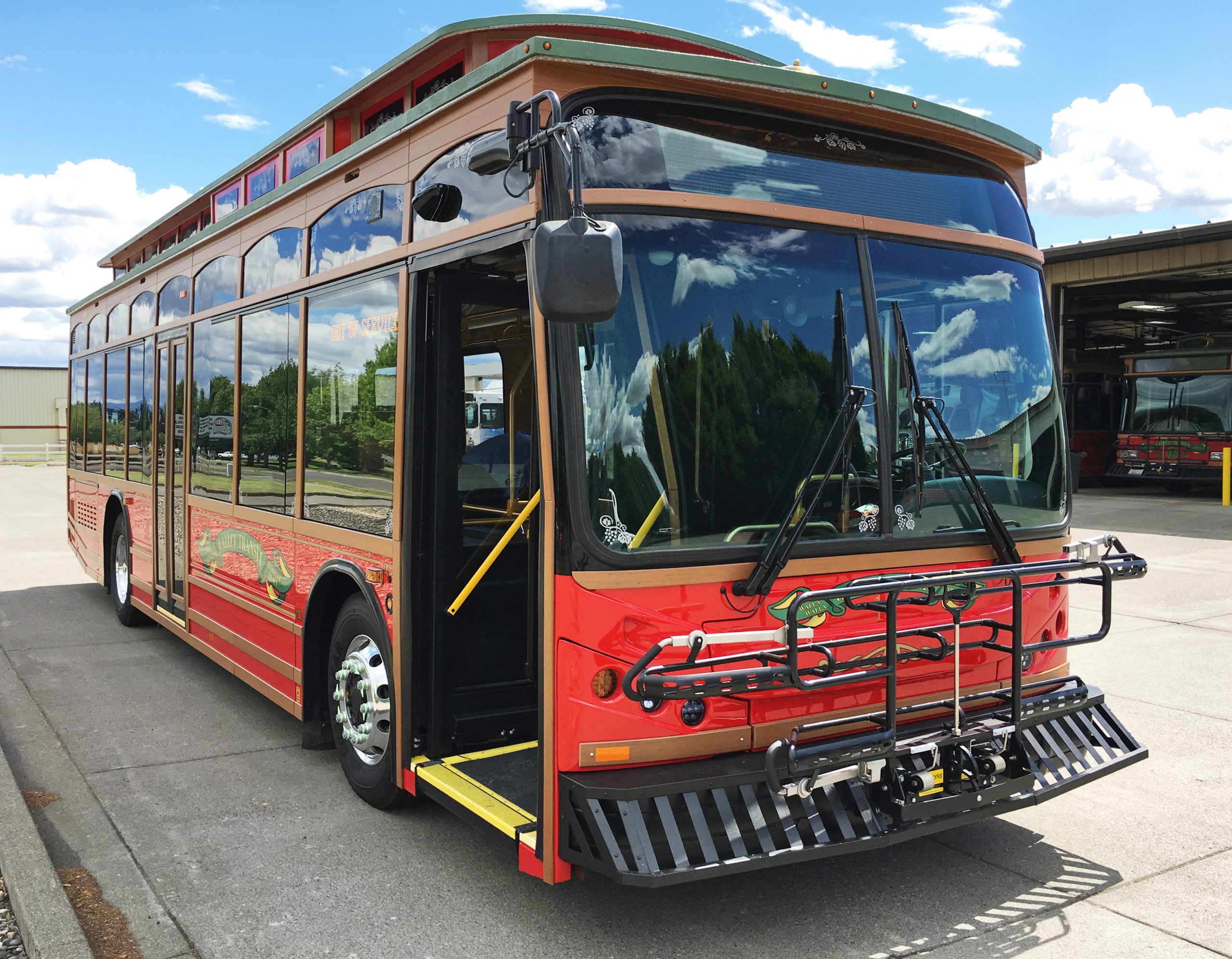 Valley Transit purchased four trolleys and put them to work on their mainline, a route serving the city's downtown and its community college. To power the trolleys, Valley Transit installed charging stations at its bus barn and at a downtown transfer station.
"We wanted to go electric and we wanted to maintain our branding. A purpose-built vehicle was very appealing.
"The public absolutely loves them. The community are big, big fans. They are so much quieter. That's a big hit with staff and customers.
"BYD has been a good partner. We are very appreciative of that."
The trolleys are so quiet in fact that once, when one of the vehicles was used in a community parade, someone asked if something was wrong with it. They thought the trolley was being pushed, Peters said.
For now, in the light pandemic traffic, the trolleys are operating full shifts without opportunity charging. Drivers are competing to see who can return the vehicles with the most charge left, Peters said. The record, set on a quiet holiday, stands at 48%.
A goal for the agency is to go fully electric, Peters said.
"Valley Transit is a great customer of ours. We are proud we could partner with them to come up with an innovative solution that met their branding goals while at the same time helping them protect their community's quality of life."
Valley Transit is one of more than 50 customers across the United States operating American-made BYD electric buses. BYD electric bus customers have logged over 18.2 million miles of zero emission operations, the equivalent of 38 trips to the moon and back.
BYD electric buses, which comply with strict Buy America standards, are manufactured in ISO 9001-certified American factory, guaranteeing quality, safety, and efficiency in every aspect of design, production, and customer care.
This article was originally published by BYD Motors Inc.