BYD Trolleys for Walla Walla's Valley Transit
When Walla Walla's Valley Transit wanted to replace four of its diesel vehicles with zero emission buses while at the same time retaining the agency's iconic trolley branding, they turned to BYD.
Rather than taking an existing bus and converting it into a trolley, BYD's solution was to work with a third party, Cable Car Classics of Healdsburg, Calif., to design a trolley using BYD's 35-foot transit bus model as the base. The result was zero-emission trolleys, each capable of transporting 30 passengers on smooth, quiet rides.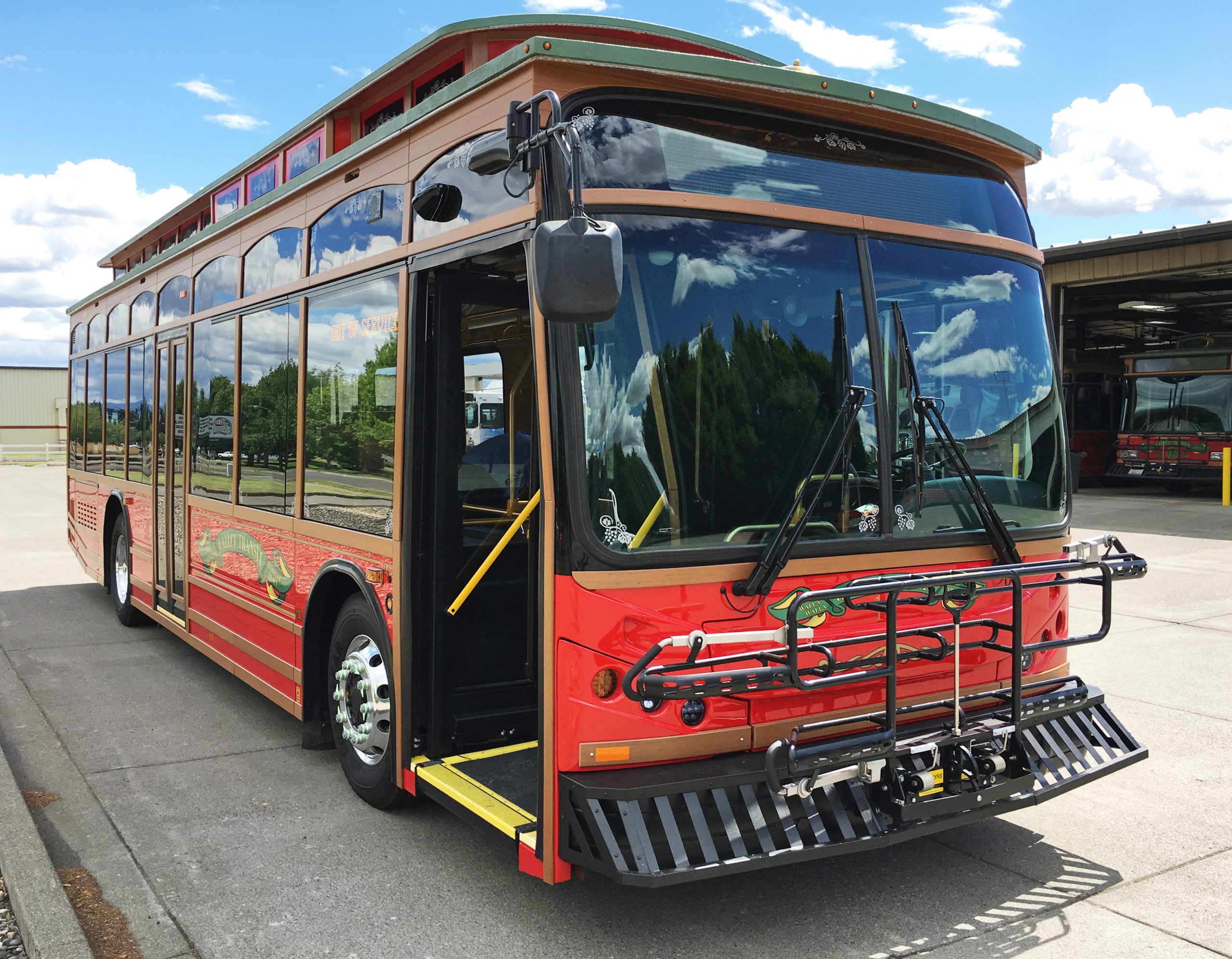 Valley Transit purchased four trolleys and put them to work on their mainline, a route serving the city's downtown and its community college. To power the trolleys, Valley Transit installed charging stations at its bus barn and at a downtown transfer station.