The electric arc or internal arc is a phenomenon that can occur when electrical equipment does not comply with the conditions of use for which it was designed, if there is a defect in the material or if it is incorrectly installed.
Internal arcing can cause serious human and material damage. It is therefore important to understand how to prevent it. In addition to IEC-TR61641 it is important to look at the wider design standards for LV Switchgear to ensure that your equipment is designed correctly.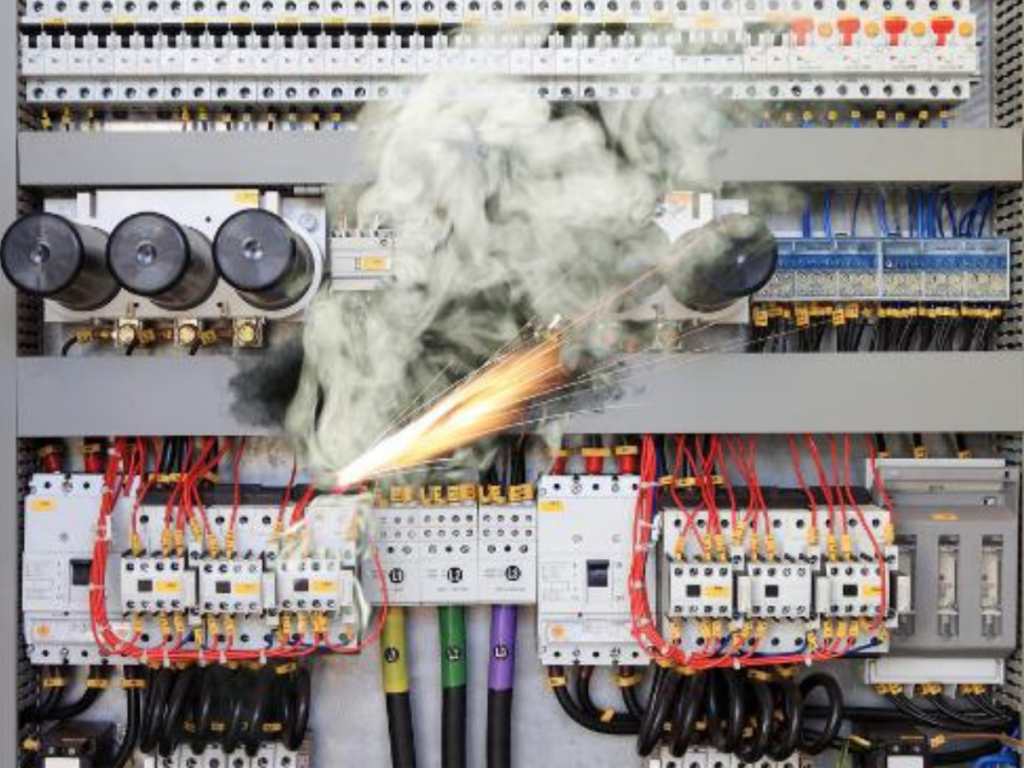 Electrical Standards as a First Step to Ensure Safety against Internal Arcing
There are many standards that govern the safety and security of your electrical equipment. The first standard that can make your installations safe is IEC61439. Its objective is to better define "Low-voltage switchgear and controlgear assemblies", while ensuring that the specified performances are actually achieved, it replaces the IEC60439 standard.
The first piece of advice is to check that your electrical installations comply with this IEC61439 standard which guarantees that their production is 100% checked and carried out by an assembly manufacturer or an original manufacturer.
The original manufacturer is an organisation that has carried out the original design and associated verification of an assembly. The assembly manufacturer is an organisation that has produced an assembly and takes responsibility for it. There are also other standards that ensure safety, such as:
IEC61439-1 : Low voltage switchgear and controlgear assemblies
IEC61439-2 : Power switchgear assemblies
IEC61439-3 : Distribution boards
We can also look at the IEEE1584-2002 standard, which makes it possible to calculate the energy released during an internal arc, depending on the setting of the protection and the distance from the operator. It allows us to:
Define the operator's outfit according to NFPA70E
Define the markings in the risk area
Challenge the setting of the protections
To protect yourself from internal arcing, it is therefore necessary to keep up to date with the latest market standards to ensure that your electrical installations meet them and are safe.
Anticipate the Occurrence of Internal Arcing by Testing Your Electrical Equipment
The original manufacturer carries out a range of tests and trials to ensure that the electrical equipment used is up to standard. They test the construction as well as the performance of the equipment.
Tests at construction:
Strength of materials and parts
Degree of protection provided by enclosures
Insulation distances and creepage distances
Protection against electric shocks and integrity of protective circuits
Integration of connecting devices and components
Internal electrical circuits and connections
Terminals for external conductors
Performance tests:
Dielectric properties
Temperature rise check
Short circuit resistance
Electromagnetic compatibility
Mechanical operation
OEMs also check the temperature rise resistance, to ensure the performance of the equipment, to ensure a long life for the components and that there is no unwanted tripping during operation. They also carry out surge voltage tests, to find out the next surge level of the switchboard, for example in the event of a storm.
Finally, the IP test (degree of protection against access to dangerous parts and against the penetration of solid foreign bodies) is used to test that water does not penetrate the assembly. For this purpose, the front of the circuit breaker must be protected and no pre-tested enclosure or drilling must be used.
The package builder checks during construction :
Degree of protection provided by the enclosures
Insulation distances and creepage distances
Protection against electric shock and integrity of protective circuits
Integration of built-in components
Internal electrical circuits and connections
Terminals for external conductors
Mechanical operation.
To test performance, he must check the dielectric properties, wiring, electrical operation and function. It also performs individual tests such as dielectric testing, protective circuit continuity and electrical inspection/testing.
Your electrical equipment should therefore be guaranteed by the original manufacturer or the assembly manufacturer, to ensure that you are protected from internal arcing.
Monitoring and Continuous Improvement of Your Electrical Equipment
To avoid internal arcing accidents, you should plan a continuous review of your electrical installations. It is essential to monitor and develop your equipment over time in order to detect any possible failures. For this reason, it is advisable to maintain your electrical equipment with a maintenance contract that ensures regular intervention by professionals trained in the latest standards and types of installation.
Comeca, Original Equipment Manufacturer
Comeca is both an Original Equipment Manufacturer of several low voltage switchboards for the most demanding customers and an Assembly Builder.
Our activity is spread globally and dedicated to markets such as energy production (nuclear, oil, gas and hydrogen), transport, building, health and industry. We have the capacity to manage standard ranges as well as more specific projects in compliance with standards. We are part of a normative culture and its promotion within the GIMELEC group as part of a progress approach.
This article was originally published by COMECA GROUP.