Dafo Vehicle Fire Protection has been chosen as an Innovation Label Winner at Busworld Europe 2019.
The Innovation Label by Busworld Awards rewards Innovative products and services at Busworld Europe.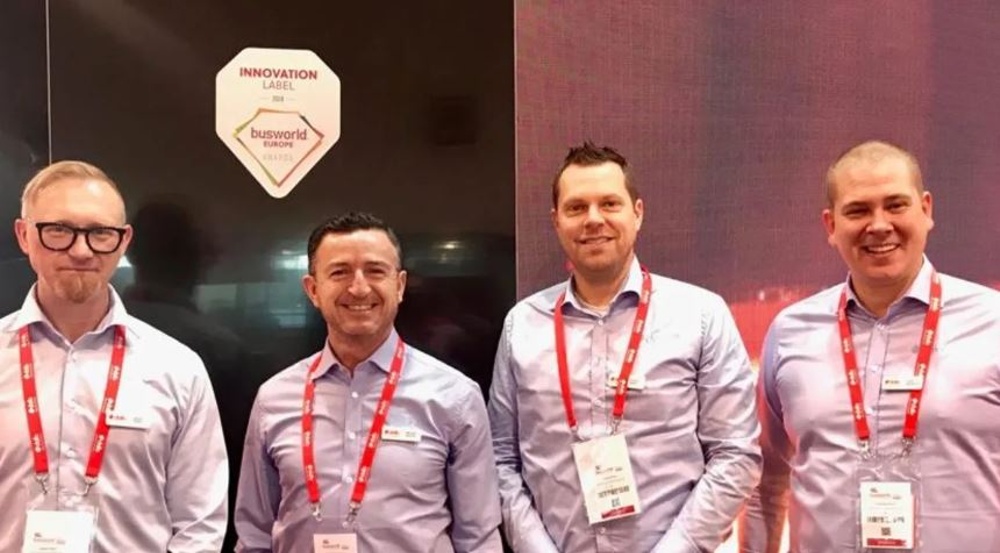 The Innovation label was rewarded to Dafo Vehicle Fire Protection's research Li-IonFire which is one of the most advanced research projects funded under the EU Framework Program for Research and Innovation – H2020 – under the SME Funding Scheme. Li-IonFire investigates how to deal with fire hazards of Li-ion batteries in vehicles in order to provide solutions for to reducing the risks and consequences of a thermal incident in or in connection with Li-ion batteries in heavy commercial HEVs and EVs, such as buses and trucks.
Vice President of Dafo Vehicle Fire Protection, Johan Balstad, said:
"We are very glad having received the Busworld Innovation label as this highlights the importance of controlling and managing the risks and consequences of a thermal incident in or in connection with Li-ion batteries. As more electric (EV) and hybrid vehicles (HEV) are coming into the market it is very important to eventually provide a solution that can mitigate any risks."
Senior Quality Executive of Dafo Vehicle Fire Protection, Anders Gulliksson, said:
"The ongoing research will lead to future safety solutions such as system design, battery placement but most important we are monitoring and analyzing existing data to achieve early detection for battery malfunction and shut the battery down before a full thermal runaway is being developed. We will also investigate of how fire suppression systems can be applied where one solution will be possible integration within the Li-ion batteries."
Originally published here