Deutsche Bahn Subsidiary ioki Partners with Optibus to Help Integrate Fixed-Route and on-Demand Transportation in Europe
Deutsche Bahn subsidiary ioki is partnering with cloud-native AI platform Optibus to jointly accelerate the seamless integration of fixed-route and on-demand transportation in the DACH region and the rest of Europe.
The partnership brings together two leading data-driven solutions for digital mobility to kick off the transformation process in Europe: ioki, the market leader for on-demand mobility in the DACH region, and Optibus, which powers complex transit operations in over 450 cities globally.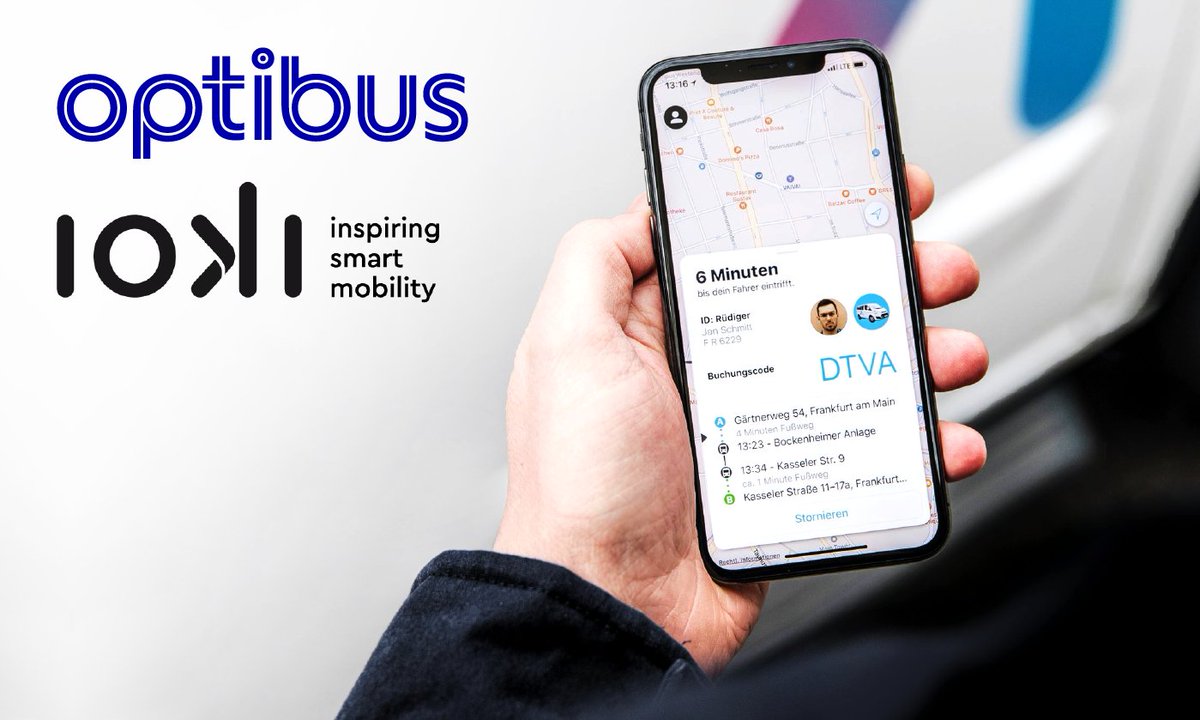 The partnership is a big win for communities of all sizes, from cities to rural areas. It paves the way for highly individualised, passenger-centric public transport by providing an integrated platform that enables cities, public transport authorities and operators to easily evaluate multiple means of transport. At the same time, it provides the efficiencies of scale that come with using a holistic planning and optimisation approach for multiple types of transportation services.
While fixed routes serve as the backbone of public transport operations, on-demand service complements fixed-route operations by providing additional flexibility that meets passenger needs while improving transport quality and operational efficiency. For instance, on-demand service can fill in the gaps in suburban or rural areas and increase accessibility, as well as provide first-mile and last-mile solutions for passengers who need it.