The California Energy Commission (CEC) is funding a new project that will use bidirectional electric bus charging to support a first-of-its-kind vehicle-to-building (V2B) resilience hub in Oakland.
The project will use stored energy from zero-exhaust-emission NFI buses operated by AC Transit. It also marks the first time that a US transit agency will use a hydrogen vehicle for V2B backup power.
This power will be used to provide filtered air conditioning at the West Oakland Public Library in the event of unhealthy heat or smoke conditions to create a public shelter during emergencies and outages.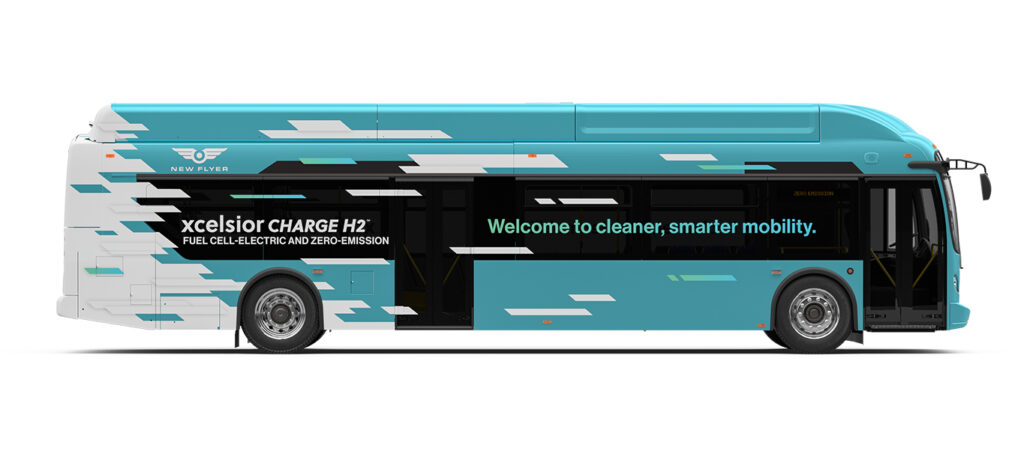 "Initiating the first community resilience hub powered by a bidirectional V2B charging system has been an incredible journey. By bringing together leading-edge technological innovation and sustainability, we are able to offer much needed emergency response benefits for both transit agencies and communities. For a project with so many key players, we are excited to apply CTE's proven project management approach to usher this novel project from concept to fruition."
The pilot study is known locally as 'V2B Oakland' and will be conducted by a team comprised of the Center for Transportation and the Environment (CTE), The Mobility House, AC Transit, New Flyer, Schneider Electric, City of Oakland and WOEIP.
Each battery electric bus will provide six hours of backup power, while each hydrogen fuel cell-electric bus will provide up to 11 continuous hours.
Electric buses are well-suited for backup power and emergency relief because of their energy storage capacity, independent mobility, and ability to be quickly dispatched.
Compared to diesel generators, bus exportable power supply (BEPS) provides quicker response times, avoids emitting harmful pollutants, can be more cost-effective, and increases the value of procuring zero-exhaust-emission vehicles and chargers.
"NFI is proud to work with AC Transit and our other partners on this exciting project that enables our vehicles to act as generators supporting resiliency and emergency preparedness. This platform, the first vehicle-to-everything fuel cell-electric bus in the world, will change the game for electric propulsion technology and will vastly expand the capabilities and utility of our mobility solutions."
The backup power system, which combines BEPS technology with bidirectional chargers and smart software, will be integrated and tested at NFI's Hayward facility. It will then be deployed at an AC Transit bus division and the Oakland Library.
The infrastructure is expected to be installed by mid-2023, and the demonstration, analysis, evaluation and knowledge transfer will continue until July 2025.
The project is backed by 3.2 million USD in funding from CEC's Electric Program Investment Charge programme, as well as a combined 400,000 USD in funds contributed by West Oakland Environmental Indicators Project (WOEIP) and AC Transit.