An electric bus developed by UK-manufacturer Equipmake has been shipped to Buenos Aires, Argentina to begin in-service trials.
Prior to being shipped to Buenos Aires, the MT17.0LE single-decker vehicle underwent thorough UK testing in and around Norfolk. Throughout the last 12-months, the bus has completed thousands of test miles on proving grounds, in city centres and on motorways.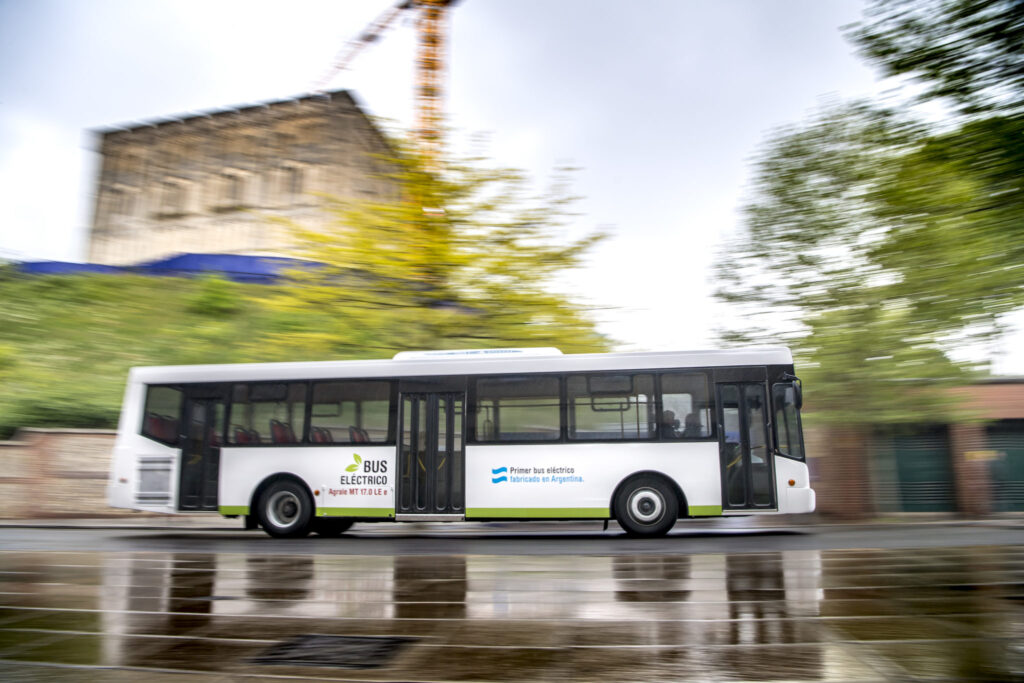 The zero-emission vehicle is expected to start operations in Buenos Aires in Q3 of this year, marking the first international on-road trial of an Equipmake-developed electric bus. During the trial, the vehicle will be operated for 12 months by DOTA S.A., the largest bus operator in Buenos Aires.
"On behalf of everyone at Equipmake I am delighted that, following the completion of final testing here in Norfolk, the Agrale MT17.0LE featuring our zero-emission drive system, now begins its journey to Buenos Aires for in-service trials. We are now looking forward to the start of the trial and the potential for this new vehicle is huge. Buenos Aires has around 16,000 buses on its streets – roughly twice the size of London's fleet. There's no doubt that electric buses can play a significant role in helping Argentina's capital hit its 2050 net zero objective."
The bus has been developed as part of an Advanced Propulsion Centre project that aims to deliver a cost-effective bus for the South American market.
Following the trial, the objective is for mass manufacture to begin in Buenos Aires with Agrale and Todo Bus, using licensed Equipmake technology.
Equipmake developed the model at its HQ in Snetterton, Norfolk in partnership with with Brazilian bus manufacturer Agrale and Argentinian coachbuilder Todo Bus. The model features Equipmake's zero-emission powertrain, which uses the same technology as its new London-specification bus, the double decker Jewel E.
The new electric Agrale MT17.0LE is anticipated to have a range of up to 150 miles (240 kilometres). It will then be recharged overnight at the depot using a CSS2 DC charging point.