First Bus, Ticketer and Littlepay Roll Out One of the Largest Tap On / Tap Off Schemes outside London
A partnership between First Bus, Ticketer and Littlepay has led to the implementation of one of the largest Tap On / Tap Off (TOTO) schemes outside of London. The First Leicester fleet launched 92 Tap Off readers in June, which were installed over a four-day period, and First Bus Potteries have introduced 105 readers across their fleet.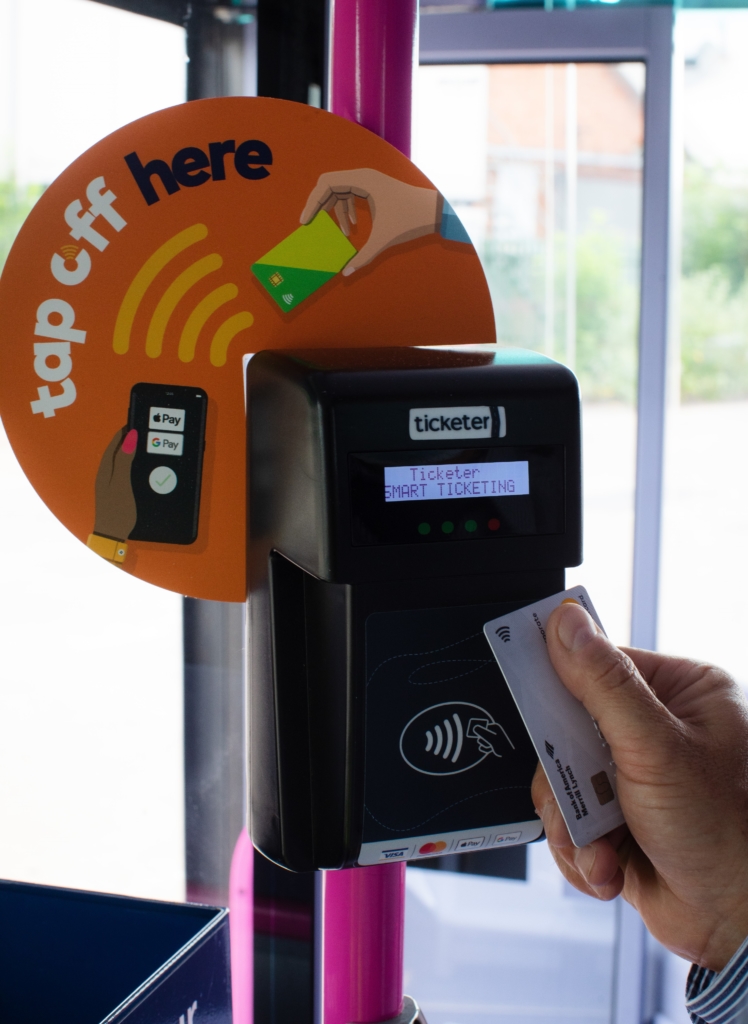 TOTO is a multi-operator scheme developed by Ticketer and Littlepay, a transit-focused payment service provider, that offers a simple way for passengers to pay for travel by enabling them to tap on and tap off at the start and end of their journeys using a contactless card.
In Leicester, the scheme has been implemented in partnership with Leicester City Council, and with funding from the Department for Transport's Transforming Cities Fund (TCF). The TCF enabled the purchase and installation of the ticketing machines, and First Bus worked closely with stakeholders to minimise fleet downtime while installation took place.
The Ticketer Tap Off Readers work together with Ticketer Electronic Ticketing Machines (ETMs) to enable a Pay-As-You-Go experience for passengers, by simply tapping on when boarding and off when exiting the bus, using a contactless payment card.
This new payment system brings substantial benefits for First Bus passengers. With Tap On / Tap Off contactless, combined with daily and weekly fare capping, customers can travel freely and are automatically only charged for the travel they make. If they make several trips in a day, their fare will be capped at the daily ticket price; and those who travel several days per week pay a fare capped at the weekly ticket price. In addition, minimal driver interaction will significantly reduce boarding times for passengers, ensuring that buses leave stops on time and maintain punctuality.
First Bus will also be able to gather information on travel patterns via the Ticketer Portal. Boarding and alighting information will enable improvements to capacity management services.