First Electric Bus Arrives in Juneau, Alaska
Capital Transit's first electric bus from Proterra arrived in Juneau by barge today. The City and Borough of Juneau expects it'll be ready for the public to ride in February. This will be the first public transit electric bus owned by a transit agency in the state of Alaska.
In the meantime, the electric bus will be at Capital Transit's maintenance facility. Proterra will activate the bus charger, and provide training to Capital Transit operators and mechanics in January. This is one of several electric buses that the city will receive in the coming few years.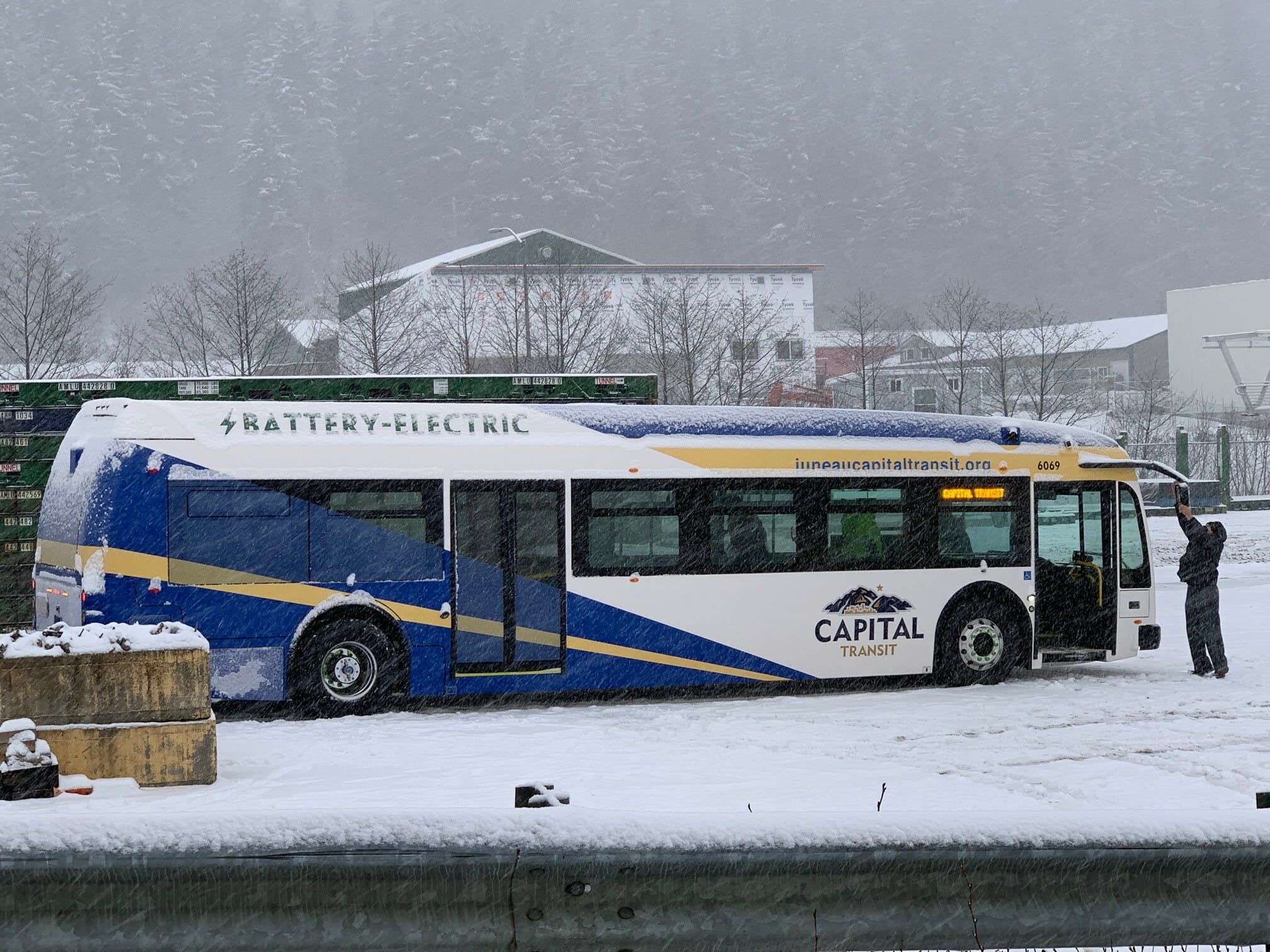 Original funding came from the U.S. Department of Transportation Federal Transit Administration (FTA) through the Low- or No-Emission (Low-No) Grant Program. The program provides funding for state and local governmental authorities to purchase or lease zero-emission and low-emission transit buses. Funding was passed through the Alaska Department of Transportation & Public Facilities.
Juneau's first electric bus was manufactured in California by Proterra.
Proterra is a leader in the design and manufacture of zero-emission, heavy-duty electric vehicles, enabling bus fleet operators to significantly reduce operating costs while delivering clean, quiet transportation to local communities across North America.
This article was originally published by the City and Borough of Juneau.