FlixBus starts in Brazil – first connections from São Paulo, Rio de Janeiro and Belo Horizonte from Dec 1st
FlixMobility starts operating in Brazil beginning December 1, 2021
São Paulo, Rio de Janeiro and Belo Horizonte as first main cities in the network
First local bus partner of FlixBus: Grupo Adamantina
FlixBus is one of the first global players to provide Brazilian customers with easy, affordable, and comfortable bus services
FlixMobility, the fast-growing mobility tech company, continues its global expansion and starts first bus connections in Brazil beginning on December 1, 2021. The current network in Brazil includes cities such as São Paulo, Rio de Janeiro and Belo Horizonte. FlixBus offers up to twelve daily departures on the two main routes from São Paulo to Rio de Janeiro and Belo Horizonte. The new offer has been very well received by Brazilian customers, who have been able to book tickets since mid-November.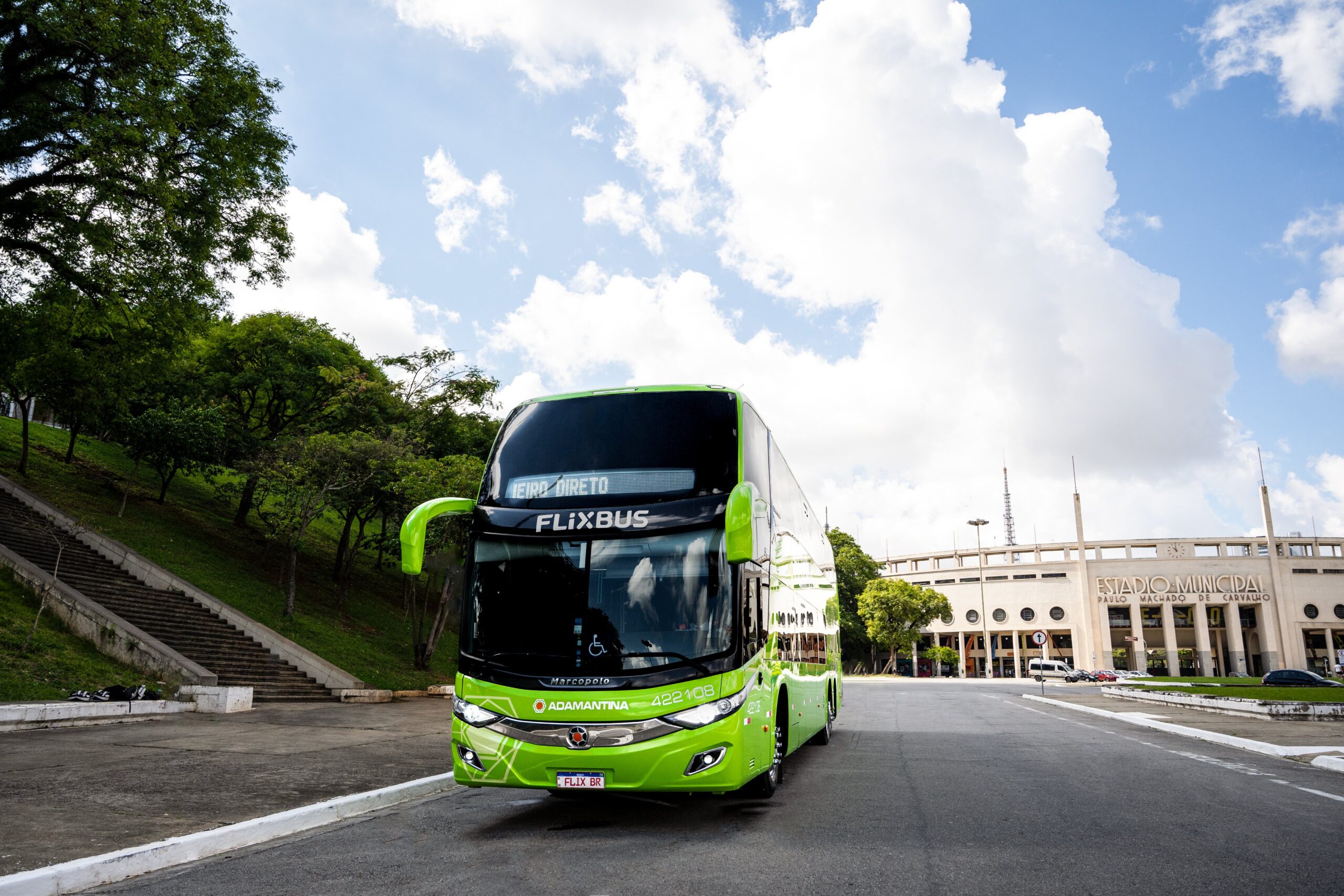 "Brazil is a strategic market for us due to its continental dimensions and its high potential. As a company that is innovating mobility on a global scale, we want to offer affordable and sustainable travel options to even more consumers around the world. Therefore, we are immensely happy to start our operations in Brazil."
With this expansion, the company brings its green business model to one of the largest bus markets in the world. Around 60% of the Brazilian population uses long-distance buses[1]. Combining sustainable and affordable travel with a high-quality product and strict safety standards has been FlixBus' recipe for success across Europe and in the US.
"We are introducing a new mobility alternative aiming to expand in regions where there's currently a lack of competition and people are looking for affordable means of transport. With a smart business approach and great product, FlixBus managed to change the way people travel across Europe and the US. Now we offer Brazilian customers the same green experience with high quality standards and the best value-for-money."
First Local Bus Partner of Flixbus: Grupo Adamantina
The new connections will be operated by Grupo Adamantina, the company's first local partner, who trusts in FlixBus' technological expertise in pricing, marketing and sales, route intelligence, quality management and continuous product expansion. The buses apply the company's international standard, which includes services such as free on-board Wi-Fi.
"We are aware of FlixBus' quality history outside Brazil. Being the company's first partner in the country is a fundamental step in consolidating Adamantina at the national level, allowing us to compete with any other road transport group."
FlixBus offers direct connections on two main routes: São Paulo — Rio de Janeiro and São Paulo — Belo Horizonte. Eight daily departures are being offered on the São Paulo – Rio de Janeiro route in both directions. São Paulo – Belo Horizonte is being served four times a day, also in both directions.
"We are closely looking into offering further connections and cooperating with more local partners. We want to establish a solid network in Brazil similar to the networks that are offered in Europe and the United States, where we are working together with more than 500 different bus partners. FlixBus will be one of the first global players to provide Brazilian customers with easy, affordable, and comfortable bus services following the recent steps taken by federal regulators towards a more competitive market."
[1] Results from FlixBus Brand tracking survey, June 2021
This article was originally published by FlixMobility GmbH.