Future of Smart Ticketing: 6th Annual Ticketing Innovations Summit
Transportation systems around the globe are being digitized and introducing innovative ideas, both for transport companies and their passengers. Ticketing, specifically in the past few years, has transitioned from a paper-based ticket to a completely contactless system. Smart technologies like AI, virtual reality maps, smartphones, and wearables in the ticketing system are being used to enhance the passenger experience and are a vital solution for a greener transport sector.
Seamless, door-to-door mobility for public transport is the key to helping transform large cities into smart cities that can help reduce overall carbon emissions. According to the International Transport Forum, buses and trains can release up to a fifth of emissions per passenger than ride shares and about a third of a private vehicle.
Growing adoption of advanced technologies in electronic ticketing solutions is expected to drive the market growth and help reduce operational costs and support sustainability efforts. By collaborating with industry professionals and sharing strategies/experiences with each other, it can help to open new, disruptive opportunities shaping the future of ticketing advancements and opportunities.
Our upcoming 6th Annual Ticketing Innovations Summit will take place in Berlin, Germany on September 19th – 20th and will discuss best practices for improving ticketing options, pricing strategies, fare collection and the passenger experience to continue moving public transit forward in the smart ticketing and mobility sector.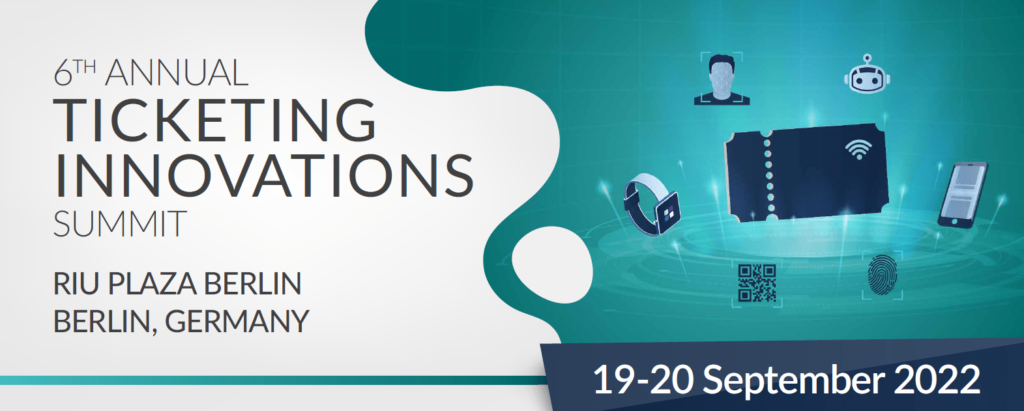 This hybrid event will bring together experts in the fields of intelligent ticketing systems, urban mobility, public transit, payment operating systems, and more to explore recent trends transforming the public transportation industry.
We will look at ticketing advancements across different countries such as the use of wearables and IoT devices in Sweden, as well as, the new integrated mobility app for Budapest (BudapestGo). In addition, we will have the pleasure of hearing from companies such as eos.uptrade, Nagarro, Deutsche Bahn Connect, National Express Bus, Rhein-Main-Verkehrsverbund and more to discuss the best strategies for creating a personalized experience for each passenger.
The two-day event will provide in-depth knowledge on open payments, account-based ticketing across MaaS, using data to improve pricing strategies, and the multimodality and modal shift in passenger transport. In addition to these topics, we will explore ways to get more riders on public transport through free ridership incentives, corporate mobility budgets and more.
We are also excited to have the support of our Event Sponsors for the summit, eos.uptrade and Nagarro.

eos.uptrade is a major software company for online distribution systems and ticketing solutions with a focus on public transport that also offers solutions such as check-in/check-out to be-in/be-out solutions or even best-price pricing for a wide range of fare models. Nagarro is a leader in digital product engineering for developing and implementing futuristic Mobility-as-a-Service (MaaS) and Demand Responsive Transport solutions. You don't want to miss this opportunity to network and connect with top industry leaders!
Join this year's 6th Annual Ticketing Innovations Summit to achieve a competitive advantage, establish new strategies for growth and improve your organization's relationship with customers.
For more information about the summit, download your free brochure today! When you are ready to join us, register here.
This article was originally published by Luxatia International.