GILLIG's Battery Electric Bus Delivers High Marks at Altoona Testing
GILLIG, a leading manufacturer of heavy-duty, clean-energy transit buses, has announced that its second-generation battery electric bus has completed the Federal Transit Administration's Bus Test Program at the Larson Transportation Institute's Bus Research and Testing Center located in Altoona, Pennsylvania (commonly referred to as "Altoona Testing"). GILLIG's electric bus scored extremely well in all evaluated categories, turning in notable results in durability and performance.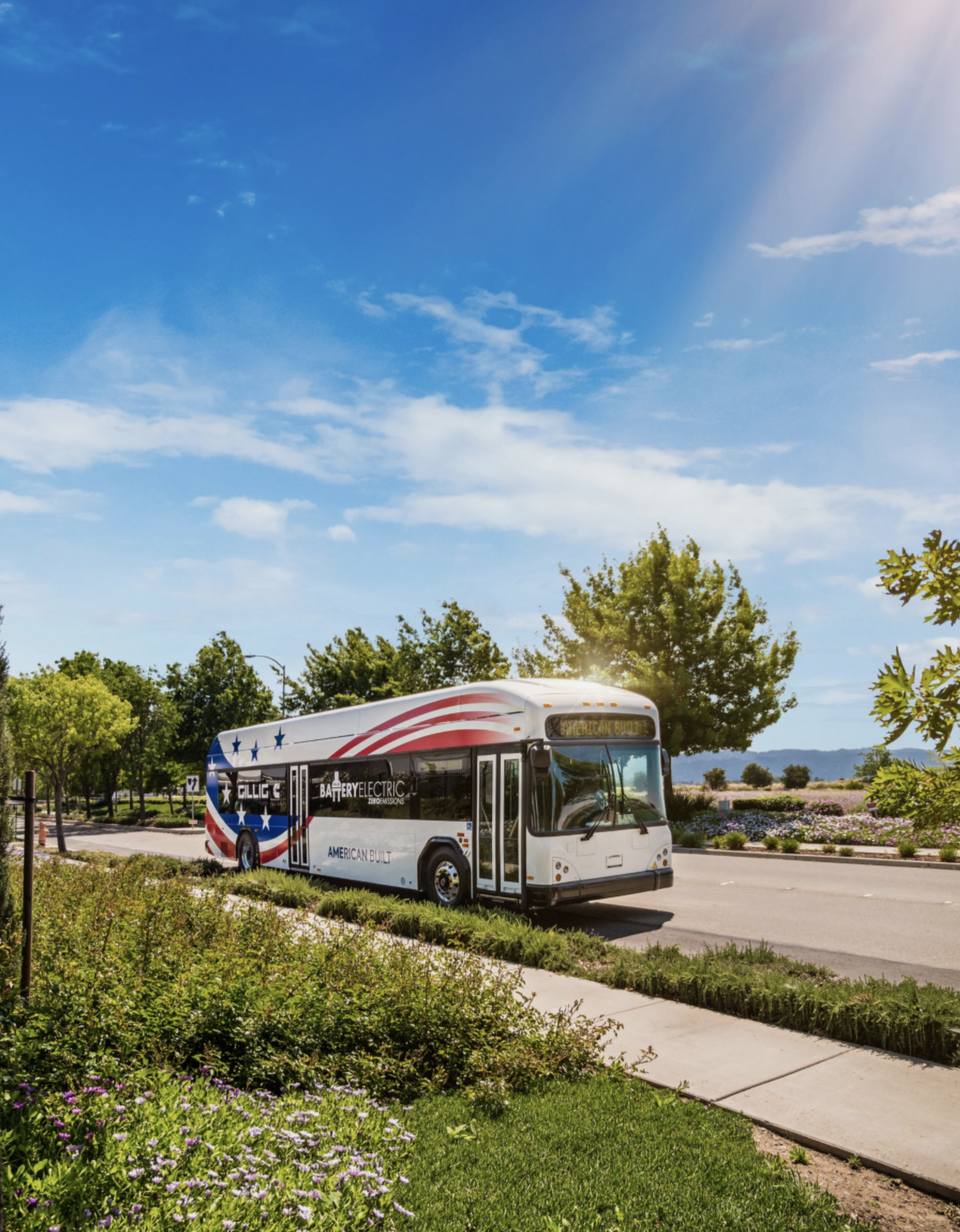 Altoona testing evaluates how well vehicles perform under conditions representative of the demanding duty cycles required of transit buses. The testing assesses areas of maintainability, reliability, safety, performance, vehicle structure, noise, and fuel economy. The test report provides information that transit authorities can utilize to compare a vehicle against a standard of performance when making purchasing decisions.
"We're very pleased with these results which reinforce that we're building an electric bus with industry-leading durability and performance. With each generation of bus, we're building upon capabilities while consistently delivering a reliable, cost-effective product to market."
GILLIG's 40-foot battery electric bus demonstrated the industry-leading reliability for which GILLIG buses have become renown. The bus also exhibited exemplary performance in safety, handling, acceleration, and fuel economy.
Built upon GILLIG's proven Low Floor Platform, the bus underwent a robust design validation program prior to the Altoona test. This assessment included environmental testing in extreme climates, performance validation on challenging terrain, and a comprehensive structural analysis conducted on a shaker table and on an accelerated test track. The bus was also evaluated through finite-element predictive computer model analysis. Rigorous testing is a hallmark product development practice for GILLIG, with its proven engineering designs and all-American manufacturing going into the production of its buses. GILLIG is known for producing quality products that perform as promised and require less maintenance.
"Transit agencies are telling us they appreciate the bus's quality craftmanship, its safe and quiet operation, and how cost effective they are to operate. The exacting standards and disciplined validation program our team employed has resulted in an electric bus that can meet the daily demands of our customers."
GILLIG's experience with product electrification dates back to 2001 with diesel-electric hybrid and overhead trolley electric buses. The zero-emission battery electric builds upon the legacy of excellence and proven transit performance of the more than 27,000 GILLIG buses in service throughout the United States today.
This article was originally published by GILLIG LLC.