His Majesty the King Opens Ebusco Factory Hall Deurne
With great interest from Ebusco employees, invited guests and the press, His Majesty the King officially opened the new factory hall in Deurne this afternoon by putting the Ebusco 3.0 bus on the charger. The factory in Deurne is expected to have a production capacity of five hundred emission-free buses per year by 2022. Prior to the opening, Mr. Hololei, Director General for Mobility and Transport of the European Commission and State Secretary Van Weyenberg of Infrastructure and Water Management discussed the energy transition and the importance of electrification of public transport and transport.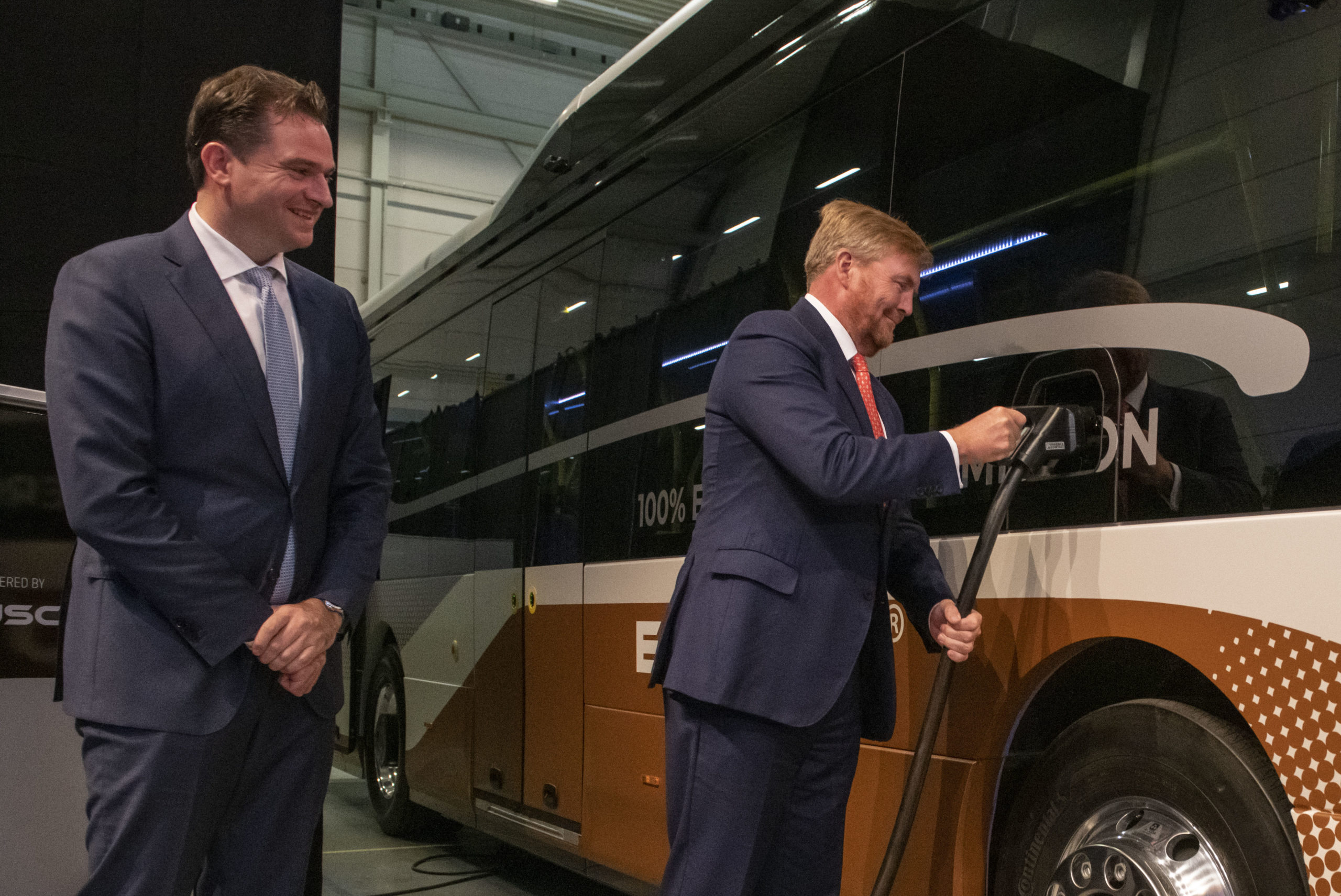 Since 2012, Ebusco develops, produces and distributes emission-free electric buses and charging systems with the aim of supporting the transition to sustainable and affordable transport ecosystems. The Ebusco 3.0, the latest revolutionary bus model from Ebusco, is produced entirely in the Netherlands. In the new factory hall, the buses' bodywork is made of carbon fibre composite, a lightweight material based on aerospace technology. In addition to its lighter weight, the bus is distinguished by its greater mileage range and longer service life.