Hungarian Government Launches Green Bus Program and Tests Electric Ebusco 2.2 in Hungary
From 14 November to 14 December, Ebusco will participate in the Green Bus Program in Nyíregyháza, Hungary. This test is an initiative of the Hungarian government.  Seven different electric buses will be tested in seven cities. This month, a Dutch Ebusco 2.2 will operate in Nyíregyháza. During this test, Ebusco wants to convince local authorities, transport operators, residents and bus drivers of the quality and added value of the bus and of the service from Ebusco.
Nyíregyháza is the largest city in northern Hungary with 118,000 inhabitants. From 2022, only electric buses will be allowed to operate in large Hungarian cities with more than 25,000 inhabitants. Hungarian Minister for Innovation and Technology László Palkovics announced that half of all diesel buses will be replaced by electric buses in the next ten years. The Green Bus Program is necessary to meet the conditions of the Paris Agreement on climate change. These mean that Hungary must be climate neutral by 2050.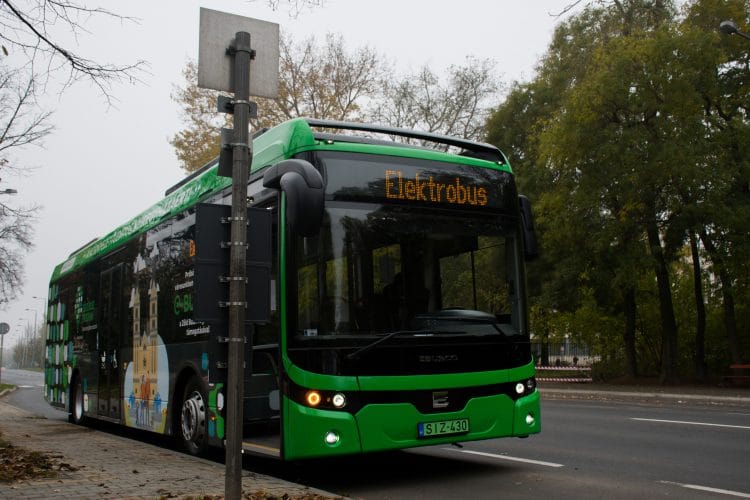 During the trial period, several municipalities and operators will become acquainted with electric buses. They will discover what infrastructure is needed and how to plan for electric bus operation. An Ebusco expert will be on hand throughout the trial period to support the deployment and maintenance of the bus. This month, the Ebusco bus is free of charge for local passengers.
This article was originally published by Ebusco.