New Special "Platin" Model: One of the Safest and Most Luxurious Coaches of the Last 50 Years
With the NEOPLAN Cityliner, drivers and passengers set off on their travels in a true evergreen of the coach segment. It was unveiled for the first time at the legendary Omnibus Week in Monaco in 1971. The anniversary models of the legendary "Platin edition", strictly limited to 60 vehicles and launched in 1995, attracted considerable interest. The occasion at that time was the company's 60th anniversary. In 2006, the latest generation was launched on the basis of the design icon, the NEOPLAN Starliner, using the unmistakable "sharp cut" design. Available in three lengths, the Cityliner soon established itself as a popular coach throughout Europe, offering unique quality. In 20 years of affiliation with MAN, almost 3,000 buses have been built at the manufacturing sites in Stuttgart, Pilsting, Plauen and now in Ankara, amounting to a total of around 8,500 NEOPLAN Cityliner in five decades.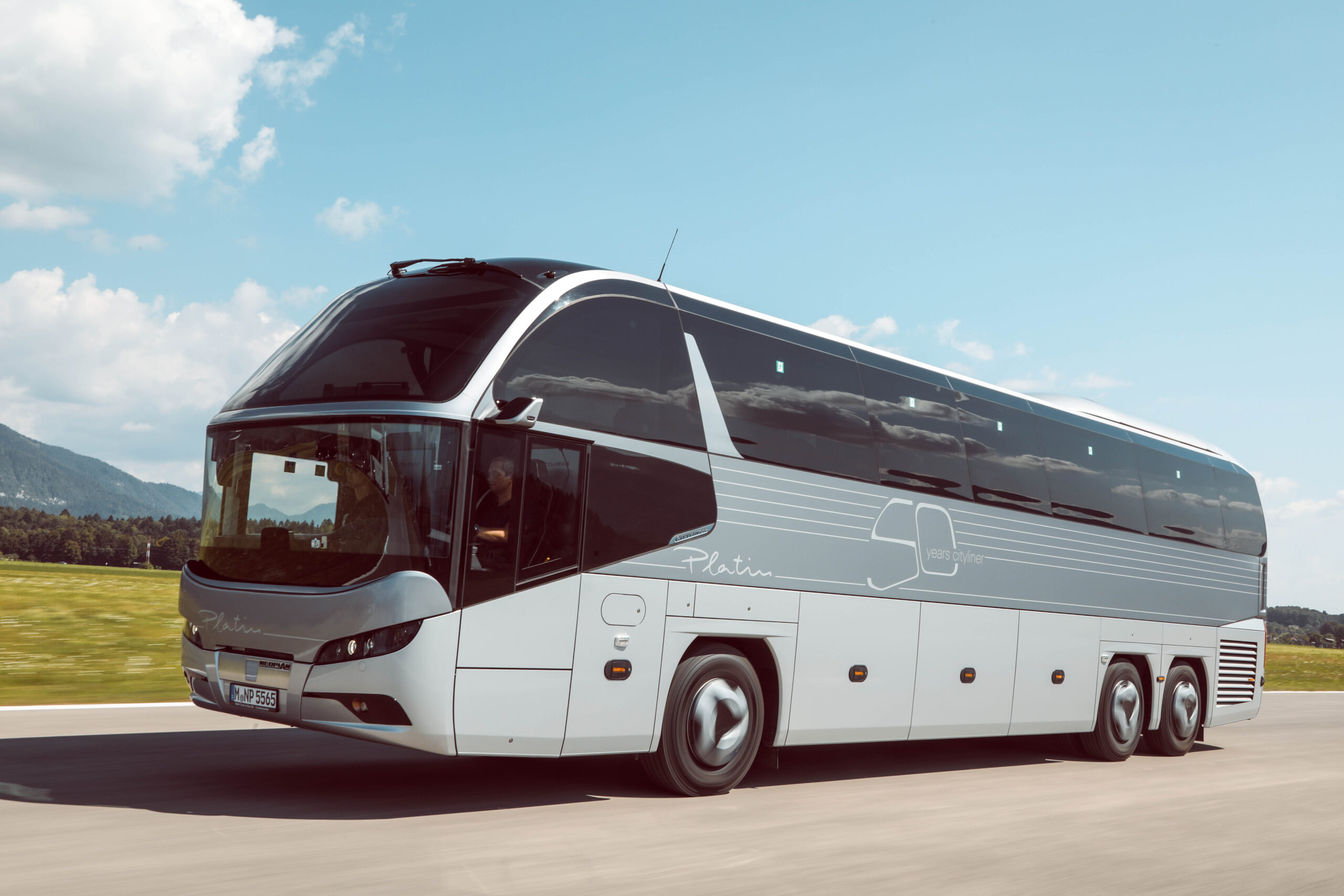 © MAN
To mark the 50th anniversary of this successful model, the special edition of the NEOPLAN Cityliner is now making a name for itself, the role model for which is the "Platin edition" from 1995. At first glance, the discreet platinum-painted sides, front and rear as well as the original "Platin" logotypes and other chrome-coloured elements are reminiscent of its legendary predecessor. An extra "wow effect" is provided by the dynamic new wheel trims whose unusual spin alone identifies the Cityliner as "the racing car among coaches" – even when parked.