JTA Welcomes First Pair of Zero-Emission, All-Electric GILLIG Buses to Its Fleet
The Jacksonville Transportation Authority (JTA) received two zero-emission, battery-powered electric GILLIG buses, a first for the JTA fleet.
"This delivery is a major milestone for the JTA and brings us closer to achieving our long-term sustainability goals. Through an initial pilot program, we will evaluate the feasibility and effectiveness of electric buses to serve an expansive Jacksonville service territory."
The JTA's Transit Operations Division is working on route planning, testing and commissioning of the buses for revenue service. Although not finalized, the JTA expects to place the electric buses in service along different routes, including Route 82; the Amazon Shuttle, which goes between the JTA's Armsdale Park-n-Ride; and the Amazon Fulfillment Center in Northwest Jacksonville.
The buses are built by GILLIG of Livermore, California, in collaboration with Cummins of Columbus, Indiana, who designed and manufactured the electric propulsion system for the vehicles.
"It's an honor to work with the JTA as they take a major step toward electrifying their fleet with the latest in battery electric bus technology. They are enhancing the quality of life for their communities by providing innovative, safe and efficient transportation."
Each 40-foot bus can seat up to 38 customers*. The buses include standard customer amenities like complimentary Wi-Fi, digital on-board monitors and contactless payment through the MyJTA app. *Due to the COVID-19 public health emergency, occupancy on JTA buses is restricted to 25 passengers.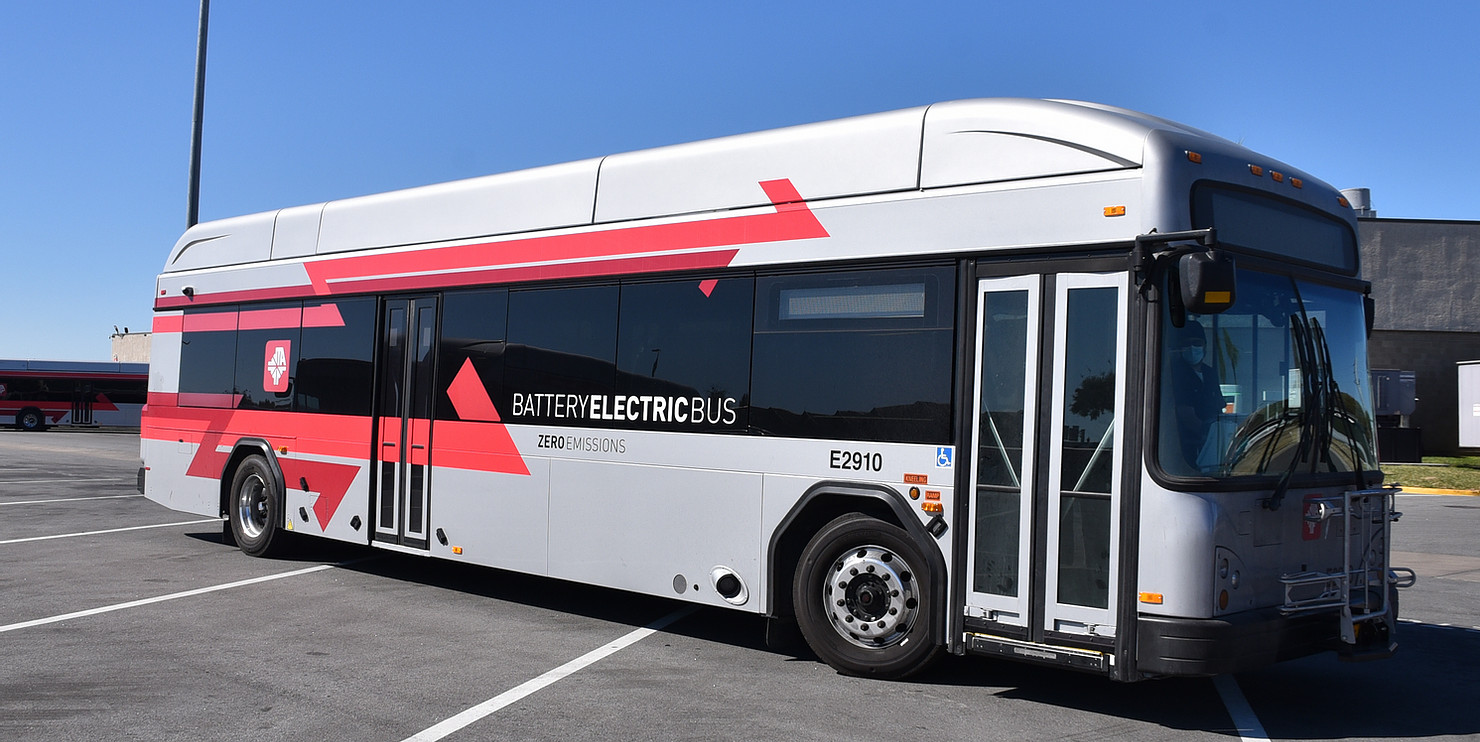 Equipped with six onboard batteries, the buses are powered by 100% renewable energy. The JTA installed an electric vehicle charging infrastructure on its Myrtle Avenue Operation Campus in 2020. Each bus has a battery capacity of 444 kWh, providing an estimated range of 150 miles. The buses feature a direct-drive traction motor with peak torque of 3500 Nm (2,582 lbs.-ft.), and utilize energy recovered from a regenerative braking system.
Built on the Low Floor platform, the GILLIG battery electric buses ensure parts and training commonality with the JTA's existing GILLIG fleet. Powered by the state-of-the-art Cummins electrified powertrain, the buses have access to full local service support at Cummins nationwide service centers.
This article was originally published by GILLIG LLC.