Karsan has announced that it will unveil its latest electric bus model at IAA Transportation Expo in Hannover, Germany.
IAA Transportation Expo is taking place in Hannover from 20–25 September 2022 and will focus on the future of the commercial vehicle industry.
At the event, Karsan will showcase its electric and autonomous products, including the Karsan Autonomous e-ATAK, which commenced public transport operations in Stavanger, Norway earlier this year.
In addition, the manufacturer will present the world premiere of its latest electric bus.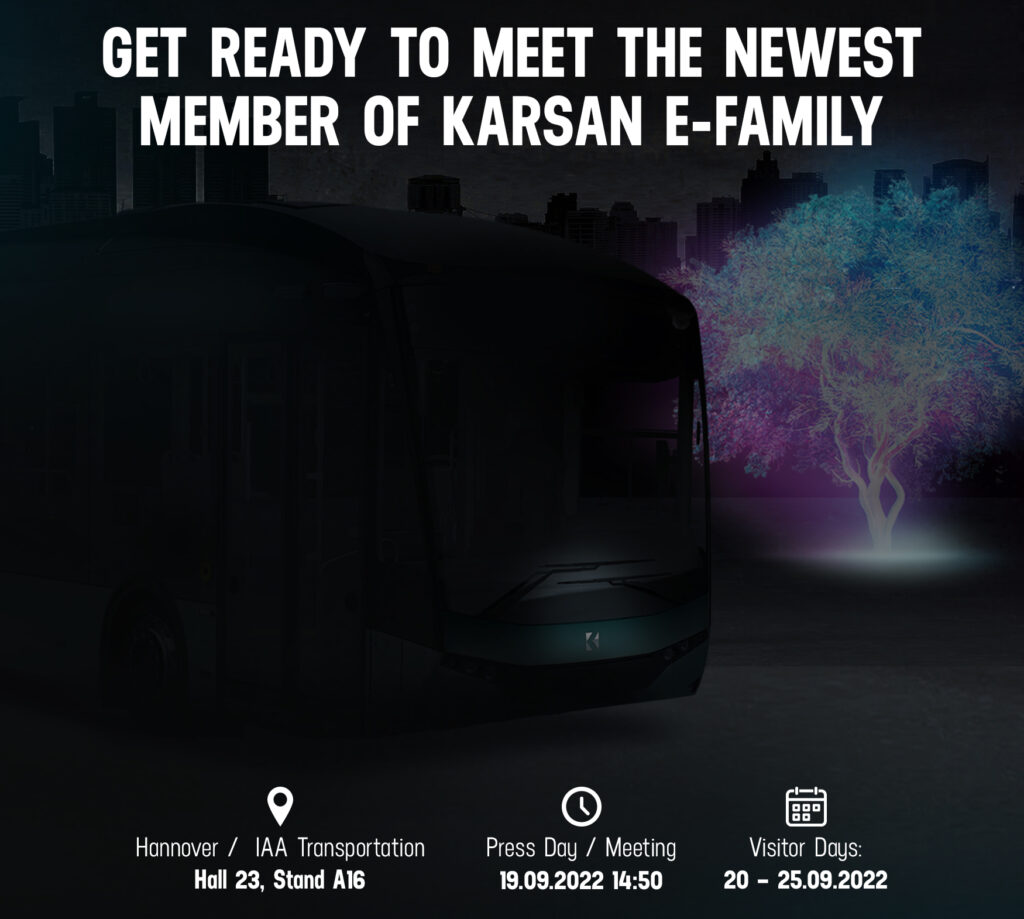 "With e-Volution, our electric development vision, we are taking firm steps towards our objective of positioning Karsan brand in the Top 5 in Europe. We will showcase our completely electric and autonomous product family, which has brought us to where we are today, ranging from 6 to 18 meters, at the IAA Transportation Fair.
"We will make our mark on the fair and add another dimension to electric mobility with our brand new model, world debut of which we will make at the IAA Transportation Fair. This new electric model that we will launch will be a milestone in Karsan's history of more than half a century, and will once again prove our pioneering role in terms of mobility solutions of the future."
Karsan will exhibit a total of 6 vehicles in the indoor arena at IAA Transportation, including an e-JEST, an e-ATAK, an Autonomous e-ATAK, a 10-metre e-ATA, an 18-metre e-ATA and its new model.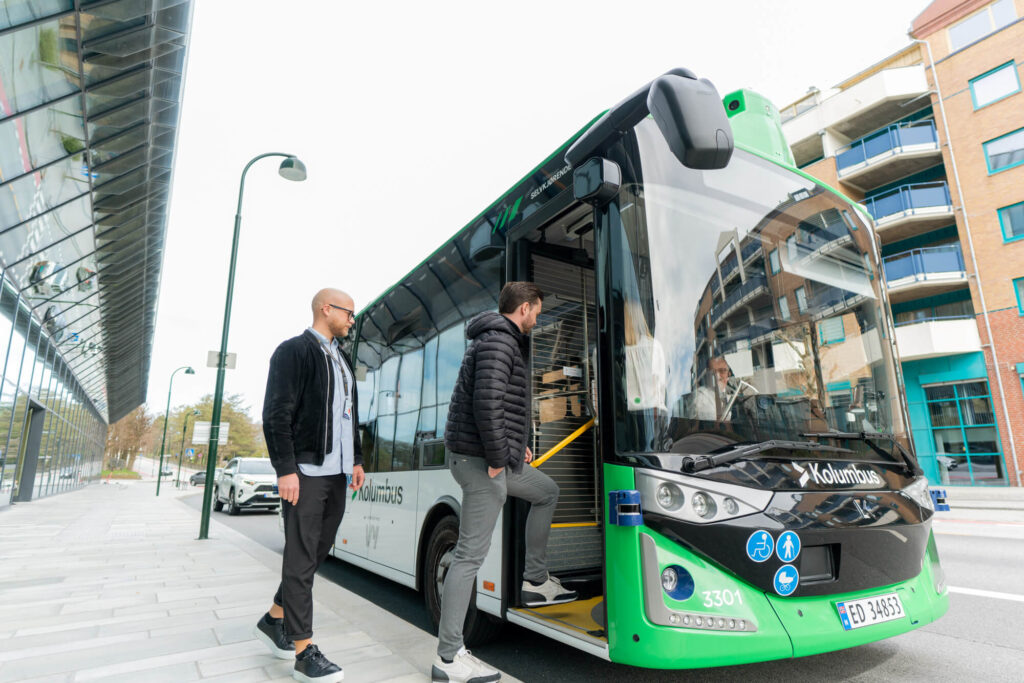 In the outdoor area, the Autonomous e-ATAK will provide a shuttle service to fair visitors.