Solaris Bus & Coach has signed a contract with Latvian operator, Rīgas Satiksme to deliver 35 Solaris Urbino 12 electric buses to Riga.
The base contract is valued at over 19 million EUR and also includes the option to order an additional 17 electric buses in the future.
The 35 electric vehicles will be delivered to Riga at the end of 2023 and will be the first Solaris battery-electric buses to join the city's fleet.
They have been designed to carry at least 72 passengers and will feature an 'alcolock' device that will breathalyse the driver before each journey.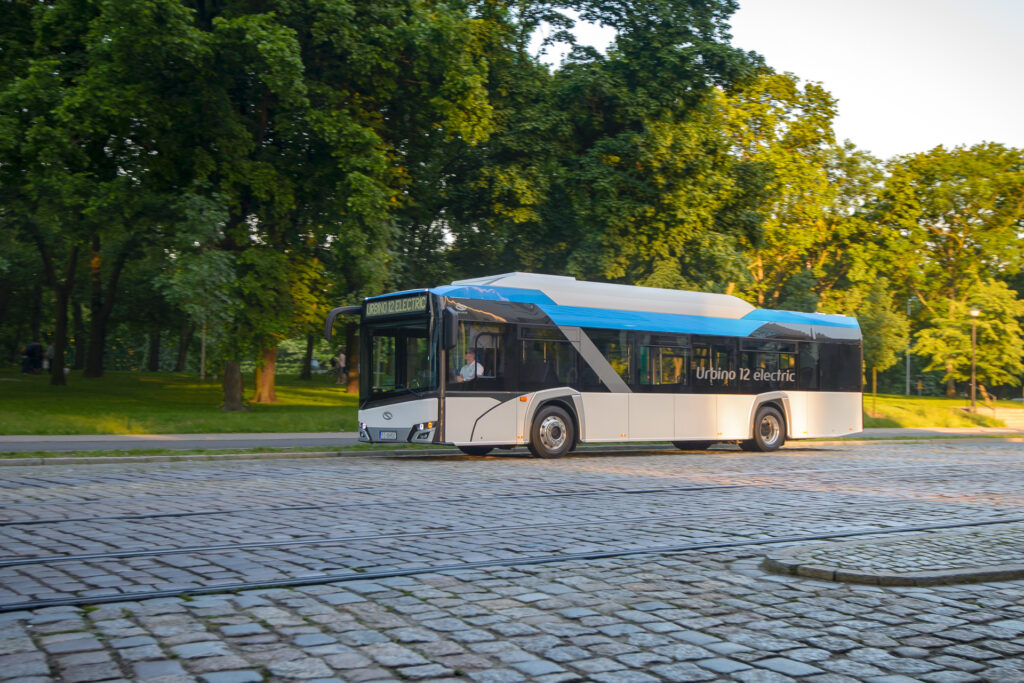 This contract builds upon Rīgas Satiksme's long-standing relationship with Solaris, who has previously supplied the city with 560 vehicles, including over 160 electric trolleybuses.
"We have been collaborating with Rīgas Satiksme for over 20 years now. Meanwhile, we have delivered almost 600 of our vehicles to Riga. I am extremely proud that our company can be part of the history of public transport in this city, in particular as the beginnings of our e-mobility path in the Latvian capital date back to 2001, when the first Trollino trolleybus rolled onto the streets of the city. E-mobility is, no doubt, the future of transport, and the zero-emission buses that will soon join the local fleet will bring numerous tangible benefits to the city's residents."
The low-floor 12-metre vehicles will feature Solaris batteries, with a capacity of 140kWh. They will be charged using both a plug-in connector and an inverted pantograph.
Solaris will also equip the buses with air conditioning, cameras, an automatic passenger counting system and an advanced passenger communication system.
Meanwhile, to optimise energy consumption, the buses will feature thermal pre-conditioning that sets the temperature of the bus while the battery is recharging.