The City of Malden completed the project with the support of a $211,715 grant awarded by MassDOT through the Baker-Polito's Shared Streets & Spaces program, an initiative to support quick-build projects that bring meaningful benefits to cities and towns. Through the end of October 2020, Shared Streets & Spaces had provided a total of $10 million to 103 communities for 124 projects. The program is modeled after the Administration's Complete Streets Funding Program, created in February 2016, which, as of January 2020, had awarded a total of $46 million to cities and towns for municipal projects improving safety for pedestrians, bicyclists, motorists, and public transportation customers. The Administration included $20 million for the Complete Streets Program as part of the $18 billion Transportation Bond Bill, which was filed in July 2019.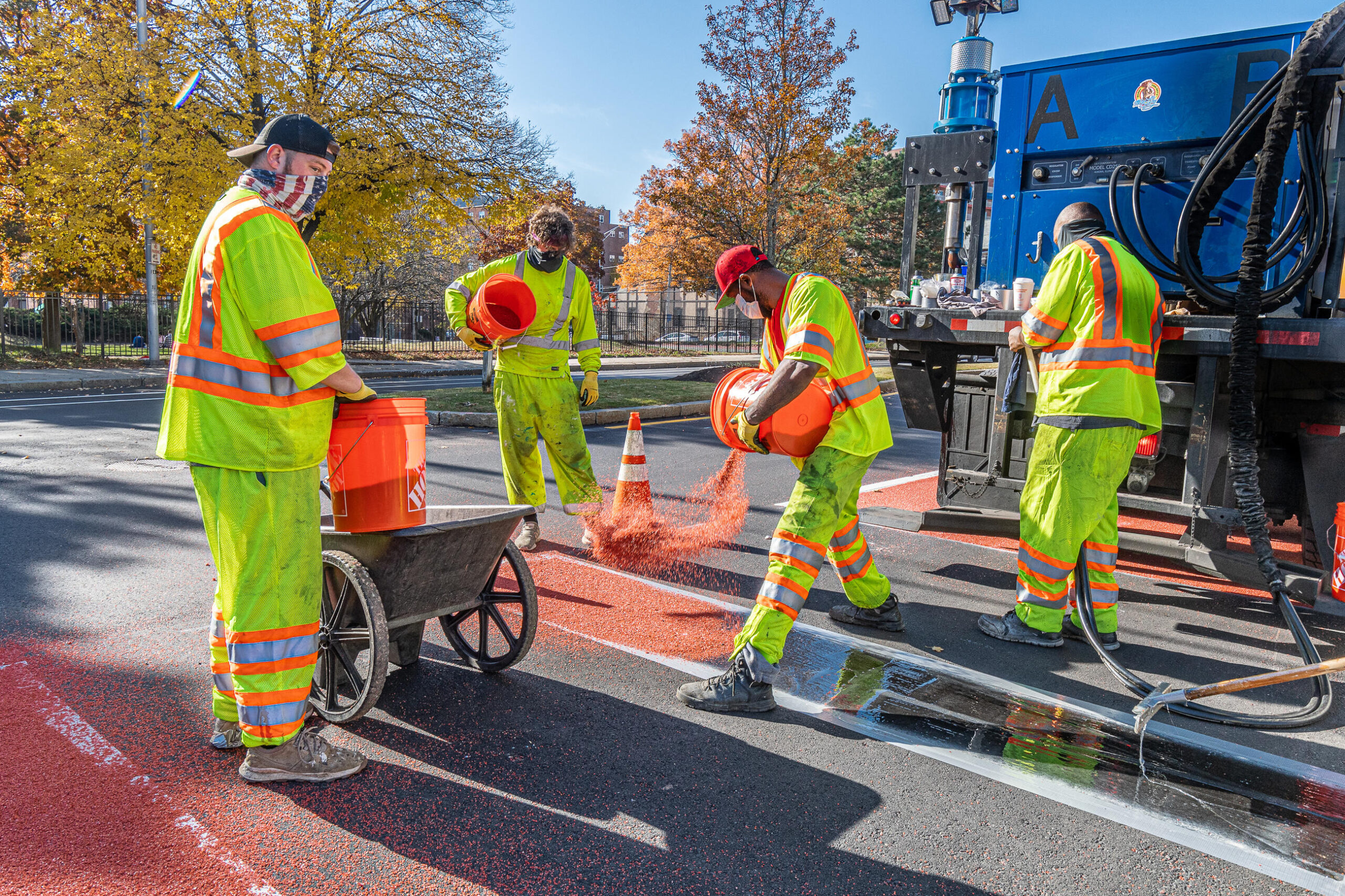 © Massachusetts Bay Transportation Authority
MassDOT is now extending the Shared Streets & Spaces Program to help municipalities address the particular challenges of cold weather during the pandemic. Shared Winter Streets & Spaces has a total of $10 million in funding available and will provide cities and towns with grants as small as $5,000 and as large as $500,000 to improve plazas, sidewalks, curbs, bus priority, streets, parking areas, and other public spaces in support of public health, safe mobility, and renewed commerce.
The MBTA Transit Priority Group was created in 2019 with support from the Barr Foundation to further bus priority projects around the region. Since its creation in 2019, the group has partnered with municipalities to implement over 10 miles of dedicated bus lanes, alongside transit signal priority and other speed and reliability improvements.
This article was originally published by the Massachusetts Bay Transportation Authority.