NFI Named as ZEB Partner of Choice by Nine Major Transit Agencies across America for the FTA's 2021 Low-No Program Grants
NFI subsidiaries New Flyer and MCI supported successful customer applications for over $40 million in FTA grants, NFI's best Low-No performance ever in the six years of the program.
All monetary amounts in this press release are in U.S. dollars.
NFI Group Inc. ("NFI" or the "Company"), a leading independent bus and coach manufacturer and a leader in mobility solutions, today announced that NFI subsidiaries New Flyer of America Inc. ("New Flyer") and Motor Coach Industries ("MCI") have collectively been named zero-emission bus (" ZEB") partners of choice by a total of nine major transit agencies across the United States for their successful project awards from the Federal Transit Administration's ("FTA") 2021 Low or No Emission ("Low-No") Grant Program.
Following the FTA Notice of Funding Opportunity published February 11, 2021, with grant awards announced June 25, 2021, NFI supported the successful applications for over $40 million in grants awarded to nine U.S. public transit agencies and was specifically the named partner for the agency receiving the largest award in 2021 of $7.4 million for 10 ZEBs.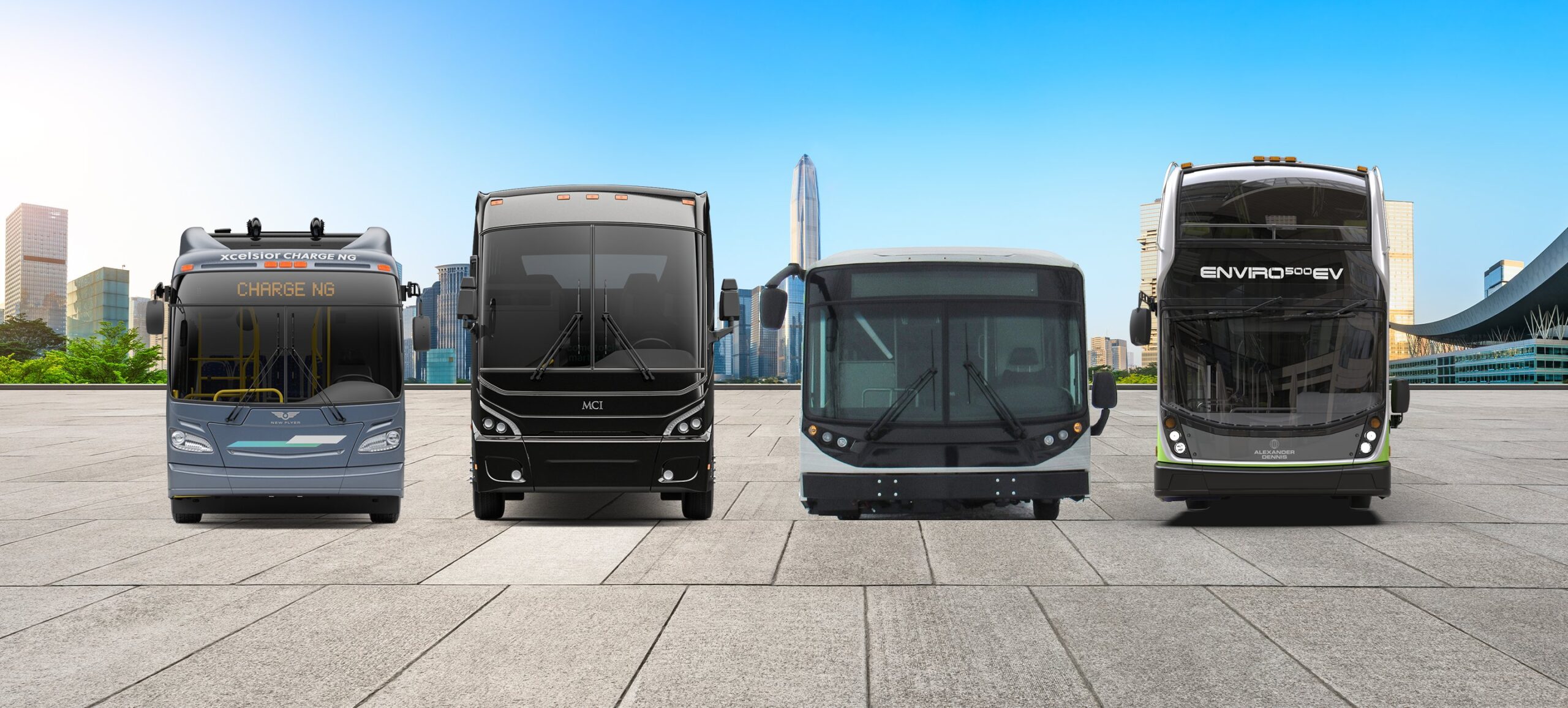 Grant funds will support the procurement of ZEB's and the associated charging infrastructure from NFI. In addition, at least $60 million of Low-No awards were made to additional U.S. public transit agencies that have not yet named a specific ZEB partner and where NFI will now compete for the contracts.
Introduced in 2015, with the first disbursements in 2016, the FTA Low-No Grant Program is a competitive application process, and exists to support the nation's transition to low- and zero-emission fleets. Funding can be used to purchase or lease low- and zero-emission buses, including acquisition, construction, and leasing of the necessary charging infrastructure and facilities. The FTA has now awarded U.S. public transit agencies Low-No grants to procure NFI buses and charging infrastructure for six consecutive years.