Nomad Digital Partner with Irdeto
Nomad Digital are delighted to announce their latest partnership with Irdeto, the world leader in digital platform security. Together, through this strategic partnership, we are able to provide secure content to our brand new Engage Portal via the Irdeto Control on the Go (COTG) platform.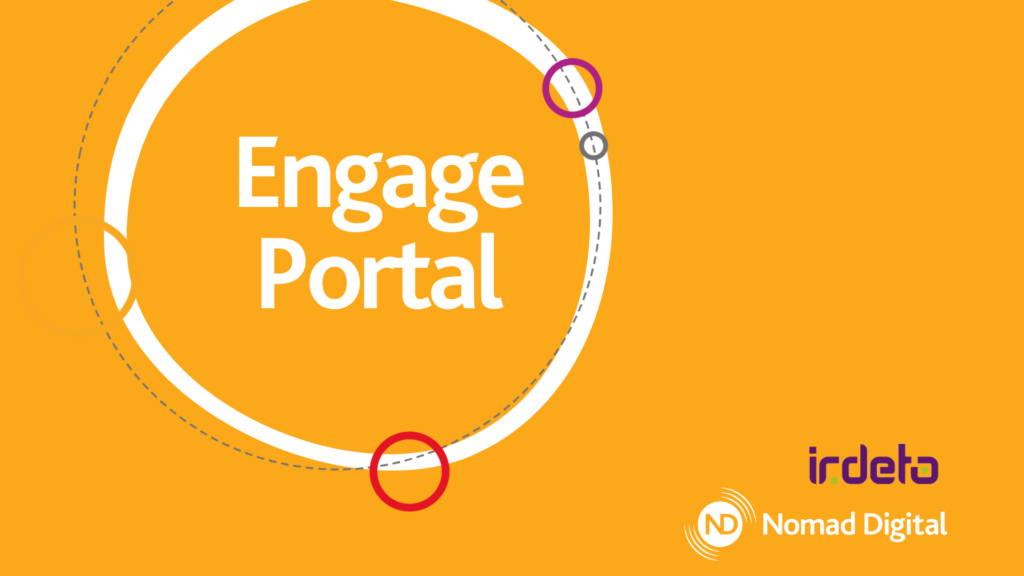 COTG is a portable multi-digital rights management (DRM) video content protection and content usage management solution designed specifically for the transport industry and other connectivity challenged spaces. COTG allows operators to provide an extensive content collection to a large population of travellers and transport users, ensuring that rigorous security requirements are met in order to deliver premium, high-quality content to both consumers' favourite devices and built-in displays, without any piracy concerns. Therefore, as Nomad's Engage Portal uses the trains existing IP network as an extension of the Passenger WiFi service it means that the Portal can be maintained by using an on-shore content management solution, designed specifically for the transport and rail environments. It's a platform that can be distributed to hundreds of trains, with a real-time data feed integration. The content can range from simple static pages, updated as required, to rich interactive media and entertainment providing a second to none customer experience.