A Yorkshire engineering company specialising in commercial vehicles has invested in an electro-hydraulic two post lift from workshop equipment experts Totalkare.
Established in 1919, Castleford-based Pelican Engineering Group is a third generation family business at the forefront of the electric bus revolution and its truck dealerships are amongst the largest in Yorkshire. The company has seen rapid expansion over the last few years and identified a requirement for additional vehicle lifting capacity in its workshop to keep up with demand.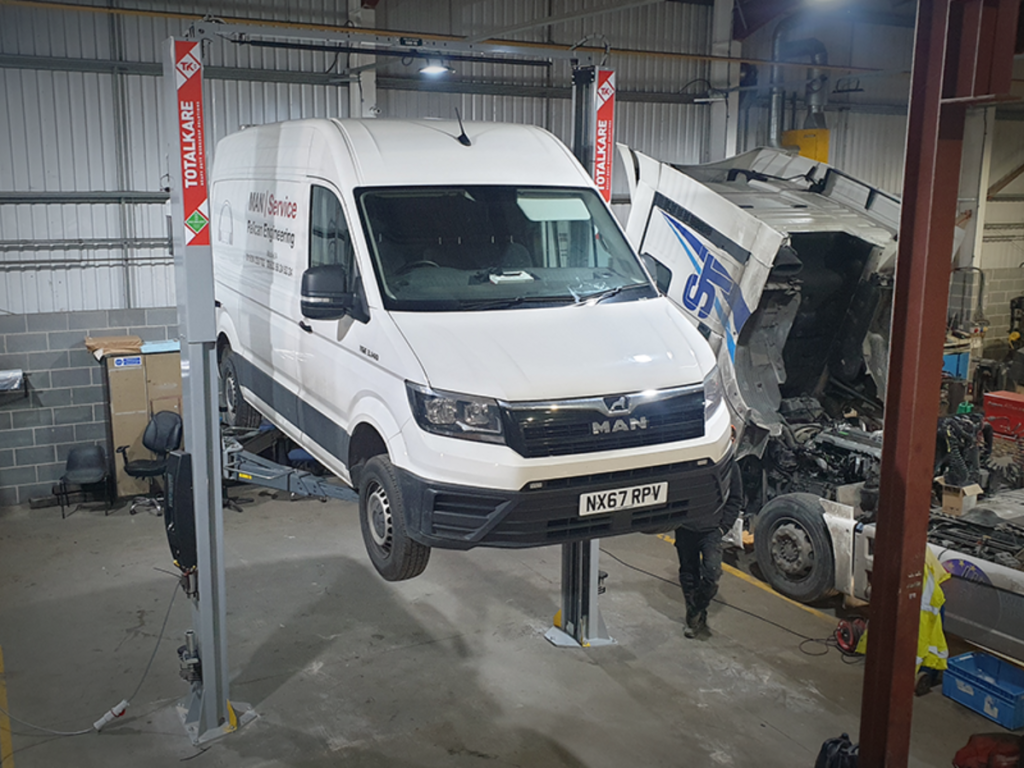 Totalkare's two post lift provides a quick and effective means of lifting smaller commercial vehicles, providing more efficiency and productivity in busy light commercial garages.  By lifting from the chassis, the two post lift provides access to the underside of the vehicle as well as the wheel and associated areas.
With a range of lifting capacities, the electro-hydraulic two post lift from Totalkare is designed for companies with a large fleet of vans that require regular maintenance and repair work.
Paul Bugg, Group Service Manager at Pelican Engineering, said:
"With an increasing number of vehicles going through our workshop, adding further lift capacity was essential to support our repair and maintenance operation.
"We've worked with Totalkare many times in the past which made them an obvious choice for the supply of the two post. We are more than happy with the quality of the product and installation."
Nigel Poynton, Area Sales Manager at Totalkare, commented:
"Due to its high load bearing capacity, the two post lift from Totalkare is especially suitable for light duty commercial vehicles such as vans, minibuses and pickup trucks through to small heavy vehicles. It's always a pleasure to work with Lewis and his team, and we're looking forward to supporting Pelican Engineering with more workshop equipment in the future."
This article was originally published by Totalkare Ltd.