RTD, Lyft and Masabi Launch Mobile Ticketing for Transit Customers
The Regional Transportation District (RTD), Lyft and Masabi have launched mobile ticketing for public transit, making customers in the Denver metro region the first to be able to purchase RTD fares through the Lyft app to ride the agency's buses and trains.
The metro region has been an area of historic firsts for Lyft, including the launch of Lyft scooters in 2018. Lyft riders in the Denver metro region will be able to purchase RTD fares directly within the Lyft app as the update gradually rolls out in the coming weeks. With mobile ticketing, customers will have one more way — alongside Lyft rideshare, car rentals and scooters — to access reliable and efficient transportation in the Denver metro area.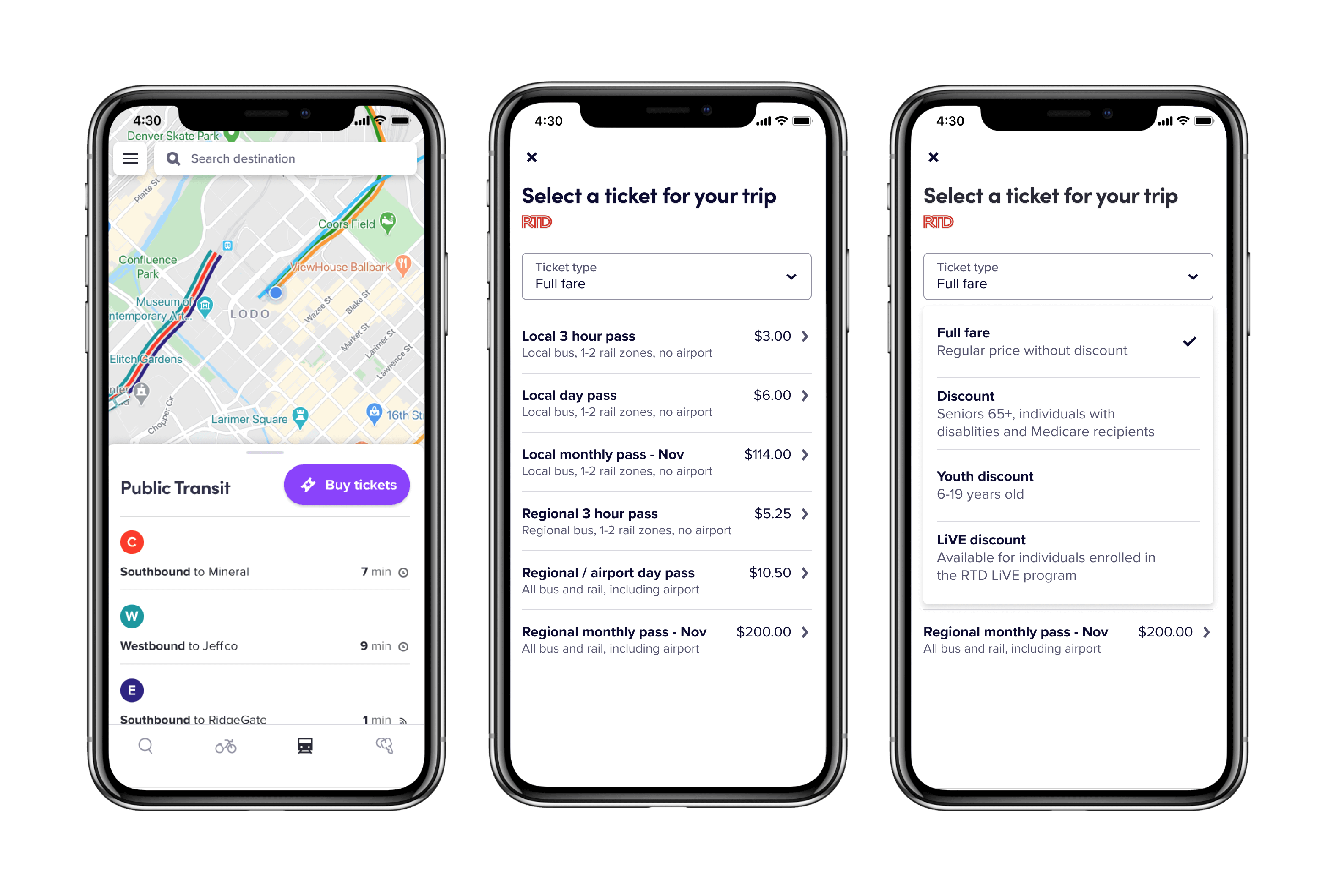 RTD actively pursues ventures that integrate new mobility services with traditional public transportation. Amid a global pandemic, this launch provides customers with an additional payment option that is contactless and seamless. Further, it aligns with RTD's vision of being the mobility integrator for the region, and it facilitates multimodal travel that closes the first- and last-mile gaps between transit and customers' destinations. In Denver, 58% of Lyft customers have reported using a Lyft service to get to or from a transit station.