Over the last year or so, most of us have experienced shortages and supply issues on everything from toilet rolls to bicycles. Unfortunately, our industry has been particularly hard hit by what has become a global problem of electronic component shortages.
There are several factors that have caused these shortages, almost all of which are tied to the pandemic. Initially, the companies that manufacture silicon chips, wafers and semi-conductors for our industry anticipated a huge reduction in demand, as around the world businesses planned to furlough, downsize or even close. The situation was unprecedented, nobody quite knew what to expect, and everyone feared the worst for manufacturing.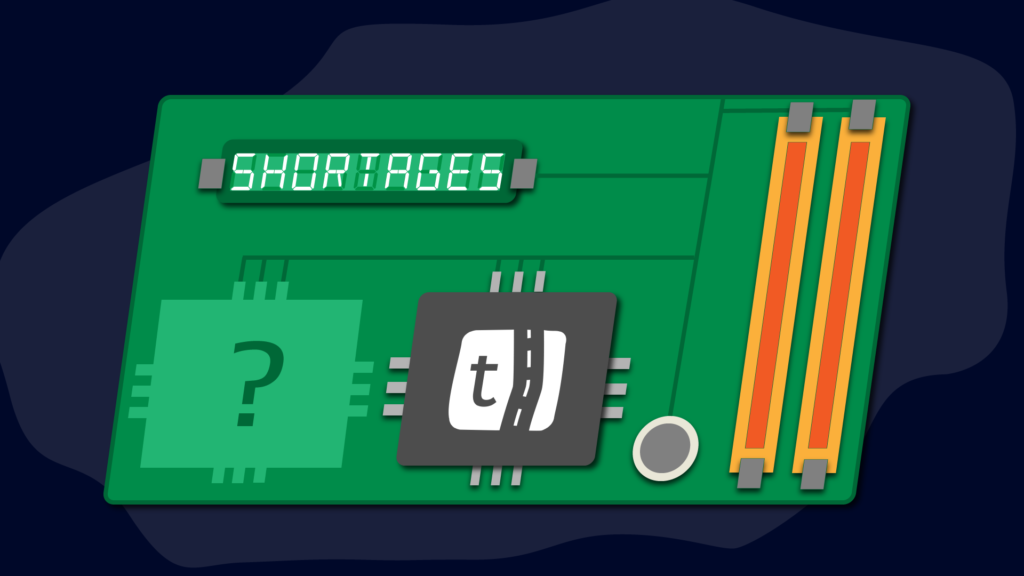 In reality the opposite happened, and the situation led to an extraordinary shift to home working, increased requirement for remote systems, contactless devices and other means to avoid person to person contact. All of this created additional demand for the electronic components that had already been scaled back.
Most of the factories had already mothballed or reduced shifts, both to save costs and reduce risk on the production line. By the time the demand became obvious, supply levels were already exhausted and manufacturers struggled to catch up.
Thankfully, the industry is now making up for lost time by increasing capacity, staff and even factory space, however this will still impact the market with lead times expected to be extended until at least 2022 and possibly 2023. Currently, most new electronics orders are looking at around 52+ weeks to delivery. We can see this across the world for all manufacturing, from cars to computers and everything in between.
What are we doing to mitigate the issue? Upon seeing the increased demand and declining supply, we have ensured long-term orders with suppliers were still going to be fulfilled. Where we saw gaps, we have worked hard to secure parts from other sources, albeit we have had to pay a premium to do so. We have also placed 'at risk' orders for components where we don't currently have firm sales booked, to ensure we are able to build and supply future units to customers without such a long wait.
Despite all these measures, and like almost every company dealing with electronics, we have been forced to extend delivery times on all products. We may also have to review future pricing, however at present we are absorbing all additional costs to help as much as we can.
For Operators and Local Authorities, the best way to help us meet your requirements and expectations at present is to make sure we can get as much visibility of upcoming potential equipment needs, through forecasting and ordering as early as possible.
We are all looking forward to the supply chain returning to normal soon, but if you have any questions or concerns please don't hesitate to get in touch with our team at [email protected].
This article was originally published by Ticketer.