Transit Systems Makes Australian History with Hydrogen Bus Order
In a historic moment for public transport in Australia, Transit Systems, a SeaLink Travel Group company, has once again made sustainability history with the announcement that it has purchased the first hydrogen buses to service public transport contracts in the country.
Clint Feuerherdt, SeaLink Travel Group CEO, said the two innovative buses would likely go into service by mid-year.
"We are proudly setting the global benchmark for exploring and trialling different technologies to find and develop solutions with our key industry partners that suit the dynamic and complex operating conditions within the Australian public transport landscape."
Transit Systems is dedicated to exploring innovative technologies, with a proud history of running the second longest hydrogen bus trial in the world, as part of its Transport for London (TfL) operations.
Mr Feuerherdt said the Company was committed to exploring a range of products in the Zero Emissions Bus (ZEB) deployment.
"We don't just have a willingness to adapt, but a desire to lead - and we're proud to deliver innovative solutions to Australian streets and beyond, which broadcast a range of benefits into manufacturing and other industries.
"We are procuring and delivering these buses with the expectation and knowledge that future buses will be built here, with our partners at Foton Mobility, part of the Australian owned True Green Mobility Group."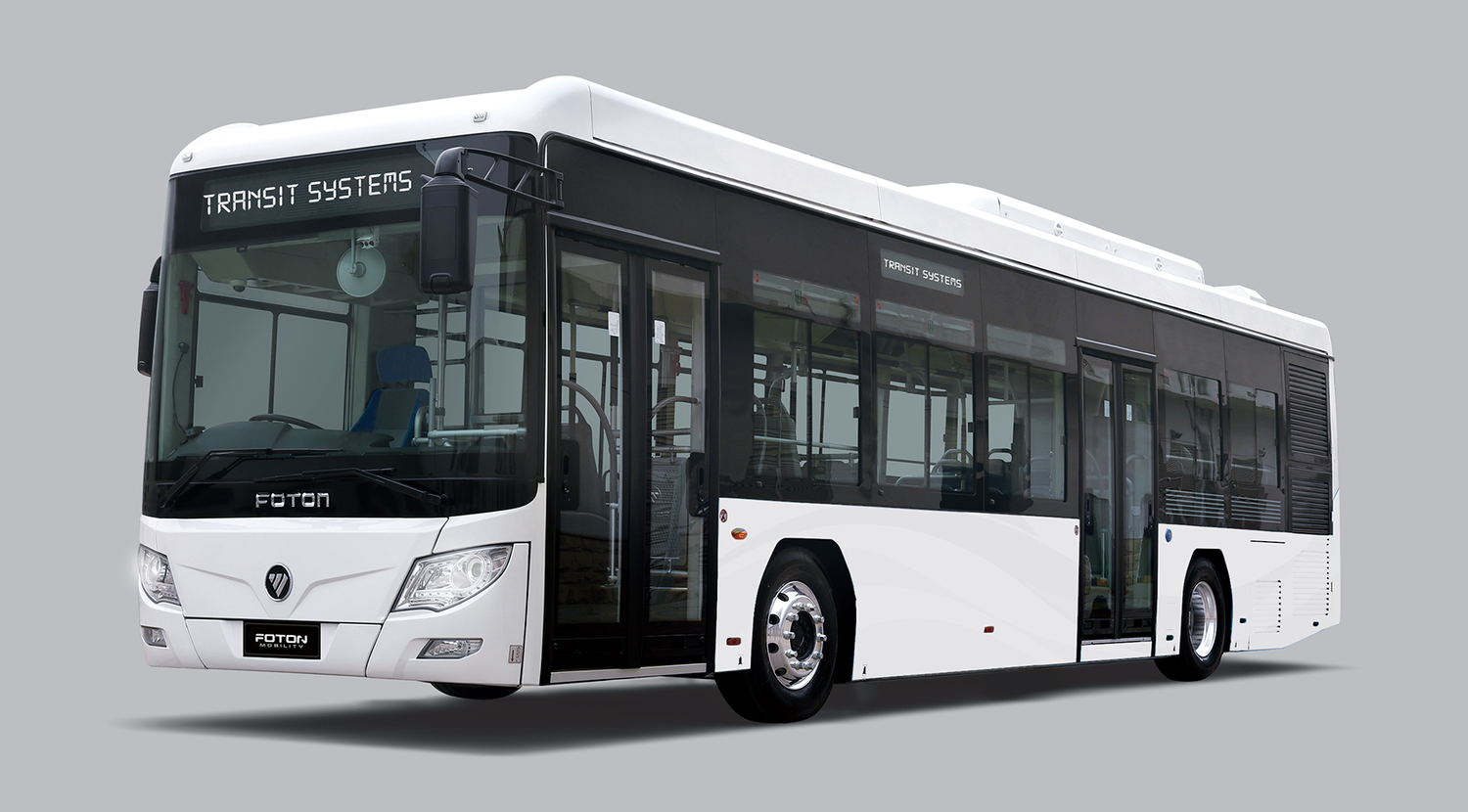 CEO of True Green Mobility Group Luke Todd commended Transit Systems on their vision to work with government partners and deliver sustainable solutions to the market. Mr Todd said Foton have over 700 hydrogen buses manufactured and deployed around the world, leading the way globally with hydrogen powered buses, and they were excited to see hydrogen buses on the road in Australia.
"Transit Systems has delivered another first to the Australian public transport sector, and we're incredibly proud to partner with them and drive innovation and sustainability forward.
"Being leaders in hydrogen development, the buses that will be deployed in Australia are of the highest quality with best in class Toyota fuel cells. The buses are extremely quiet, with zero tailpipe emissions."
Mr Todd said they expected to have mass production underway in Australia by early 2022, with the orders being taken now.
Mr Feuerherdt added that both drivers and passengers reported positive experiences with a high level of comfort, as well as extended range capabilities compared to some battery electric options.
"We're not just proud to bring hydrogen technology to Australia, we're pleased to add it to our suite of products that demonstrate our understanding, expertise and commitment to a more sustainable public transport solution that suits each network partner and the local operating conditions across the globe."
Transit Systems currently operate metropolitan bus contracts in Victoria, South Australia, New South Wales, Western Australian and Northern Territory.
This article was originally published by SeaLink Travel Group.