US: Elected leaders in Kansas and Missouri have proposed a 24-mile regional rapid transit corridor to connect three major cities across the two states.
The Bi-State Sustainable Reinvestment Corridor was proposed by Representatives Emanuel Cleaver and Sharice Davids, along with Mayors Eileen Weir and Tyrone Garner. The plan has also been endorsed by the Mid-America Regional Council, the Kansas City Area Transportation Authority and RideKC.
Electric buses would operate along the proposed bi-state transit corridor to provide a fast and frequent zero-emission service connecting Kansas City, Kansas; Kansas City, Missouri; and Independence, Missouri. The service would also enable easy transfers to existing transit services.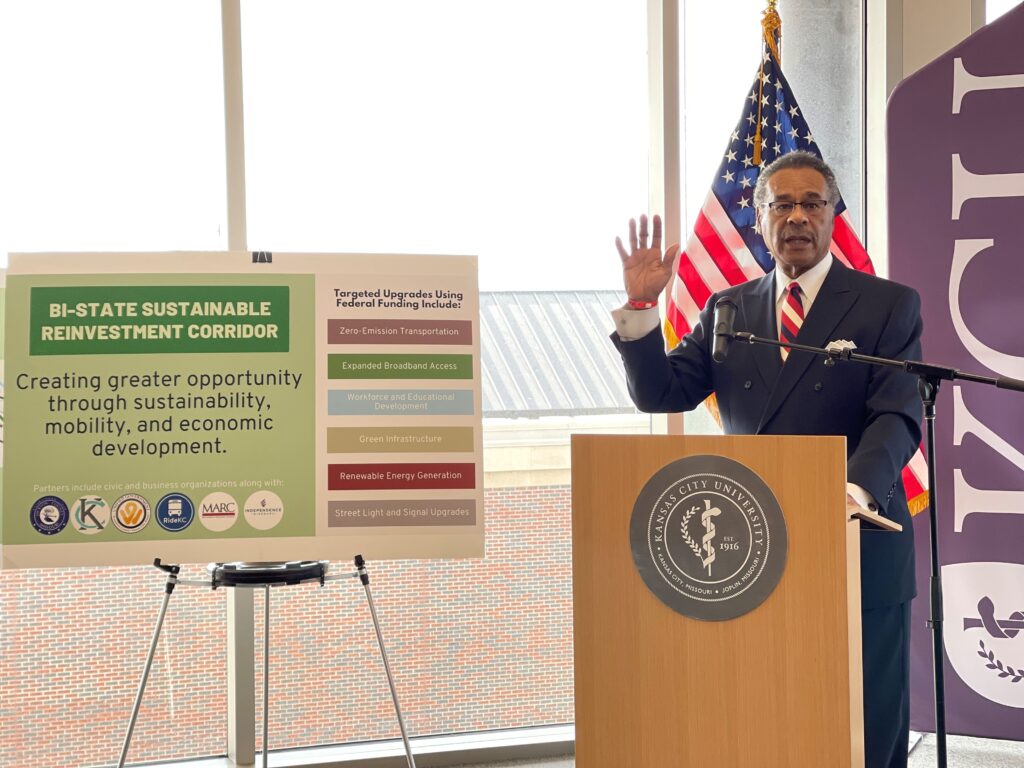 The regional project aims to maximise federal funding from President Biden's Bipartisan Infrastructure Law by enhancing mobility, transforming communities and reducing carbon emissions.
"President Biden's Bipartisan Infrastructure Law is a once-in-a-generation opportunity for our entire region to create sustainable communities, provide greater opportunity for economic mobility, and ensure our jurisdictions have the energy efficient infrastructure necessary to remain competitive throughout the 21st century. By coming together to expand the region's zero-emission transportation, build out our green infrastructure, connect communities in a sustainable way, and facilitate economic development through clean energy, we believe this corridor can attract key federal investments that will be a catalyst for greater economic growth while cutting down on emissions and harmful pollution."
The high-capacity, zero-emission transit corridor would provide enhanced access to disadvantaged areas and enable sustainable communities to be built along the route. This development would consequently support the regional transit vision of improved access to housing, health care, employment, and education, while also advancing the region's Climate Action Plan.