At present, 10% of the 1,200 city buses run by the public transportation authority Ruter are electric. Oslo, European Green Capital in 2019, has some of the most effective climate and environmental measures in Europe. By 2030, Oslo aims to be the world's first capital without greenhouse gas emissions. The city has become a laboratory for testing new electric transport solutions as it transforms into a city where pedestrians and cyclists have priority over private cars. From 2023, all taxis in Oslo must have zero emissions.
The delivery of 102 electric Citeas to Norgesbuss, which operates for the public transportation authority Ruter, is the largest order for VDL Bus & Coach to date. This is 2 buses more than were delivered to the concession Amstelland Meerlanden, where 100 electric articulated Citeas have been in operation at and around Schiphol Airport in the Netherlands since April 2018.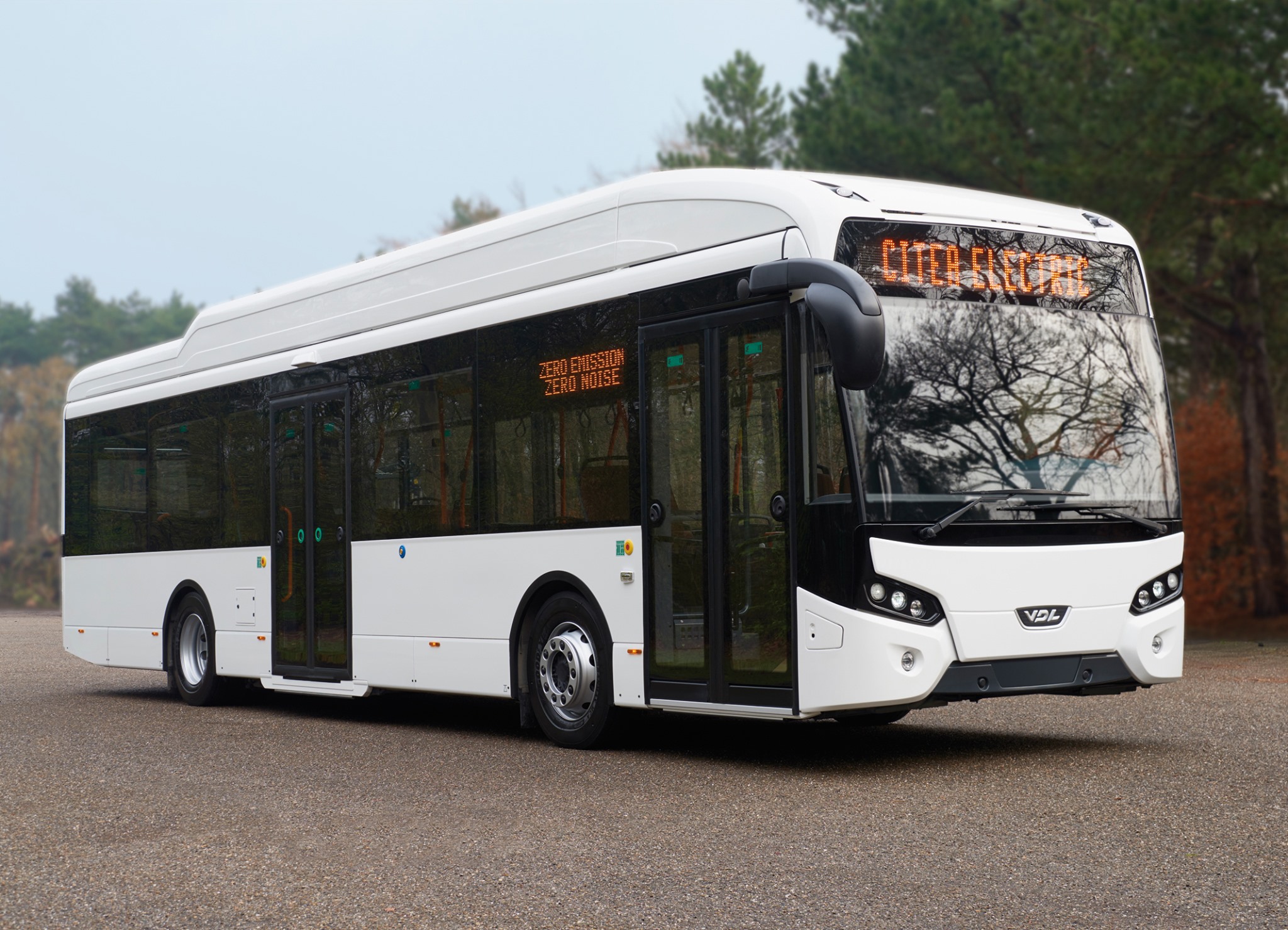 VDL has been active in the field of electric transport for over 25 years. Since the introduction of the first Citea SLF-120 Electric in Geneva during the UITP Mobility & City Transport exhibition in 2013, VDL Bus & Coach has focused strongly on electric mobility. With now almost 800 buses in 10 countries and more than 150,000 kilometres in many European cities and regions every day, the magic limit of 100 million electric kilometres is in sight.
VDL Bus & Coach has grown into one of the most important players in Europe in the field of e-mobility. In 2021, VDL Bus & Coach will present the new generation of electric Citeas. Based on the VDL vision, a bus concept has been developed entirely based on an electric driveline, ready for a future where zero emission is a matter of course. VDL Bus & Coach will be announcing more details in a special social media campaign in the coming months. The buses will be on display for the first time during Busworld this October in Brussels.
Among other things, VDL Bus & Coach is introducing an innovative composite sidewall construction that is 15% lighter than a conventional sidewall. The battery pack is integrated into the floor as standard. This ensures better weight distribution, greater stability (safety) and increases passenger capacity. The choice of efficient components, lightweight construction, good insulation, aerodynamic design and optimum energy management reduce the vehicle's energy consumption by up to as much as 30%.
This article was originally published by VDL Bus & Coach BV.