And Yutong Bus continues meeting transport demand in Mexico with high-quality products.
It is understood that, this batch of Yutong double source trolleybuses adopt dual-powered system composed of "power battery + power grid" It not only can fully use efficient charging and discharging characteristics of the power battery to reduce vehicle power consumption, but also achieve more energy-saving effect through the braking energy recovery and energy management. Tests show that, Yutong double source trolleybus can save more than 30% in fuel costs compared to fuel-powered bus with same body length.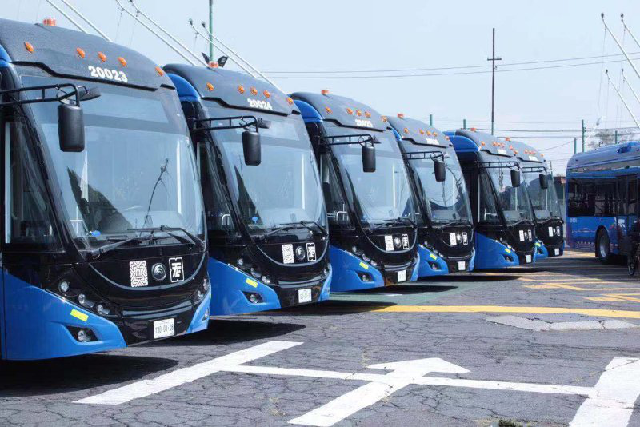 © Yutong
In terms of safety, Yutong double source trolleybus adopts an isolated DCDC system, which provides secondary insulation for the entire vehicle, making it safer than similar products. In addition, in order to fully adapt to local road conditions and the climbing requirements of viaducts in Mexico, battery and motor of Yutong double source trolleybus meet the requirements of EU certification standards. Furthermore, high-power drive motor is used to improve the power performance and climbing capability.
In fact, the "Development and Industrialization of Dual Source Quick Charging of Yutong Full Electric Bus" project has been included in 2015 National Science and Technology Support Program. It represents not only the development direction of double source trolleybus in China, and also the world's leading technical level of new energy bus.
Not only in Mexico, but also in Latin America and the world, Yutong holds a high market share by virtue of its excellent product quality and precise market strategy of "one country, one policy". Customs data shows that, by the end of April 2020, over 23,000 Yutong buses are exported to the Americas market in total, accounting for more than 53% in China export volume of large and medium-sized buses, becoming the No.1 China bus brand in Latin America.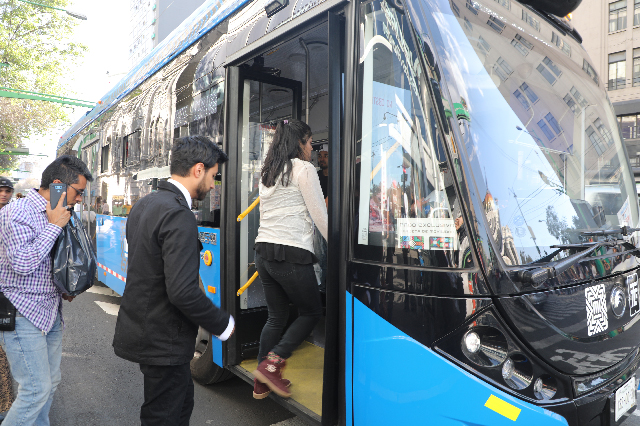 © Yutong
In overseas markets, as of April 2020, Yutong has exported a total of 73,000 buses, and its sales and service network has covered major overseas markets such as Europe, CIS, Latin America, Africa, the Middle East, Asia-Pacific and other major overseas markets., The products have been exported to dozens of countries and regions including Britain, France, Russia, Israel, Saudi Arabia, Chile, Colombia, Australia, Malaysia, Philippines, Hong Kong, Macao and Taiwan China. Yutong is boosting better global travel with leading technology and products.
In the future, Yutong Bus will continue taking product and technology as the foundation, and continuously strengthen its overseas market strategy and service network construction. Yutong will continue deepening the "China imprint" with quality and strength and contribute to global better travel with Chinese products, Chinese wisdom and Chinese solutions.
Originally published here