55 Units Yutong E12 Electric Buses to Serve Passengers at COP26 in Glasgow
The 26th UN Climate Changes Conference of Parties, also known as COP26, will be held in Glasgow, UK, on November 1st. Yutong, as one of the representatives from the public transport sector, is invited to attend the event. During the conference, Yutong will release a manifesto for racing to zero carbon emissions, aiming to work more closely with bus operators and the general public across the globe to build carbon-free public transport networks.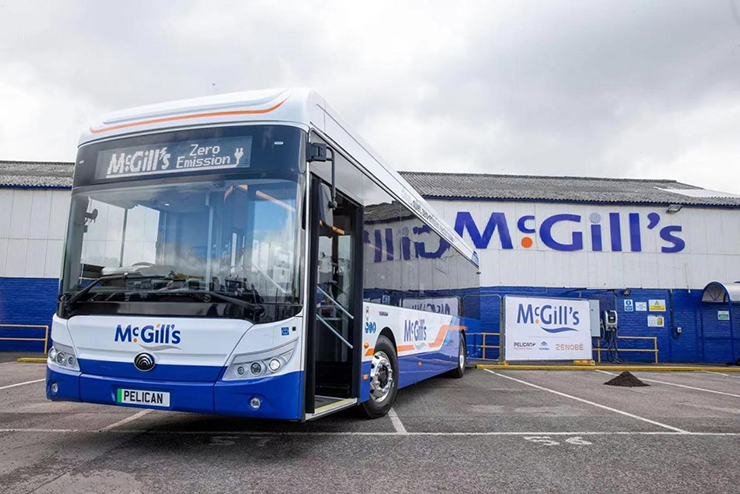 According to the bus maker, 55 units Yutong E12 electric buses will be put into operation, providing carbon-free transportation services for passengers in Glasgow. As one of Yutong's star buses, E12 has increased the height from its floor to its roof to 2.468 meters. With environmentally friendly PVC interior materials and advanced NVH technology, the bus provides more comfortable travel services for passengers. Equipped with a host of safety measures, including Ruikong technology and 3S+ safety standards, etc., the bus reaches IP68 and IP6K9K protection level. In addition, it fully complies with EU safety requirements.
McGills, the largest privately owned bus operator in UK, introduced Yutong electric buses to Glasgow in an effort to significantly cut its carbon emissions. Each year, the 55 units Yutong electric buses are expected to cut the carbon emissions by over 20 tons in the city. Insiders believe the timing is just perfect as Yutong electric buses will further demonstrate to the public their huge environmental benefits.
By the end of 2020, Yutong had sold 147,000 units new energy buses and over 110,000 units electric buses. So far, its new energy buses have made their way to many countries and regions across the world, including UK, France, Norway,  Denmark, Chile, Qatar, etc.
In September this year, Yutong officially joined Race to Zero, a global campaign launched to rally leadership and support from businesses, cities, regions, investors for a healthy, resilient, zero carbon recovery that prevents future threats, creates decent jobs, and unlocks inclusive, sustainable growth.
This article was originally published by YUTONG.