Arriva Group Awarded New €259m Bus Contract in Lisbon, Portugal
Arriva has been awarded a new bus contract worth €259m in the south-west region of Lisbon, Portugal.
New seven-year contract for Arriva to operate buses in south-west region of Lisbon.
Enhanced passenger services with 43 new routes launching, along with additional frequencies across all services.
Arriva's investment will see all buses fitted with WIFI, mobile ticketing technology, video surveillance and security systems
The seven-year contract is due to start in October 2021 and will see Arriva operating 350 buses on 116 routes in the districts of Almada, Seixal and Sesimbra.  This includes 43 new routes, plus additional frequencies across the whole network, providing a significant boost to local communities.
Arriva has a long association with the City of Lisbon having started services there almost 40 years ago under the TST brand.  Today, Arriva operates across nine districts, but has decided to focus its operations across three of those as part of a complete re-organisation of transport operations in Lisbon by the Passenger Transport Authority, AML. Under the new contract, Arriva will be delivering on AML's commitment to significantly grow frequencies and add 43 new routes in Almade, Seixal and Sesimbra.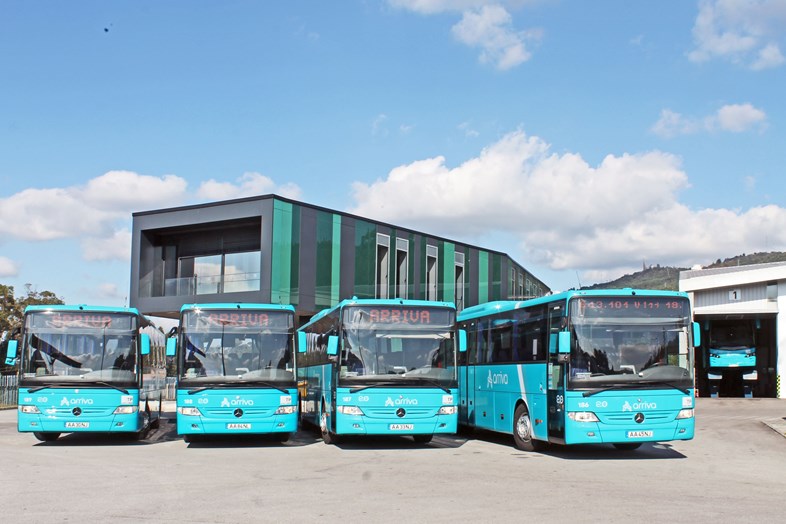 Arriva's entire fleet will be fitted with wifi and mobile ticketing technology, with video surveillance also installed for added security. This represents an investment of €50 million as part of Arriva's commitment to improving passenger journeys.