Ventura Bus has contracted Zenobē to install charging infrastructure for its fully electric Ivanhoe bus depot in Victoria, Australia.
Zenobē will install the charging infrastructure and associated software to accommodate 27 electric buses at the depot.
Initially, 14 dual gun Tritium fast chargers will be installed to power Ventura's first 13 electric buses. The operator has then committed to expanding its fleet to include 27 electric buses by 2024.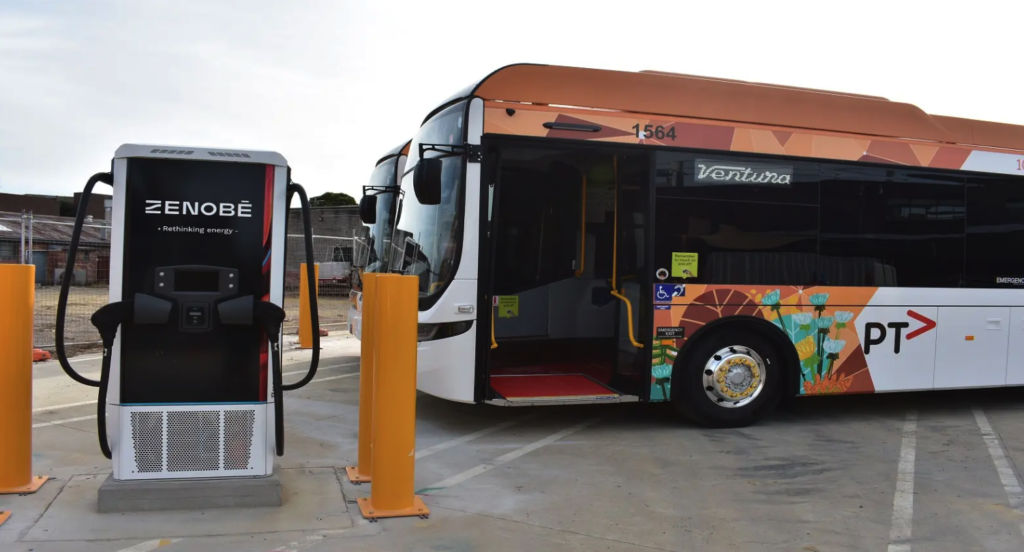 Throughout the project, Zenobē will manage an upgraded grid connection to support the charging demand.
It will also provide ongoing smart charging and asset monitoring, servicing and maintenance at the site for three years.
"We are proud to work with Ventura as part of Victoria's $20m Zero Emission Bus Trial, to deliver a fully electric bus depot. The depot will be integrated with our software to ensure the depot runs efficiently, without undue strain on the grid and achieves the highest degree of time, cost and carbon savings."
This is Zenobē's first project within Victoria to support the state's 20 million AUD zero-direct-emission bus trial.
Once fully operational, Ivanhoe Depot will be the first all-electric bus depot in Victoria.