The Seattle Department of Transportation (SDOT) is constructing bus-only lanes along the Rainier Avenue corridor to improve reliability on some of Seattle's busiest bus routes.
The new lanes will separate King County Metro buses from other vehicles to reduce travel times in heavy traffic. This will benefit passengers on popular transit routes such as Route 7, Route 48 and Route 106.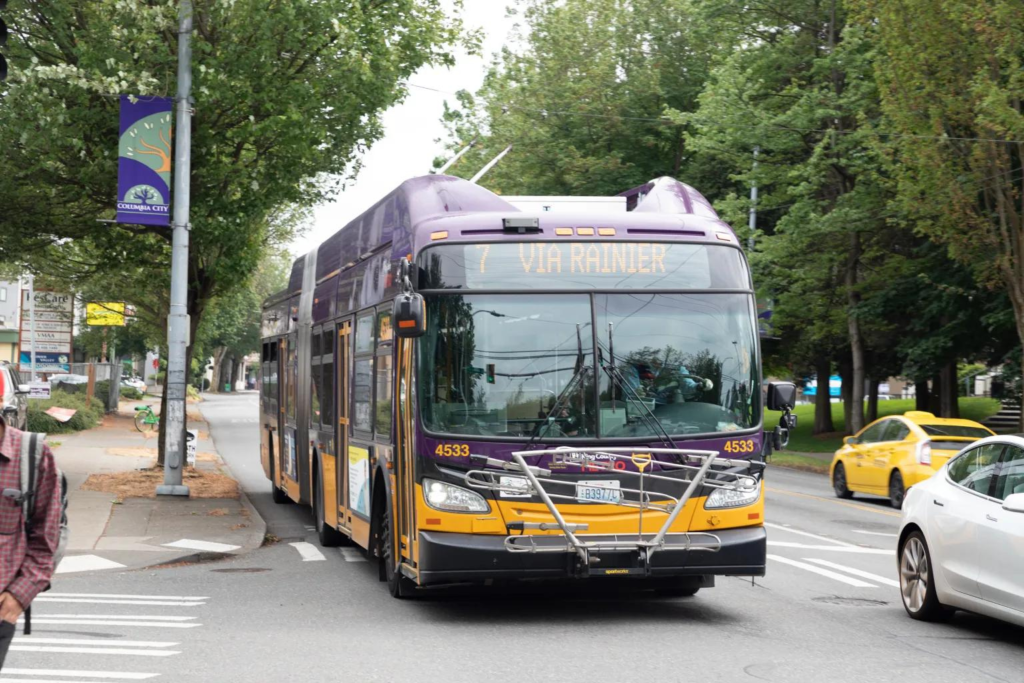 Construction of the bus-only lanes along Rainier Avenue will take place in two phases, with work on the first phase planned for 8–10 July 2022. This phase will add a northbound bus-only lane on Rainier Avenue between S Alaska St and S Walden St, as well as a southbound bus-only lane between S Oregon St and S Edmunds St. All existing on-street parking, the two-way centre turn lane, and freight access will be maintained.
SDOT is currently evaluating plans for Phase 2 of the project, which will extend the northbound bus-only lane from S Walden St to S Massachusetts St.
These bus lanes will provide passengers in Seattle with more reliable transit and easier connections to the Mt Baker Light Rail Station, the McClellan St Metro Transit Station and the new Judkins Park Light Rail Station.
SDOT estimates that the lanes will save 2 minutes of travel time during an average morning trip and 6 minutes of travel time when traffic is more congested. Once the lanes are extended further north, these savings are expected to increase, as traffic volumes are often higher in these areas.