California City Protects Bus Drivers through Use of New Air Filtering Technology
The City of Turlock's Transit Division has installed AirBubbl® air filtration devices in the driver's area of public transit buses to minimize driver exposure to the SARS-CoV-2 virus.  Turlock Transit is the first public transit agency in California to deploy this technology in its public transit fleet.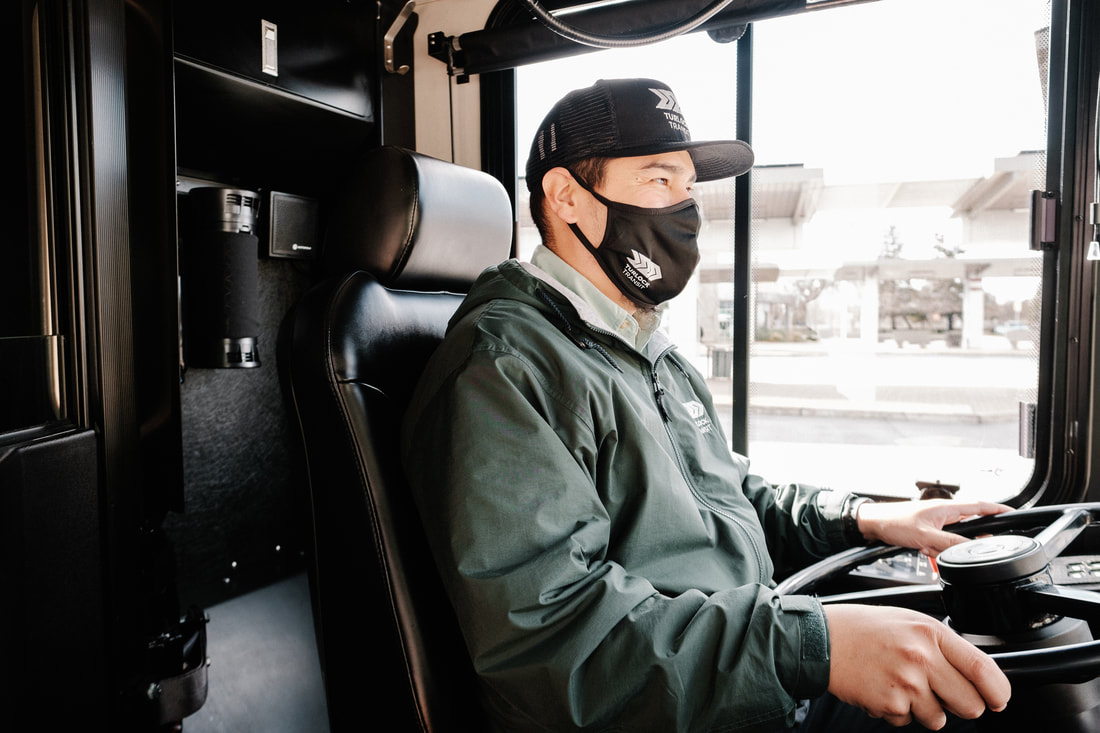 ​AirBubbl® devices are manufactured by Airlabs®, a firm based in London, England, and independently tested by the Institute of Energy and Environmental Technology (IUTA).  The patented devices quietly and continually remove more than 95% of airborne viruses, bacteria, and other harmful particulate matter from the air and generate approximately 1,060 cubic feet of clean air each hour.  Each device has an activated nano carbon filter and high-grade particle filter, enabling it to capture particles as small as 0.1 micron.
"California faces a huge health challenge both from COVID-19 and from harmful air pollution. These issues are particularly prevalent in the Central Valley and can't be ignored. Rider and driver safety is our number one priority and by installing the AirBubbl® in our fleet, we are demonstrating that commitment to our drivers and passengers."
Turlock Transit installed AirBubbl® devices on all eight heavy-duty, 35-foot transit buses at the start of 2021, with plans to install additional devices in the remaining eleven midsize transit buses within two weeks.  Once operational, the devices do not require maintenance until reaching 1,000 hours of operation, at which point the filters would be replaced by fleet maintenance personnel.
"California is the epicenter of the COVID-19 crisis in the US, and keeping public transit safe and operational during this time is crucial for ensuring that the public can continue to travel safely. Professional drivers are one of the most at-risk groups from COVID-19 and forward-thinking public transit operators across the world are deploying our innovative air cleaning technology to cut the risk of infection for drivers, protect them against air pollution and keep services running."
 ​
In addition to new technology, Turlock Transit has implemented a range of measures to protect drivers and passengers throughout the COVID-19 pandemic, including additional disinfecting measures for buses, passenger limits on-board to aid social distancing, provision of free hand sanitizer and face masks, if needed, and a requirement for everyone to wear face masks while travelling.  Turlock Transit staff continues to explore new technology, such as whole bus air sanitization systems, and monitors developments in the transit industry to ensure Turlock is well positioned to implement those enhancements.
This article was originally published by Turlock Transit.