Community Transit has celebrated the start of construction on the Swift Orange BRT Line at Lynnwood Transit Center in Snohomish County, Washington.
Once the line is complete in 2024, the 11-mile bus rapid transit (BRT) route will provide fast and reliable transport services between Edmonds College in Lynnwood and McCollum Park Park & Ride in Mill Creek, connecting with Link light rail at Lynnwood City Center Station.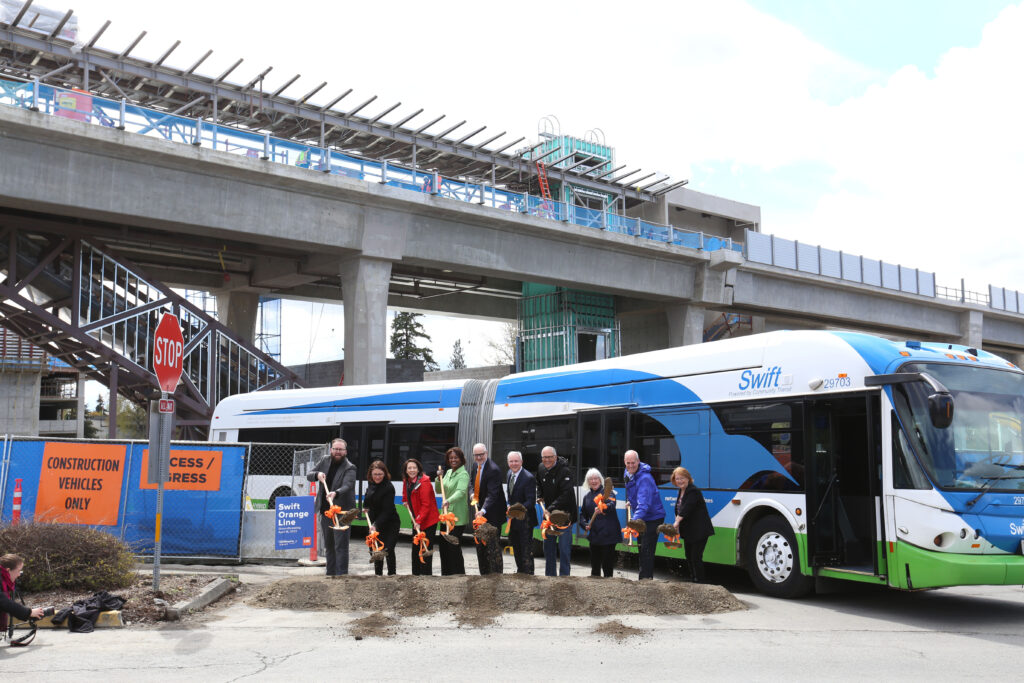 "Swift Orange Line represents a significant infrastructure investment in Snohomish County, one that will benefit generations to come. Our elected leaders recognise the explosive growth in the county, and we appreciate their support and partnership in developing transit service that will meet the evolving travel needs of people in the community."
Swift Orange Line will also connect with Community Transit's Swift Blue and Swift Green BRT lines. The operator's current BRT services offer frequent stops on popular corridors and currently have the highest level of ridership in Community Transit's network.
All Swift BRT routes feature transit signal priority systems to provide a green light for approaching buses, as well as bus bypass lanes to ensure services run on schedule. In addition, Swift riders pre-pay for their fare at the station before boarding the bus at any of the vehicle's three doors to ensure services are not delayed at passenger stops.
Swift buses arrive every 10–12 minutes on weekdays, and every 20 minutes at nights and weekends.
"Fast and frequent trips are what makes BRT a unique transit experience. Swift Orange Line will improve the quality of life for people who travel in and around Snohomish County by providing increased access to school, jobs, medical care, and other essential services."
When Swift Orange Line launches, riders will benefit from upgraded features, including 19 stations with rain shelters, additional seating, improved lighting and real-time departure and arrival information.