The Confederation of Passenger Transport (CPT) has responded to the recent delays at the Port of Dover and is calling for crisis talks between the government, the port, ferry companies and coach operators to overcome ongoing issues.
As the UK trade association for the coach sector, CPT has expressed its frustration that last weekend, coaches were again held back behind cars and HGVs at the English border. This resulted in coach passengers experiencing delays of between 8 and 24 hours.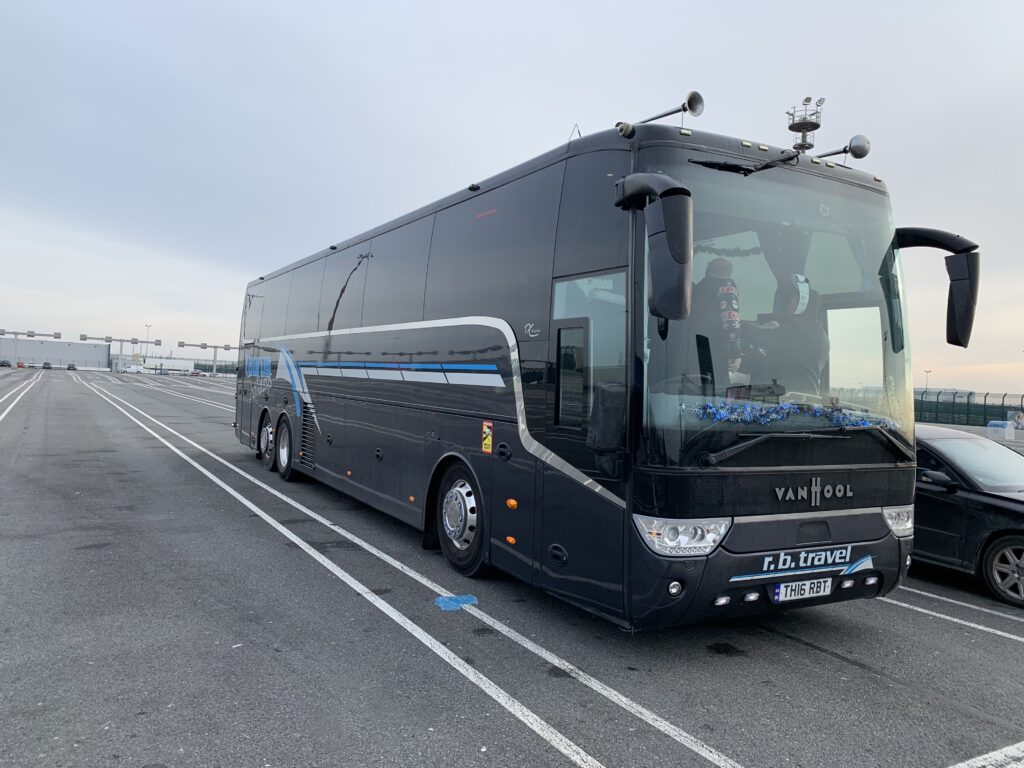 According to the Port of Dover, the French authorities had the right number of border guards to carry out passport checks during this recent chaos. CPT therefore believes that the relevant parties need to evaluate and address additional issues that are contributing towards these significant delays.
If the current problems are not resolved, the situation is likely to get worse as the UK enters the start of the busy summer travel season.
"Something's clearly wrong when a coach – the most efficient way to transport large numbers of people across the Channel – is treated unfairly compared to other vehicles.
"Coaches provide the answer to the environmental and congestion issues we're trying to address, yet some of our spacious vehicles full of students and holidaymakers were left stranded.
"The procedures to enter the EU should not have a negative impact on people who don't want to fly or drive by car to continental Europe. We're calling on the government, the Port of Dover and ferry companies to get round the table with the coach sector to resolve this mess once and for all."
CPT suggests that more border staff, increased coach lanes and greater use of technology should be considered as key solutions for easing the congestion at the Port of Dover.
It also believes that coach passengers should be welcomed and prioritised to encourage people to choose this more sustainable mode of travel.
Specifically, it proposes the following solutions:
Sufficiently resourcing the border controls
Providing more coach priority lanes on the approach to the port
Encouraging Irish and P&O ferries to introduce a driver app that provides advance information like the DFDS app, which reduces the onboarding time for coaches by around 15 minutes