The first Bee Network-branded bus has entered service on the number 8 route connecting Bolton and Manchester city centre.
This development comes six months prior to the first Greater Manchester bus routes being brought under local control in September, when Diamond and Go North West will run franchised services in Wigan, Bolton, Salford and Bury.
To prepare for this change, Diamond has agreed to start transforming its existing buses to match the Bee Network yellow branding.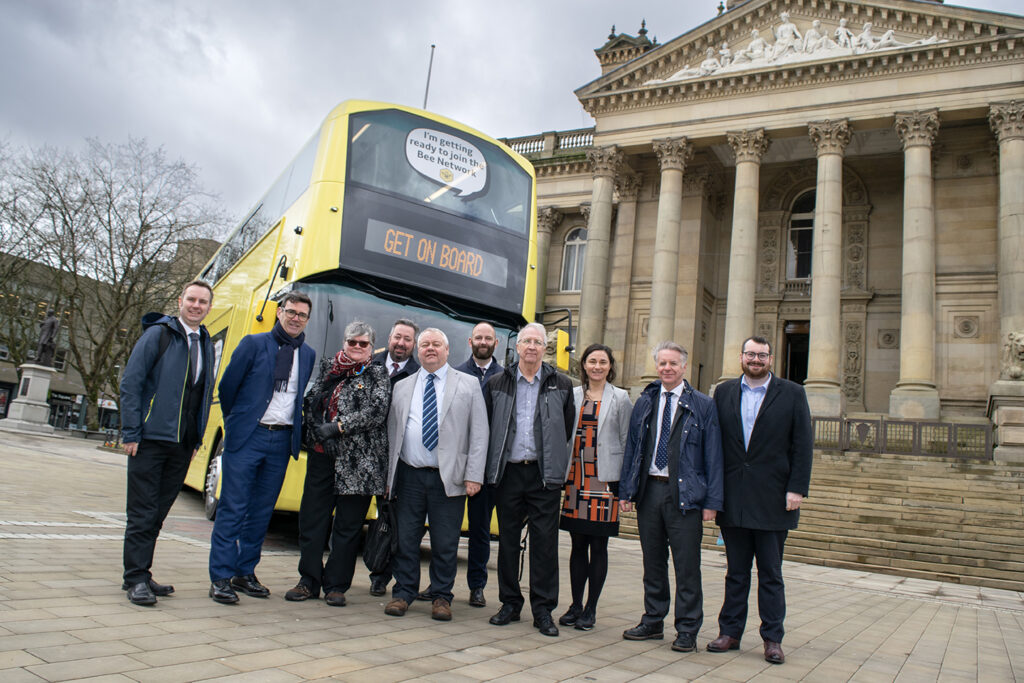 When franchising is introduced in September, 50 new electric Bee Network buses will be deployed on day one, alongside the co-branded buses from the existing fleet.
An additional 50 electric buses will also be introduced on the network in March 2024, when the second phase of franchising starts.
"Today is a significant day on our journey towards the Bee Network – marking six months until we start to bring buses back under public control for the first time in decades.
"To get ready for the change – and I hope start to build some excitement – we're working with Diamond and other operators to introduce co-branded Bee Network buses onto those services that will be amongst the first to come back under local control."
Furthermore, alongside the launch of the co-branded vehicles, TfGM has ordered an additional 170 electric buses that will operate in and around Stockport by 2024.
These new buses will be jointly funded by Stagecoach and local and national government, with Stagecoach's 37.2 million GBP investment matched by 35.7 million GBP from Greater Manchester's Zero Emission Bus Regional Areas (ZEBRA) fund, alongside a local contribution of 12.5 million GBP.
All 270 new electric buses will be fully accessible, with wheelchair bays, hearing induction loops, audio and visual announcement systems and anti-slip flooring.
To support the rollout of these new vehicles, Greater Manchester has been awarded 7.5 million GBP from the Department of Levelling-Up Housing and Communities to buy land for an electric bus depot. A potential site at Central Park has been identified with capacity for 250 electric buses.
TfGM is also looking to take control of existing bus depots and transform them into sustainable facilities.
"I am also delighted to announce that by working closely with Stagecoach we will have another 170 brilliant new buses running on our network from next year, with a brand new, world-class electric bus depot.
"This is very much the start of our journey that will ultimately deliver a greener, integrated and more inclusive transport system that will transform how people travel around our city-region."