Daimler Buses has announced that it will showcase a range of new advanced driver assistance systems (ADAS) at Busworld Europe, which is taking place in Brussels next month.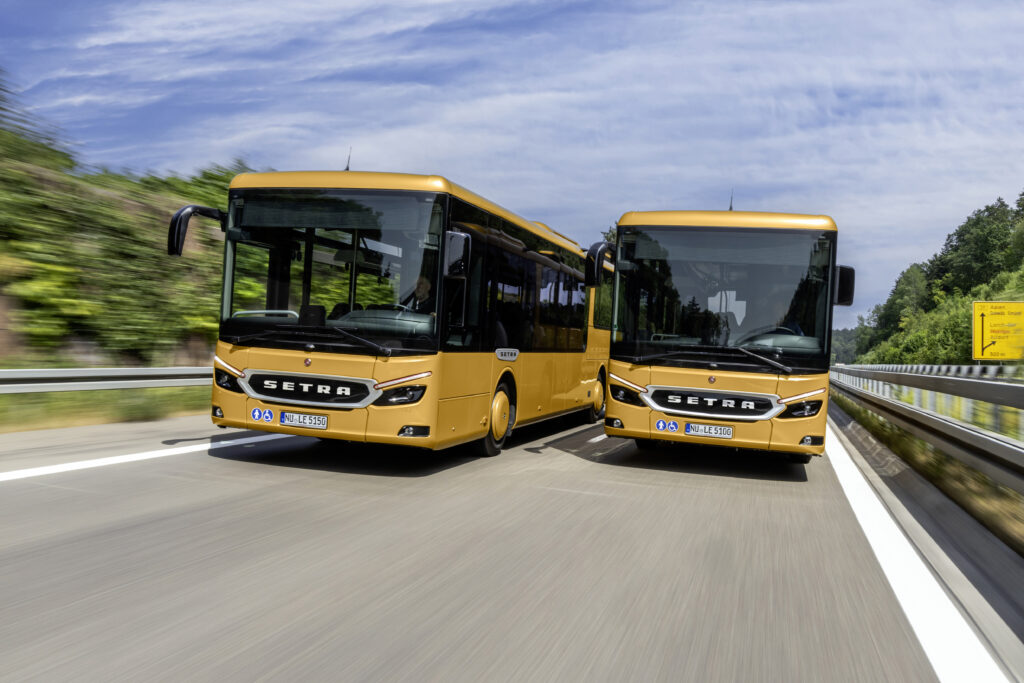 This focus aligns with the European Commission's General Safety Regulation (GSR) which is mandating the use of ADAS for new vehicles in order to improve road safety.
In addition to equipping new models, bus operators are also working to equip existing models with improved safety features. For example, Transport for London's (TfL) Bus Safety Strategy includes a commitment to equip a further 1,800 of its buses with Intelligent Speed Assistance (ISA).
Active Brake Assist 6
At Busworld Europe, Daimler Buses will present its new Active Brake Assist 6 (ABA 6) emergency braking assistant for touring coaches and high-floor buses.
ABA 6 uses a combination of short and long-range radar sensors alongside a camera to detect moving or stationary pedestrians and cyclists in front of the vehicle. Upon detection, the system can independently execute emergency braking controls to avoid accidents.
Preventive Brake Assist 2
Furthermore, Daimler Buses is introducing Preventive Brake Assist 2 for low-floor buses. This is the latest model of the world's first active braking assistance system developed for regular-service buses.
This system reacts to stationary and moving objects such as pedestrians and cyclists. It can now handle several objects simultaneously and provides improved detection of objects beyond the carriageway.
Sideguard Assist 2
During the event, Daimler will also present its new radar-based Sideguard Assist 2 turning assistant. This system reacts to potential collisions and warns the driver of nearby pedestrians and cyclists.
This latest model features a new sensor concept with improved accuracy. It can also now be used on the driver's side, making it safer to turn left.
Frontguard Assist
The Frontguard Assist is a completely new offering from Daimler Buses. It detects and warns of obstacles or people directly in front of the vehicle moving at speeds of up to 15 km/h.
In combination with Sideguard Assist 2, this technology provides a complete warning system for obstacles and people to the side and in front of the vehicle.
Intelligent Traffic Sign Assist
Daimler's Intelligent Traffic Sign Assist speed assistant is also a new product. It compares the current speed of the vehicle with the permissible vehicle speed and warns the driver if they are driving too fast.
MirrorCam
In addition to these technologies, Daimler Buses has announced that in the future, all Mercedes‑Benz and Setra bus and touring coach models will be available with MirrorCam in the place of outside mirrors.
This provides an extended field of vision for the driver, while also reducing fuel consumption and improving manoeuvrability due to reduced protrusion beyond the vehicle's body.