TSL-ESCHA and MAFELEC present the HSTIV, HSTIA and M-360 hand rail buttons for the bus industry.
TSL-ESCHA and MAFELEC are expanding their joint product portfolio and will be presenting the HSTIV, HSTIA and M-360 hand rail buttons at Busworld in Brussels (Hall 5, Booth 530) from 07.10 to 12.10.23, in addition to a wide range of solutions for the bus sector.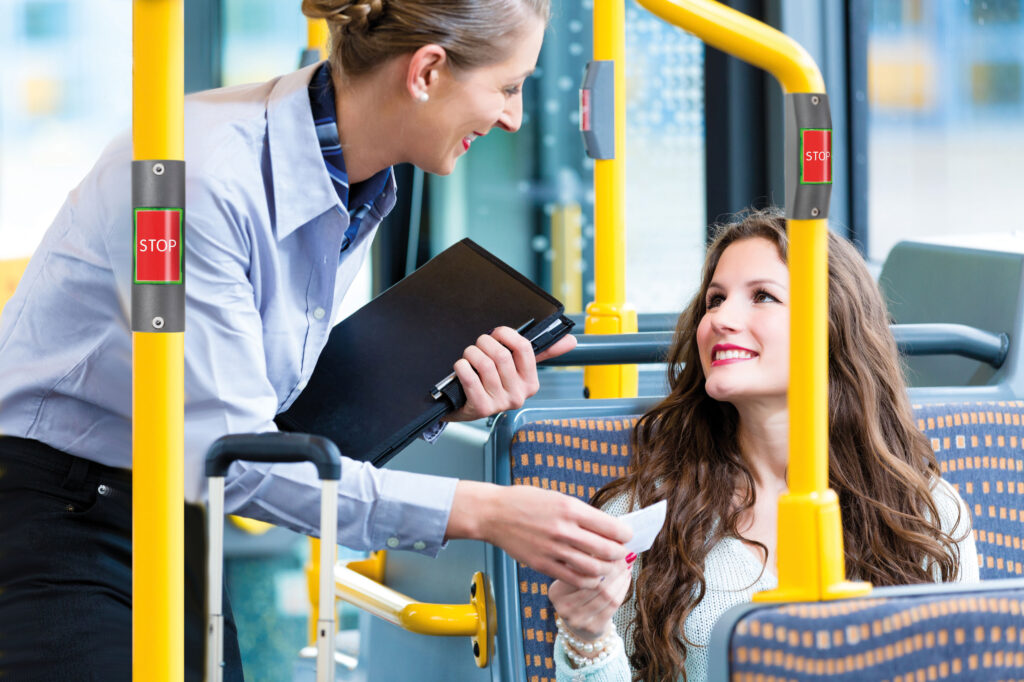 Hand Rail Buttons – HSTIV and HSTIA
The HSTIV and HSTIA are a new development by TSL-ESCHA. Based on a customer request, the proven HSTI hand rail button can be optionally equipped with a vibration motor (HSTIV) or a loudspeaker (HSTIA). In addition to the two-colour lighting option in red and green, the push button also offers vibration or acoustic feedback, which starts for a short time when the push button is pressed, so that additional feedback can be felt or heard. These functions are intended to provide more comfort and safety, especially for visually or hearing impaired passengers.
Hand Rail Button M-360 – 360° Accessible and Elegant
The M-360 is a triple push-button with an innovative and elegant design that is mounted on the hand rail or on the interior walls of buses to signal a stop request. Thanks to the three large actuation and lighting zones visible at 360 degrees in the pole mounted version, the stop request function is fully accessible to all passengers, regardless of their position in the vehicle. The haptic feedback (click effect) in combination with the change of the lighting color of all the buttons installed in the vehicle confirms that the request has been taken into account.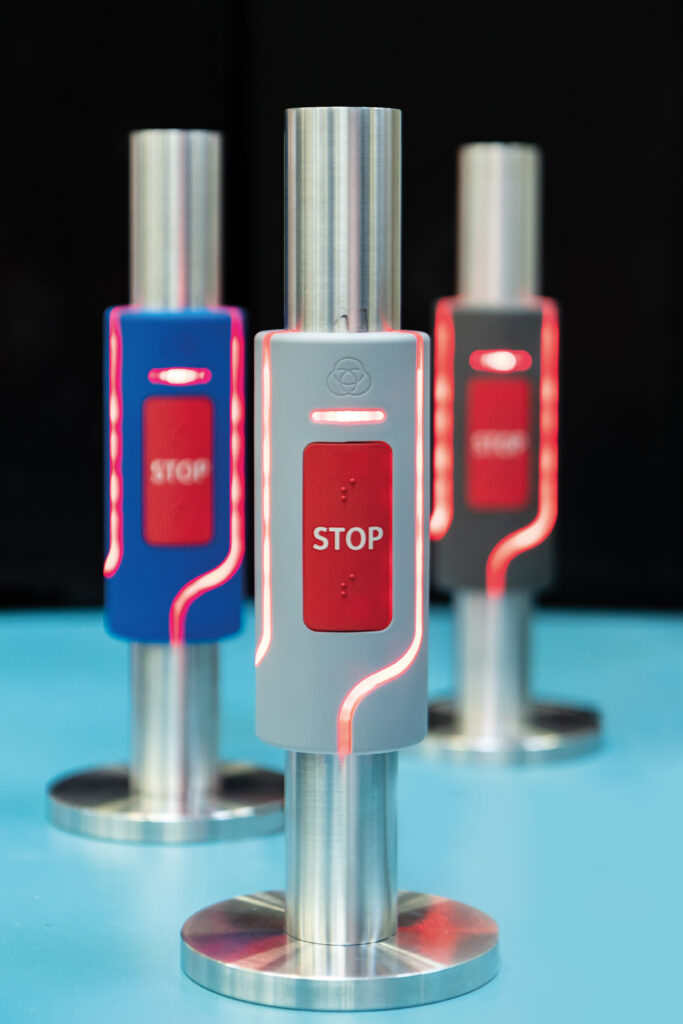 © TSL-ESCHA GmbH
TSL-ESCHA and MAFELEC products are always designed to meet individual customer requirements and to offer passengers optimum comfort through innovation.
Convince yourself of our products and visit us at this year's Busworld 2023 in Brussels, Belgium!
This article was originally published by TSL-ESCHA GmbH.