First Bus has commenced operations of the UK's first electric autonomous bus on public roads in Oxfordshire.
From 23 January, the fully-electric bus is serving Milton Park business, science and technology park near Didcot and Abingdon. This facility is home to 250 companies and 9,000 employees.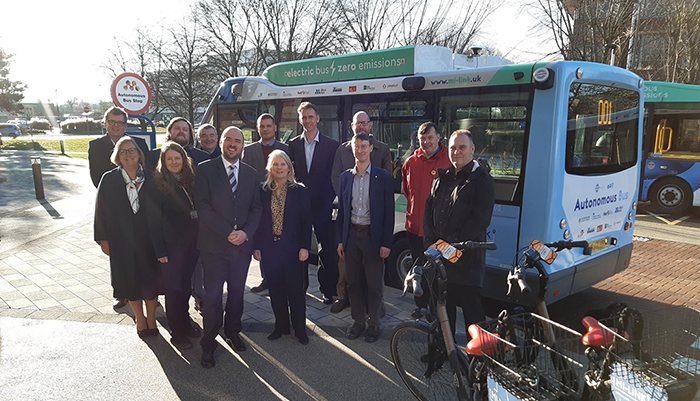 The service will launch fully to the public at the end of the month to also improve transport around the wider Didcot region.
A safety driver will remain on board the 16-seat fully accessible single-decker bus at all times.
"The launch of the UK's first zero emission autonomous vehicle is a stellar example of how technology can support modal shift with wide partnership working between Central and Local Government, operators and local business.
"First Bus serves millions of customers in the UK, and we know that so many of our customers take the bus because they care about our planet and reducing their carbon footprint. We're excited to now be able to offer them an even greener and quieter way to travel, and we cannot wait to hear some feedback on the new buses."
This 4.3 million GBP project is part of the Mi-Link green travel programme, which is led by First Bus in partnership with Fusion Processing Ltd, Oxfordshire County Council, University of the West of England, Zipabout and Milton Park.
The five-year project is now in its final stages, demonstrating the application of autonomous vehicle technology for real-world service. Upon its conclusion at the end of 2023, the service will connect with Didcot Parkway Railway station.
"The connected and automated mobility sector is of crucial importance to the UK, with the potential to deliver safer, cleaner and more efficient transport systems across a wider range of settings. This multi-connected and autonomous vehicles project, part of a wider package of government R&D funding, will deliver the research required to support the future of multi-modal passenger carrying services."