Minister for Transport, Eamon Ryan has launched a fleet of 11 BYD ADL Enviro200EV electric buses in Athlone, forming Ireland's first all-electric bus service.
The service is operated by Ireland's national bus company, Bus Éireann (BÉ). The new vehicles were purchased thanks to 10 million EUR in funding from the National Transport Authority (NTA).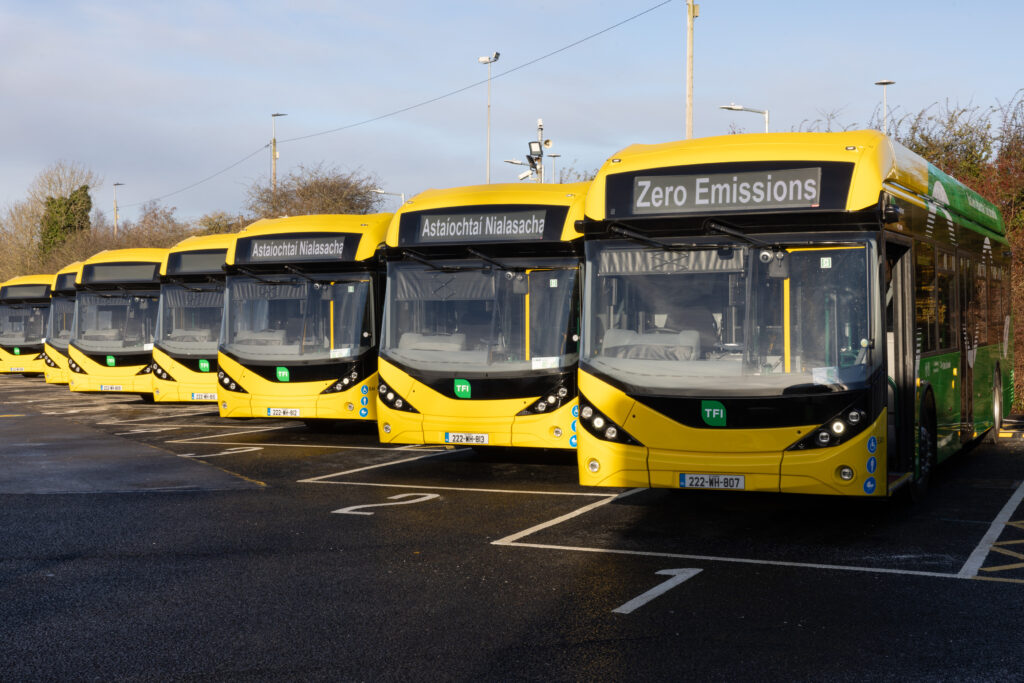 "The launch of these new electric town buses and the electrification of the Athlone depot is important on a number of fronts. It's important because it will give Athlone town a new, quieter, cleaner bus service. It's important because it's the first of our 35 Pathfinder Projects to be delivered, just months after we first launched the programme last Autumn. And it's important because it's a sign of exciting things to come."
The electric buses are the first to be delivered from a framework contract for up to 200 BYD ADL Enviro200EV battery-electric buses, signed with the NTA in July 2021.
To meet the operating needs of the NTA and Bus Éireann, the 12-metre vehicles feature two doorways and can accommodate up to 73 passengers.
They are equipped with BYD's iron-phosphate battery technology and electric powertrain systems.
"The launch of these electric buses today represents a very significant milestone on the journey to a zero-emissions fleet for our town and city bus services.
"From today, the people of Athlone will benefit from buses that are cleaner, quieter, more comfortable and more attractive.
"Athlone will be the first service in Ireland to be delivered entirely by electric buses, and we should not underestimate the significance of that for this town and for public transport in general."
The new fleet will reduce direct CO2 emissions by 400,000 kilograms each year and will provide quieter, cleaner bus services.
The electric buses will be charged using infrastructure recently installed by ESB Smart Energy Services.