First Bus has begun rolling out a new fleet of Wrightbus electric buses in York.
This initiative will see the operator deploy a fully electric fleet in the city by the end of 2023.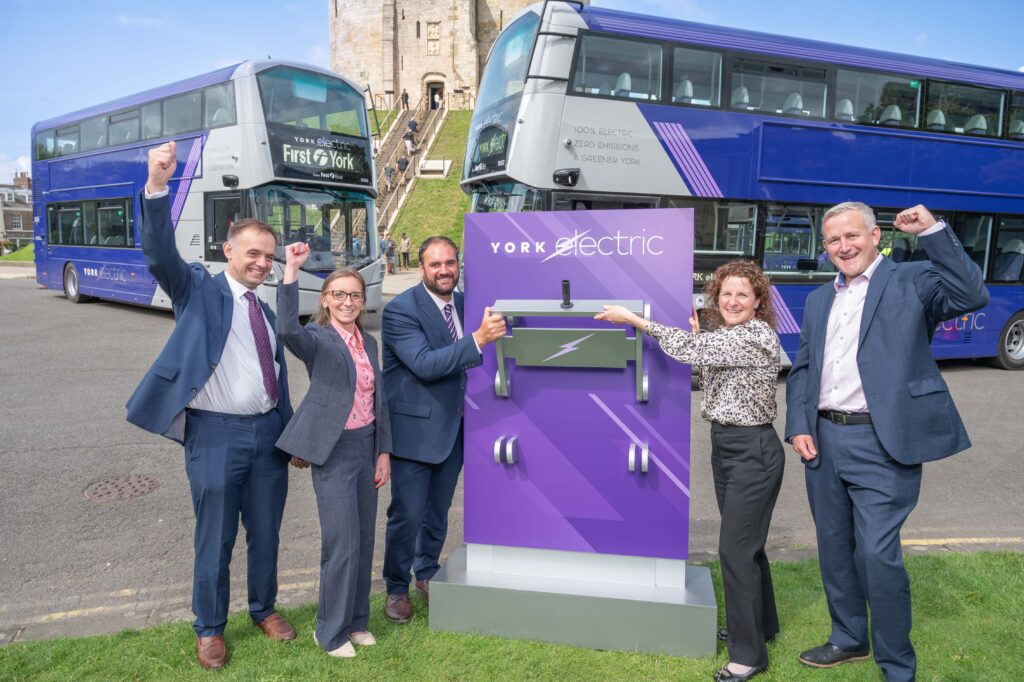 The newly launched vehicles are part of First Bus' order with Northern Irish manufacturer, Wrightbus to deliver 53 electric buses. This order is comprised of both StreetDeck Electroliner double-decker models and GB Kite Electroliner single-decker models.
The first of these new electric buses commenced operations on Sunday 27 August on the Service 4 route from the city centre to Acomb.
In the coming weeks, additional units will also be introduced on the remaining routes.
The new vehicles are equipped with audio-visual next-stop technology, USB charging points and Wi-Fi connectivity. They can carry around 90 passengers and have a range of up to 200 miles on a single charge.
Each bus is expected to save up to 60 tonnes of carbon emissions a year, leading to an annual reduction of more than 3,000 tonnes of CO2 once the full fleet is operational.
"An even greener transport revolution beckons in York and we are leading this change. We're proud to unveil these latest zero-emission buses and are confident they will appeal to our customers and attract more people to consider bus travel by realising the real impact this has in reducing congestion, creating cleaner air and supporting the York economy.
"It is real evidence of our continuing successful partnership with City of York Council in bringing major improvements to bus services and supporting a shared ambition for a net-zero transport system and reducing carbon emissions in the city."
The launch of the new electric buses follows First Bus' 13 million GBP investment, which was supported with 10.2 million GBP of funding secured by City of York Council from the government's ZEBRA scheme.
As part of this investment, First Bus is also working on installing the required power and charging infrastructure at its depot to support the electric fleet, which will total 86 buses.
"Bringing this new technology to York is an exciting, important step towards a healthier city and reaching our key goal of being net zero by 2030. As the York fleet gradually becomes fully electric, I hope it will attract more and more people to using buses as we deliver a vision for cleaner, more efficient ways of getting around our city."