The Ludwigslust-Parchim transport company (VLP) has taken delivery of 45 eCitaro electric buses to provide regional transport in Germany.
Although electric buses are most frequently deployed in cities and densely populated areas, Daimler Buses said that the electric Mercedes-Benz eCitaro vehicle had sufficient range and flexibility to extend its use to intercity, regional routes.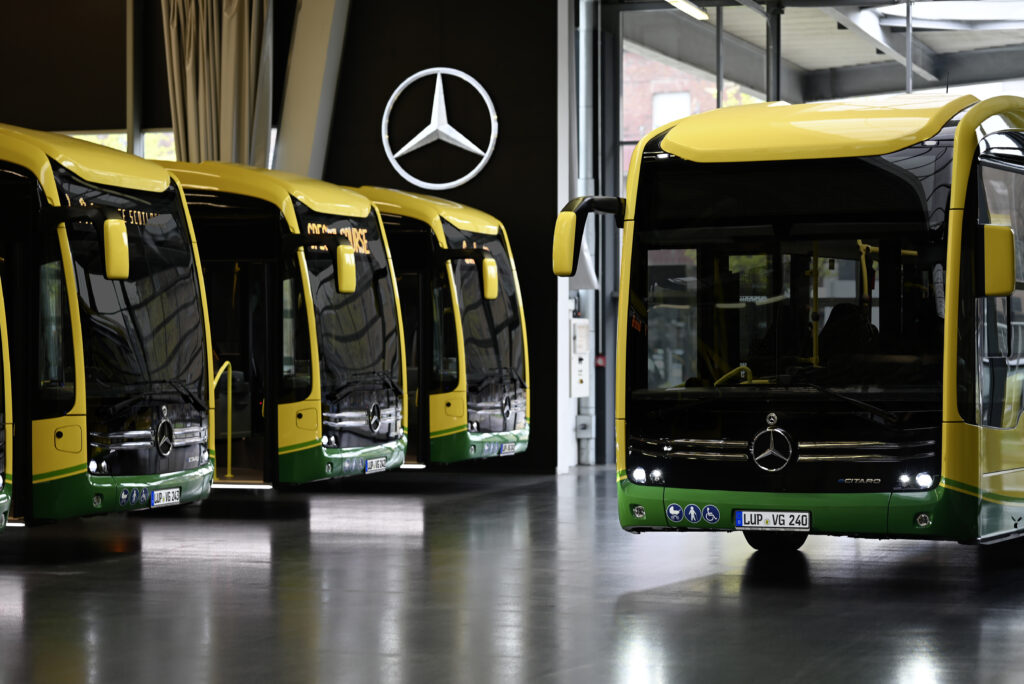 Ludwigsburg-Parchim is the second largest district in Germany, and VLP currently operates 172 routes with around 200 buses.
Its operating area has a low population density and numerous villages, which requires buses to travel greater distances. With a total capacity of 378kWh and two charging plug positions, the eCitaro battery technology has been designed to accommodate these operating conditions.
The vehicles can travel over 300 kilometres in regular operation and still return to the depot with a remaining battery capacity of approximately 15 percent.
For recharging, a total of 49 charging stations will be set up at twelve of VLP's thirteen operating sites.
"The flexibility of our eCitaro is always amazing. We are delighted that it can even prove its strengths as an inter-city bus with tailor-made equipment and a sophisticated deployment concept at the Ludwigslust-Parchim transport company."
The VLP eCitaro vehicles have also been designed to enhance passenger comfort on inter-city routes. The Inter Star Eco seats have two-point seat belts and are fitted with USB charging points.
Drivers also benefit from a climate-controlled, heated seat and an electrically adjustable inside rearview mirror.
The bus's safety features include an active brake assistant, a turning assistant and a reversing camera. Meanwhile, the Eco Driver Feedback assistant supports an economical driving style.