Under a recent partnership with Daimler Buses, FlixBus has announced that it will test two prototype long-distance electric coaches in real operating conditions.
This project is supported by funding from the German Ministry for Economic Affairs and Climate Action and will take place within the next four years.
Throughout testing, Flix will evaluate the performance of two prototype long-distance electric coaches to establish the requirements for operational efficiency. In the long-term, the company then aims to scale the rollout of electric vehicles across the FlixBus fleet.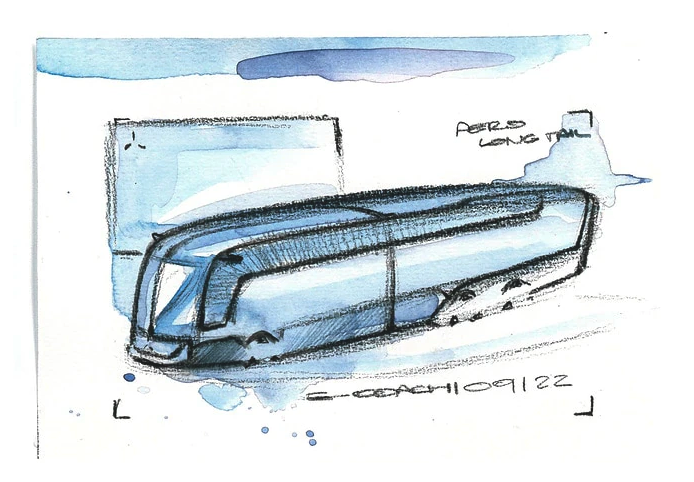 "We believe in carbon neutrality for bus travel as a solution to de-carbonise travel completely. Since we launched FlixBus, we have been striving to reduce our environmental impact over and over by investigating alternative drives and enabling offsetting of our carbon footprint.
"With Daimler Buses and reliable research partners, sharing our vision of a greener future in transportation, we can now pursue another milestone towards our goal of reshaping mobility and offering green, technology-driven and still affordable travel solutions to everyone to discover the world."
The Electrified Coach project will also be supported by research institutes such as the Karlsruher Institute of Technology, the University of Mannheim and the Rheinland-Pfälzische Technische Universität Kaiserslautern-Landau.
Together with Daimler Buses and Flix, the alliance aims to overcome the technological obstacles of deploying alternative drives on long-distance services. Currently, combining long-haul efficiency and operational flexibility, while also securing charging opportunities and providing an adequate capacity for passengers and luggage is seen as the biggest challenge.
To develop technology that can overcome such barriers, the partners will develop a modular drive that considers parameters such as energy consumption, reach, driving performance and battery life. These factors will then be evaluated against cost-effectiveness, environmental impact and eligibility for use in the bus market.
Following this research, two prototype drivetrains will be integrated in demonstration coaches and tested by FlixBus. Upon validation of these buses, the partners will consider how the buses can be mass produced in a cost-effective manner for long-distance services.
Throughout this process, the current FlixBus fleet will serve as a database of operational cycles.