Duisburger Verkehrsgesellschaft AG (DVG) has ordered 25 Urbino hydrogen buses from Solaris to operate in Duisburg, Germany.
This order includes 11 Urbino 12 units scheduled to be delivered in 2024, and 14 articulated 18-metre Urbino vehicles due to be delivered in mid-2025.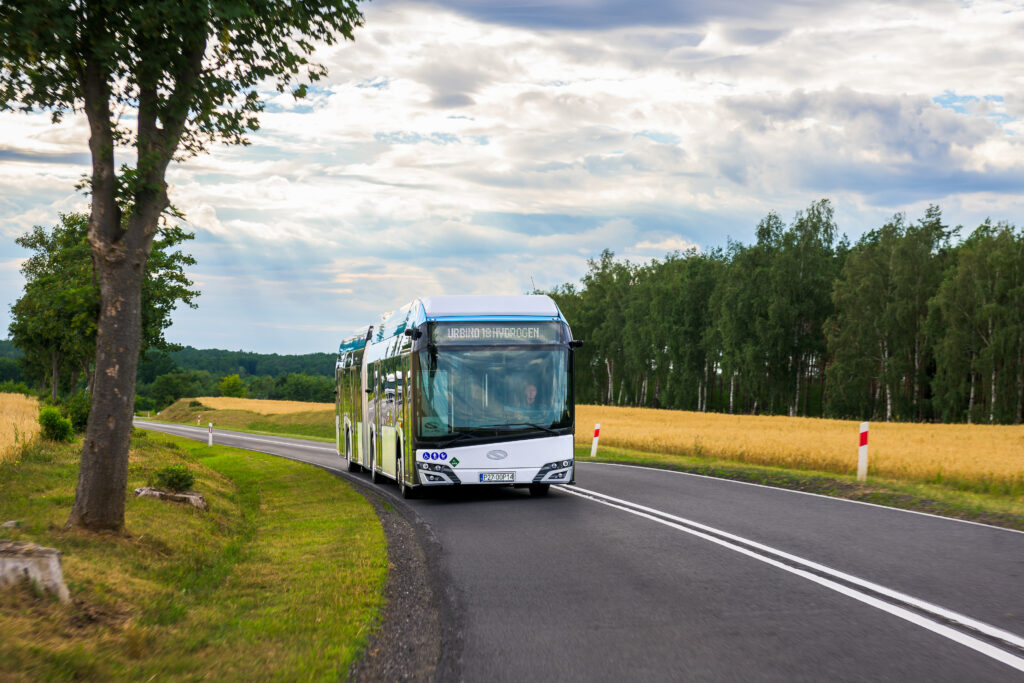 These vehicles will be the first hydrogen-powered buses to operate in the city, contributing towards DVG's plan to switch its fleet to zero-emission drives by 2030.
"With the order of the first 25 hydrogen buses, we are taking another important step towards making public transport in Duisburg completely emission-free and sustainable. With this transformation, we will make a decisive contribution to climate protection and to increasing the quality of life in Duisburg."
Solaris' hydrogen buses generate electricity through reverse electrolysis of water.
The Urbino 12 units use 70kW fuel cells, while the Urbino 18 use 100kW fuel cells. Each bus will also feature an electric traction motor with 160kW in the 12-metre model and 240kW in the articulated version.
What's more, the vehicles will be equipped with Solaris High Power batteries to provide additional electric energy storage.
"I am proud that we can be part of this significant change taking place in urban transport in Duisburg. The implementation of safe, reliable, and environmentally friendly hydrogen technology will further reduce emissions in the city. The only by-product of operating the Urbino hydrogen buses is water vapour."
The ordered vehicles will also feature advanced driver assistance systems (ADAS), which can detect pedestrians and cyclists in the vehicle's blind spot and alert the bus driver with audible and visual signals.
Ongoing operations of the fleet will be assisted by eSConnect, Solaris' bus fleet monitoring, and management system.