The Government of Ireland has approved Dublin's multi-billion euro BusConnects programme, which will be delivered by the National Transport Authority (NTA).
BusConnects will provide a cleaner and more efficient bus service within Dublin and will expand the city's bus services by nearly 25%.
Zero-emission buses will gradually be rolled out across the city, and shelters will be modernised to increase accessibility and ensure passengers experience safe and enjoyable journeys.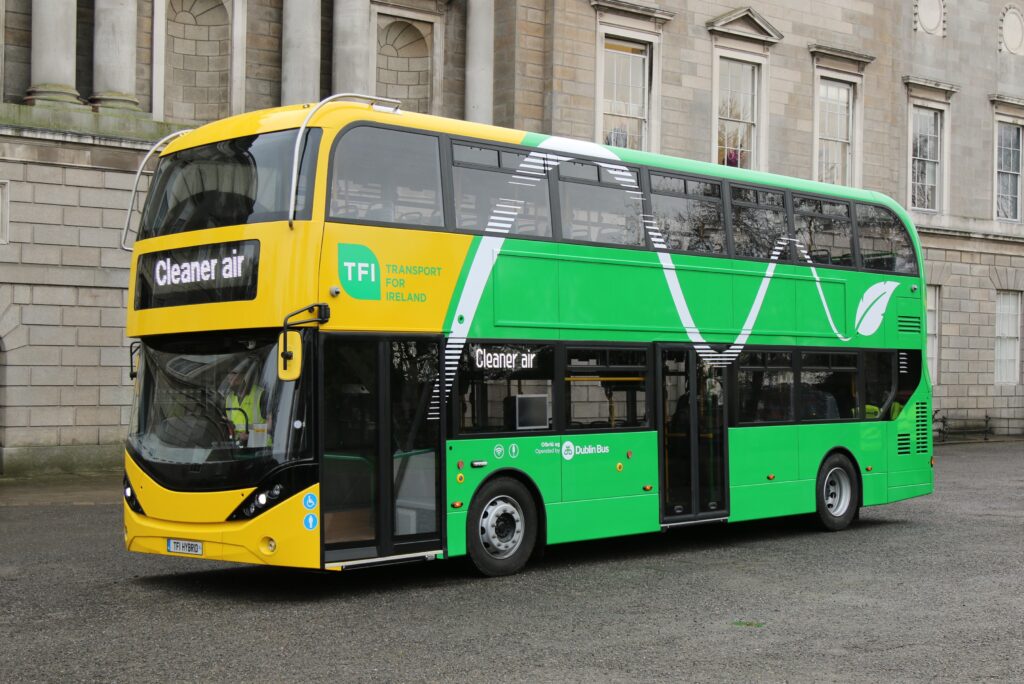 "Commuters will have access to a faster, and more flexible service, allowing them to more quickly move about the city for work, school and pleasure. We will have cleaner and quieter streets, and with the additional roll-out of zero emissions buses, to be incorporated into the BusConnects routes, we can look forward to a much better quality of life for Dubliners and visitors to the city. This is yet another example of how Government is delivering on our commitments to put major investment behind public transport projects that will meet our climate ambitions, and make our cities more sustainable and healthier for future generations"
Thanks to the government approval, the NTA can now submit planning applications for the Core Bus Corridors to An Bord Pleanála. By 2030, BusConnects Dublin will deliver 230km of bus corridors and 200km of cycling lanes to provide safe, accessible and efficient transport options, while reducing traffic congestion, noise and air pollution.
A new network of bus services will also be rolled out across the city, including new high-frequency services, improved circular services and increased local services.
The current fleet of buses in Dublin will be increased and converted to a zero-emission fleet by 2035 to meet the rising demand while saving the equivalent of 85,000 tonnes of CO2 a year in line with Ireland's Climate Action Plan targets. This change should result in cleaner and quieter streets.
"The NTA welcomes today's decision by the cabinet to give clearance for BusConnects to proceed. We believe that BusConnects is a game changer and will make a major contribution in terms of encouraging people on to public transport. We want to provide a public transport service that delivers better on frequency and reliability so that it becomes more useful for more people in the years ahead, while at the same time, offering a sustainable alternative as part of the effort to tackle climate change."
This approval will also allow the NTA to start the tendering process for procuring Next Generation Ticketing technology to allow for fares to be paid with a credit or debit card, so a greater number of citizens can easily travel on public transport.
"BusConnects will make travel much easier for many more people. Complex bus networks and fares will be replaced by an efficient, safe, and reliable system. High-capacity zero-emission bus services will operate with increased frequency, improving access to employment, education and healthcare for all users. Improved bus capacity and payment options will reduce crowding and improve the quality of service to vulnerable passengers through more comfortable and accessible journeys."