Mountain Line in Missoula, Montana has announced that 40 percent of its fixed-route bus fleet is now battery-electric. This coincides with the agency's celebration of Clean Air Month throughout January and is a major milestone towards achieving its goal of a zero-emissions fleet at the point of use by 2035.
Mountain Line has operated battery-electric buses since 2019, when the agency conducted a six-bus pilot project funded by the Federal Transit Administration's Low-or-No Emissions grant programme. Following the successful trial, Mountain Line has introduced an additional six electric buses, bringing its total to 12 battery-electric buses out of its 29 fixed-route buses.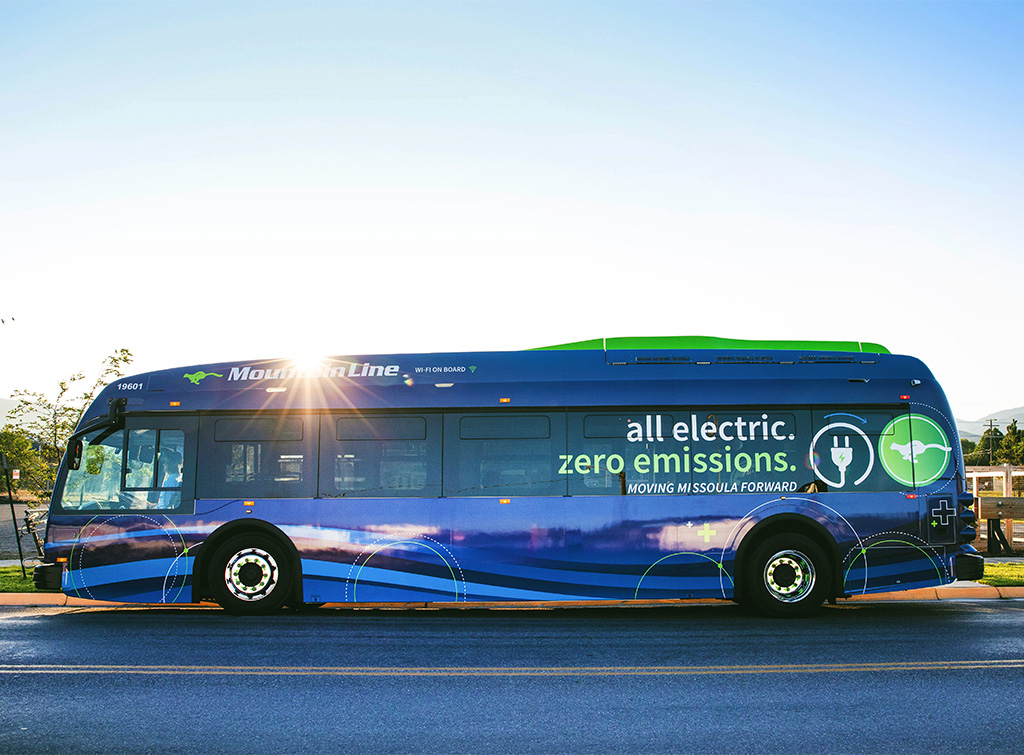 This progress is crucial within the Missoula Valley, where transportation is the largest contributor of greenhouse gas emissions.