Hitachi Energy has been selected by Colas Rail Italiato to supply its Grid-eMotion charging system for the Val Bisagno Bus Rapid Transit (BRT) line in Genoa, Italy.
This contract will support Genoa City Council's mission to fully electrify its public transport network.
As part of this undertaking, 34 new electric buses will operate on the Val Bisagno BRT line while leveraging two of Hitachi Energy's Grid-eMotion technologies: Grid-eMotion Flash and Grid-eMotion Fleet.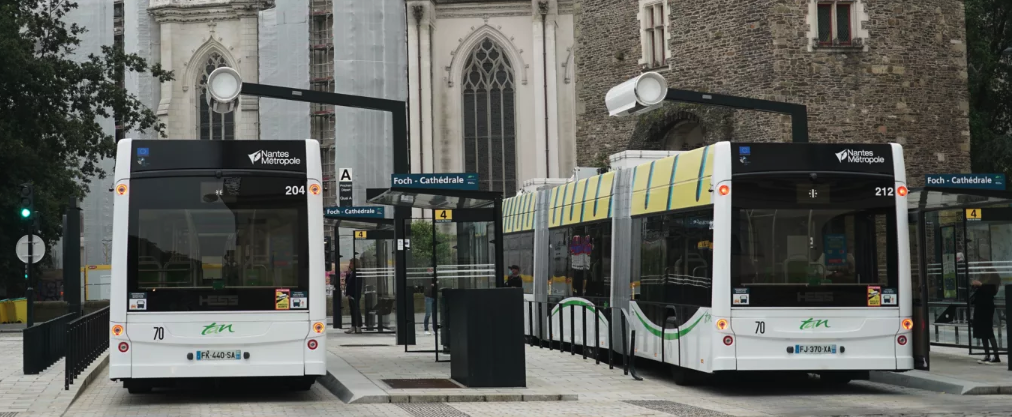 Grid-eMotion Flash is an ultrafast charging technology that can recharge buses in just five minutes at the route's terminals. This system uses a rooftop intelligent pantograph to connect to its Terminal Feeding Stations (TFS).
By eliminating the need for overhead cables, this technology aims to deliver maximum flexibility with minimum impact.
"We chose to propose Hitachi Energy's flash recharging solution in Genoa because it is the best technology capable of operating the line even in degraded mode, as required by the public transport operator's specifications."
At the depot, the Grid-eMotion Fleet system will provide overnight charging for all 34 buses.
The vehicles will be connected at low power using a combined charging system (CCS2) to help extend the lifespan of their batteries. This system has a compact design to help maximise space in the urban area.
"We are delighted to collaborate with Colas Rail Italia in providing the city of Genoa with one-of-a-kind and innovative solutions to electrify its buses and modernise public transportation with more efficient and emission-free vehicles. The electrification of the public transport system can help reduce carbon emissions, traffic, and noise pollution in the metropolitan area, helping create a better quality of life for the people and the community."