Governments, operators and local authorities worldwide are working to transition bus fleets to zero-emission technologies. In particular, electrification is currently the most popular solution for reducing tailpipe emissions and delivering cleaner and quieter rides.
However, this transition can present a range of challenges for operators wishing to make the switch. As a time-consuming and costly endeavour, a focus on electrification can arguably take away from efforts to improve other aspects of the service including reliability, frequency and investments in desired passenger amenities such as accurate real-time travel information.
Infrastructure
Unlike refuelling a diesel bus, battery electric buses take several hours to fully recharge. Operators therefore have to install a significant number of chargers in the depot to serve all vehicles during their downtime period. This requires more space across land that is not always available, particularly in urban centres.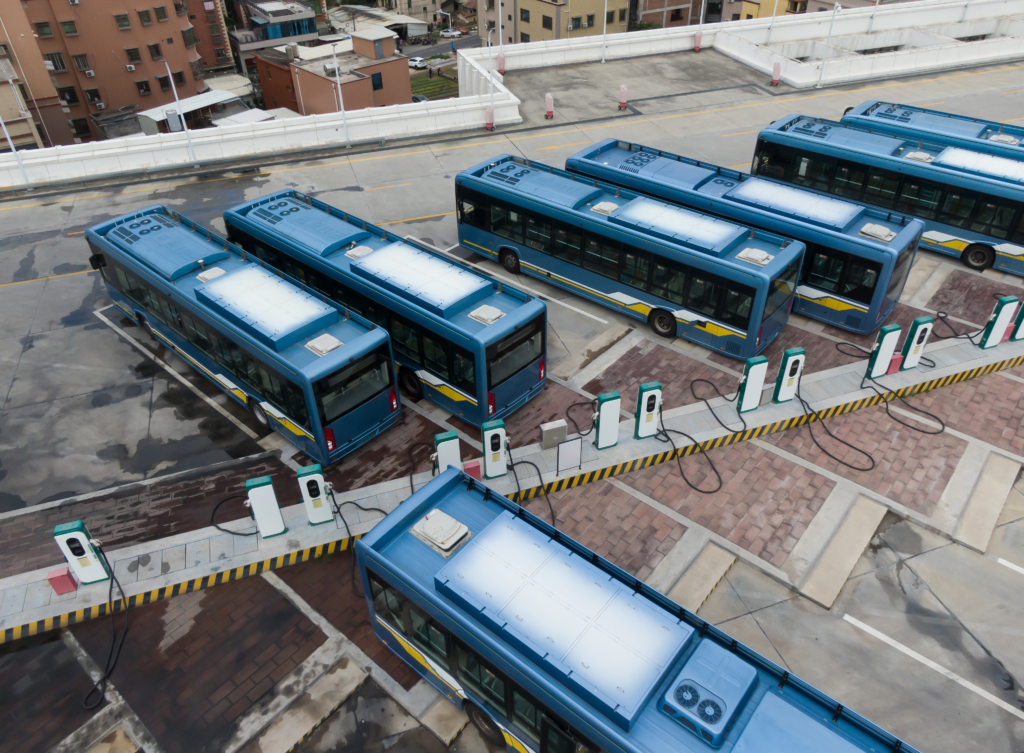 Furthermore, as each charger requires an electricity source, operators also need to upgrade their utility feeds to ensure they have the capacity to simultaneously charge multiple vehicles. Notably, in 2018, this issue resulted in The Harrogate Bus Company relying on a diesel generator to power its trial fleet of electric buses.
To avoid such ineffectual situations, operators must undertake major infrastructure projects before they can introduce electric buses and the related charging infrastructure at scale in their garages. For example, prior to opening Scandinavia's largest electric bus depot in Aalborg, Denmark, Tide Bus contracted GodEnergi to install six transformers in the local area and lay over 20 kilometres of cabling at the facility.
Meanwhile, although some operators also recharge their vehicles en route, this approach requires additional chargers to be installed at transit centres or at the end of the line, which may not be possible on public streets and could lead to lengthy planning application procedures. In addition, en-route chargers are also more at risk of vandalism and damage and can lead to higher maintenance costs, as workers have to travel to the chargers to rectify any problems.
When determining which infrastructure to invest in, each transit agency must therefore consider its operational needs and determine how it can overcome the associated challenges. This inhibits electric buses from being a simple and immediate replacement for ageing diesel models.
Timetabling
The time needed to recharge electric buses also presents problems for scheduling, especially for agencies that run buses over longer distances and prolonged periods of time, including overnight services.
© TriMet
Although operators can rely on en-route chargers to provide additional range during these long shifts, time must still be factored into the schedule to allow them to recharge. Currently, built-in layovers provide buses with an opportunity to make up time lost in delays. However, if a bus is forced to wait out the entire period to recharge, it will remain behind schedule, thus negatively impacting reliability and the passenger experience.
This conundrum may require agencies to buy additional vehicles to swap in and out of the depots, which is not cost or resource-effective. Alternatively, bus frequencies may be reduced and services cut, which will have a negative impact on the utility and attractiveness of the public transport service.
Maintenance
In addition, maintenance issues associated with transitioning to newer technologies also pose a threat to service reliability.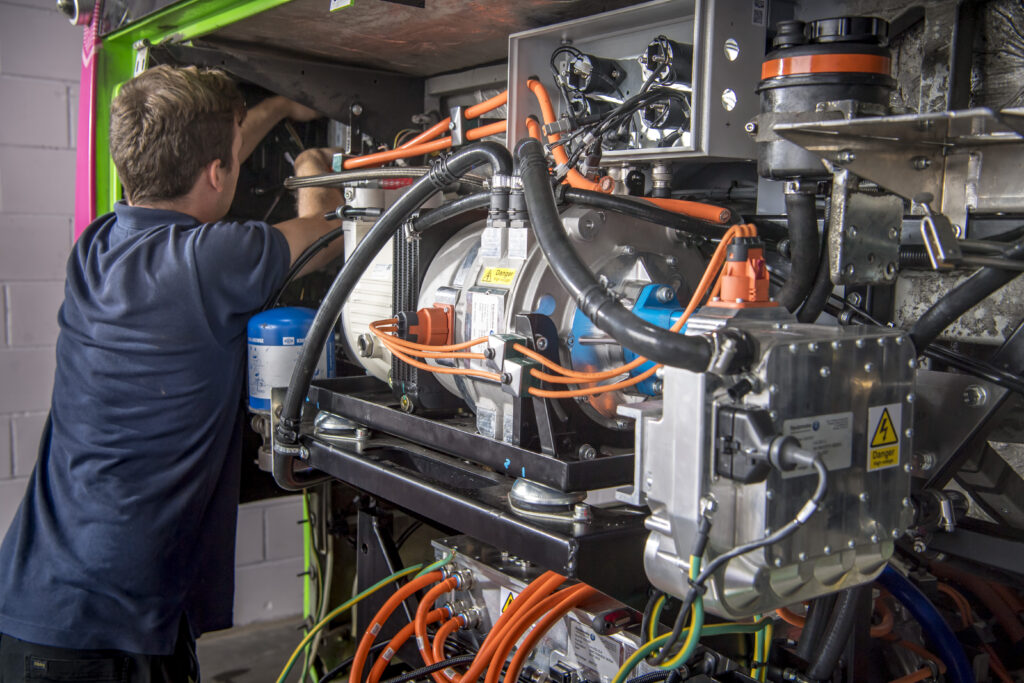 © First Bus
Electric buses are generally thought to require less maintenance than diesel models due to consisting of fewer moving parts and components. However, as the development of electric drivetrains for commercial buses continues to progress, manufacturers are gaining experience and learning from any issues that arise. This can result in models being less reliable than expected, leading to breakdowns and cancelled services. In extreme cases over the past few years, specific models have even been recalled en masse following onboard battery fires or manufacturing faults. Most recently, on 24 August 2023, the Milwaukee County Transit System (MCTS) removed its fleet of 11 Nova Bus LFSe+ battery electric buses from the CONNECT 1 Bus Rapid Transit (BRT) line after being informed of a potential manufacturing issue.
Beyond the manufacturer, to successfully manage these new technologies, bus operators must also retrain mechanics and build up a knowledge base on how best to maintain and repair their new buses. For example, last year, the state of Victoria invested almost 2 million AUD in a new pilot programme to upskill diesel bus mechanics to work on electric buses.
Despite the drawbacks of this initial cost, over time such programmes may help overcome some of the challenges associated with transitioning to an electric fleet. What's more, as the technology continues to develop, newer models are expected to provide increased reliability and require less charging time to improve their capabilities.
Be this as it may, it is important to ensure that these ongoing learnings and investments do not result in a lack of progress in improving current services. Ultimately, the most effective way to tackle the climate impact of the transport sector is to encourage the shift away from private cars and on to mass transit. It is therefore vital to ensure that a focus on overcoming these electrification challenges does not take away from improving services and making them more attractive for riders.