Success in Hungary: Volánbusz Orders 204 Man Lion's City Articulated Buses
For some years now, Volánbusz Zrt. has relied on coaches from MAN Truck & Bus. Now, the Hungarian transport company has ordered 204 city buses of the type MAN Lion's City G (A23). From summer 2021, the buses will take passengers safely and comfortably to their destinations all over Hungary.
The 18-metre-long articulated buses offer plenty of space
All 204 of the MAN Lion's City G buses are equipped with ramps for wheelchairs and prams
Comfort, safety and cost-effectiveness were the deciding factors for Volánbusz
Local public transport by bus plays an important role in mobility in Hungary. Many people regularly use the bus, whether they live in the countryside or in towns and cities. To provide even more safety and comfort, Volánbusz has ordered a total of 204 city buses of the type Lion's City G (A23) from MAN Truck & Bus. In December 2020, Dr Zoltán Pafféri, chairman of the executive board of Volánbusz Zrt., and Beatrix Magyar, Managing Director at Volánbuszpark Kft, along with Martin Strier, Managing Director at MAN Truck & Bus in Hungary, and Hoyos György, Bus Sales Director at MAN Hungary, signed the contract. Volánbusz will receive a total of 72 buses, while Volán Buszpark Kft will take 132 buses. From summer 2021, the articulated buses will enter into service on intercity lines in public transport all over the country.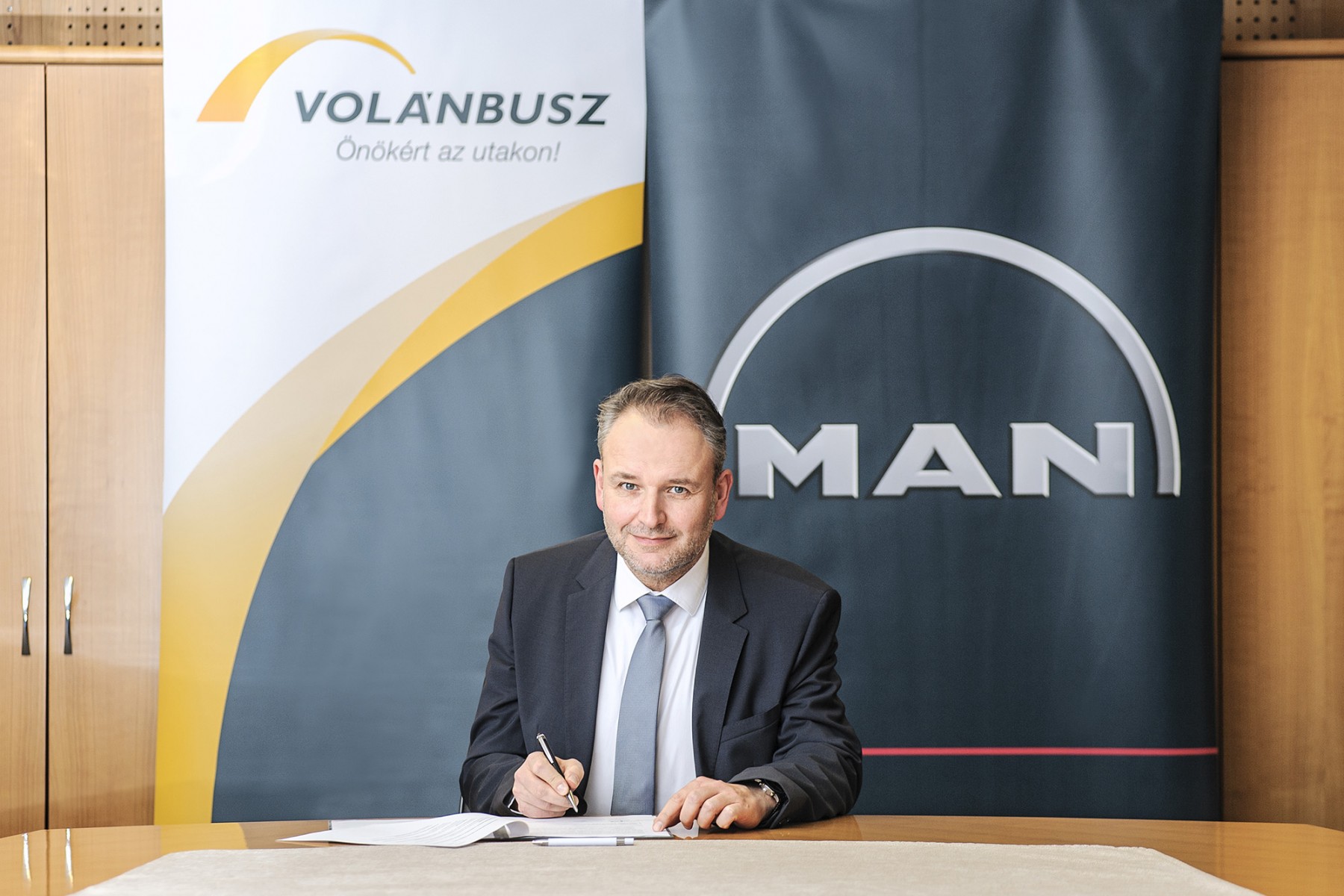 Thanks to their length of 18 metres, the MAN Lion's City G (A23) offer seats for up to 55 passengers, and plenty of space.